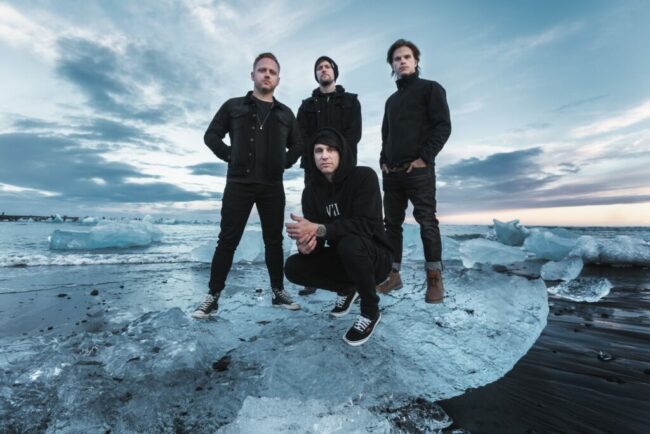 After a five year hiatus, the metalcore outfit blessthefall are BACK with a brand new single out today via Rise Records. "Wake The Dead" starts immediately with a guttural scream before dropping into heavy guitars and powerful drums. The chorus showcases beautiful, clean vocals as per usual for a blessthefall song. The track is everything you'd expect from the band, in the best way. Sometimes when a heavy band returns after a long hiatus, they tend to change their sound a bit to be slightly more appealing to a wider audience. Certainly nothing wrong with that, but blessthefall have stuck to their roots in this new track.
The band took to instagram today to announce the return of their project. They shared that the official visual for the song will drop tomorrow morning at 9AM PST. Check it out:
The band announced their split in 2020, following the release of their last full-length album Hard Feelings in 2018. The album held popular tracks like "Cutthroat", "Wishful Sinking", and "Welcome Home". In 2019, blessthefall embarked on a tour celebrating the tenth anniversary of their 2009 LP Witness. The group stopped updating their social media accounts shortly after the tour wrapped. However, this past Monday the band jumped back online to update their socials with brand new photos and the announcement of the new song. We can't wait to see what is next for the band. Hopefully we can expect a new EP, album, or tour in the future. Fingers crossed!