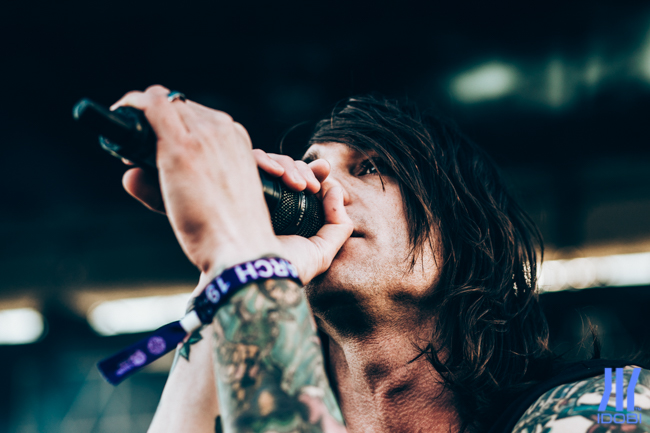 Happy 2017! Rock The Walls kicks off 2017 on the Podcast, as Patrick speaks with Beau Bokan, vocalist of Blessthefall and Keaton Pierce, vocalist of Too Close To Touch.
Beau Bokan joins Walford first as the two talk about the band's latest album, To Those Left Behind, where they are in the writing process of their follow-up to that album, how vital the next record could be for the band's career, some of his favourite music of 2016 and what he has been listening to out on the road, and as well NBA and NHL chat as the two get a little off-track from Music to talk Sports.
On the second half of the show, vocalist of Too Close To Touch, Keaton Pierce is on the show to talk about the band's new album and sophomore effort, Haven't Been Myself, working with producer/the band's Manager Erik Ron on the album and the feel/environment in which it was recorded in, the current hype and success surrounding the band as they continue to draw bigger and bigger crowds tour after tour, his experiences on the Warped Tour this past Summer and a whole lot more.
Subscribe to the Rock The Walls Podcast here and follow on Twitter and Facebook.
Podcast: Play in new window | Download