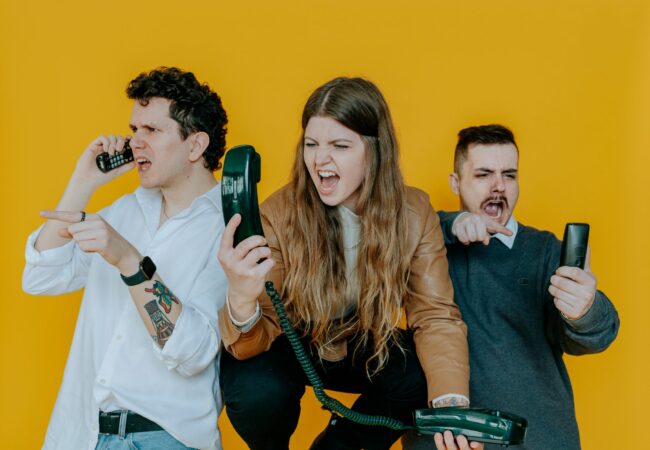 The Chicago-based alt-pop trio, Better Love have announced the release of their brand new LP I Don't Want To Make It Hurt out July 14th via Secret Friends Music Group and we are very excited. The band are certainly bringing something fresh to the genre. Better Love are Jackie Heuser, Brad Harvey, and Kay Provencher, who came together with a goal to write songs about connection and the human experience. Upon first listen, their music is driven by upbeat arrangements, unforgettable melodies, and the layering of Heuser and Harvey's vocals. However, it's the transparency and vulnerability of their songwriting that continues to set them apart. The perfect summation of their unique skills is their brand new single "I Spend Too Much Time", an upbeat groove that is sure to become a quick fan-favorite. Check out their surreal album art along with the track list below!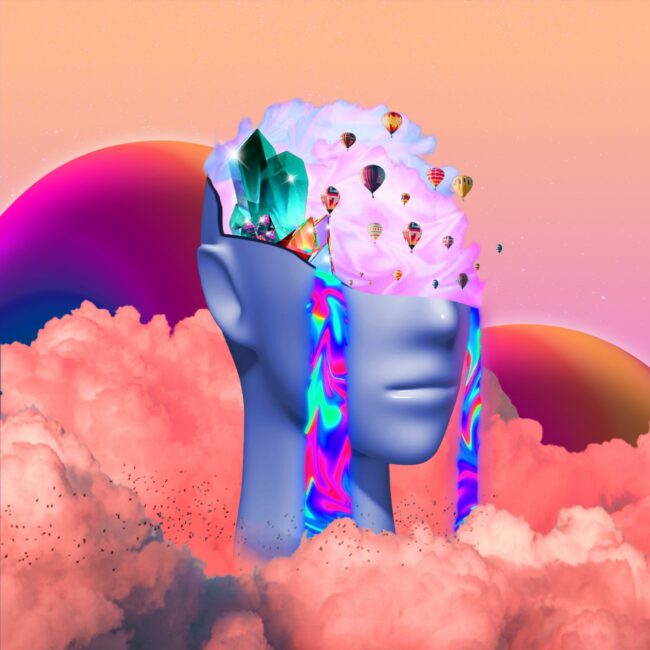 I Don't Want To Make It Hurt track list:
Healing
I Spend Too Much Time
Losing Myself
Golden Hour
Going Home
Left The City
Talk
Anyone Else
Streetlight
Dreaming
I Don't Want To Make It Hurt

Speaking on the new track, Jaclyn Heuser shares: "I Spend Too Much Time" became an outlet to really express my frustrations with how social media was taking up so much space in my head, especially these last few years. I found myself feeling jealous of the way others were living because I was feeling so stuck. I spent so much time scrolling and scrolling hoping to feel that inspiration or connection I desperately needed."
Compliments to the new song, the band has shared a colorful, whimsical, and checkered filled visual that is sure to impress. There is something nostalgic about it, while still feeling new and fresh – the perfect blend of familiarity and uniqueness that creates a recipe for success. You can watch it right here!
Better Love is set to showcase their tunes on the stage with a few upcoming shows this year, including the extremely popular alternative-focused festival in Gainesville, FL this October, The Fest. They'll perform alongside legendary acts like Thursday, Decendents, Less Than Jake and more! If you wanna see what the band is all about live, check out the show dates below and make sure to grab a ticket here!
4/22 – Chicago, IL – Subterranean w/ Worry Club
6/10 – Detroit, MI – Motor City Pride
10/27-29 – Gainesville, FL – The Fest