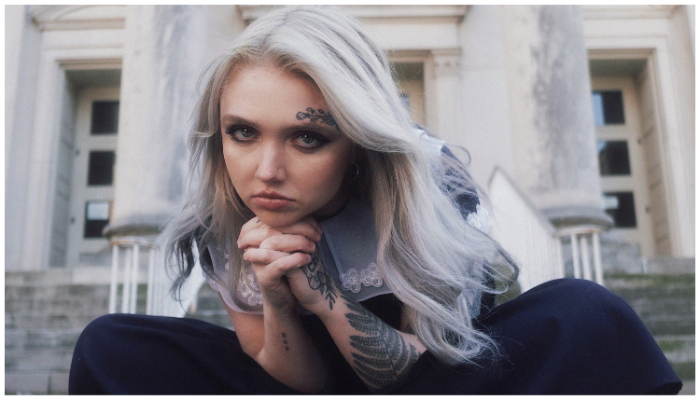 Nashville-based emerging artist BAYBE has blessed our playlists with her latest single "Father, Son, Holy Ghost" and announced the release of her debut EP God's Favorite, which will arrive on April 28.
Stringing together the most vital elements of metal, pop, and hip-hop, "Father, Son, Holy Ghost" pointedly mocks religion and invokes the "devil" within BAYBE. "Father, Son, Holy Ghost" will appear on her forthcoming, 5-track EP alongside her previously released "Dinner For One" and "Stray Dog." Check out the full tracklist for God's Favorite and the EP artwork below.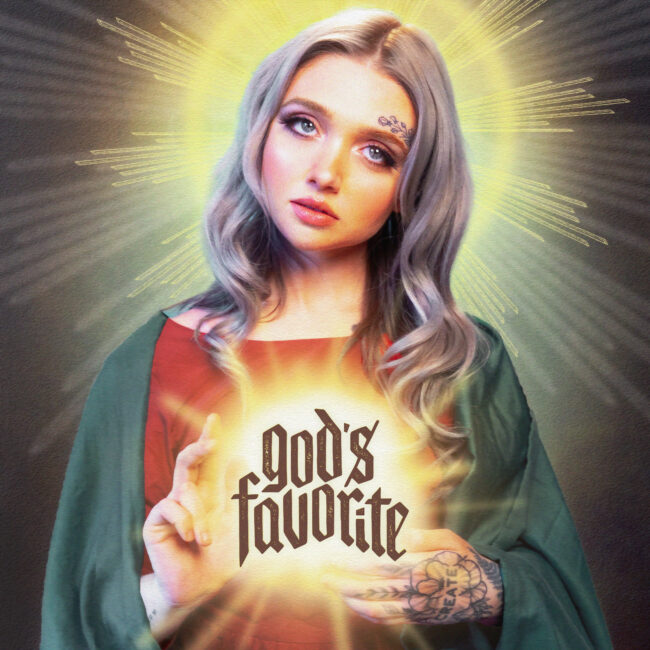 God's Favorite Tracklisting:
1. Yes Please!
2. Dinner For One
3. Father, Son, Holy Ghost
4. Stray Dog
5. Love & War
"For my first EP, God's Favorite, I wanted to encapsulate all aspects of my sound, influences, and personal experiences, while also exploring lyrical themes that may be a bit controversial to some," BAYBE explains. "Aside from the suggestive and cheeky lyrics, I made it a point to sneak in unconventional chords, melodies, and rhythm structures that I feel modern pop music lacks most of the time. The way I approach songwriting in every session is 'How can I make this unlike anything I've ever done before', and this EP is the perfect representation of that."
"Father, Son, Holy Ghost" was written by BAYBE and producer/songwriter/mix engineer/multi-instrumentalist Paige Blue, who has held sync deals with Tony Hawk's Pro Skater 1+2, Sephora, and more. Blue pulled double duty mixing the track while Adam Grover (Charlotte Sands, Maggie Lindemann, Betty Who) mastered it.
BAYBE also revealed that the video for "Father, Son, Holy Ghost" will drop on Tuesday, April 11, which from the looks of it, will have us on our knees praying for more.
You can listen to BAYBE's "Father, Son, Holy Ghost" below.