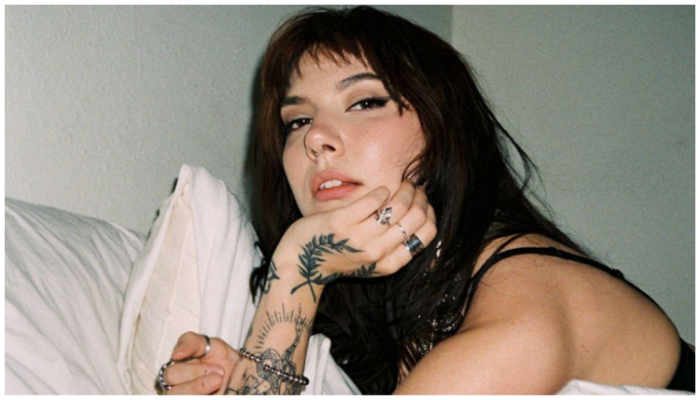 Get ready to get your groove on and your chores done with KiNG MALA's new single "dirty dishes." Unlike her previous releases, "she calls me daddy" and "cult leader," which emanated her natural charisma, commanding personality, and certainty, "dirty dishes" injects her discography with a fresh, luminous approach.
"The day I wrote this song the line that kept coming to mind was, 'I gave you the door code to my apartment.' I was falling for someone new, and I had just given them open access to my life, whenever they wanted – which was terrifying," KiNG MALA—aka Areli Castro—shares of her new single. "There was something so sad and so beautiful about it. I wasn't willing to take care of myself for me (wash my hair, do my dishes, water my plants), but I was for someone else. This song is about that bittersweet feeling of knowing you don't love yourself, but you love someone else enough to try."
Ahead of the release, KiNG MALA took to social media to share her excitement around the release and thank the team that helped bring "dirty dishes" to life. She wrote, "'dirty dishes day' is finally here. this song has been very special to me for a very long time, it's one of the sweetest most vulnerable things i've ever made and i'm so happy it's finally getting to a chance to live in the world with u. massive thank u to Jon Buscema for writing this song with me and absolutely crushing the production AND mix what a legend."
You can read KiNG MALA's full post below.
Check out the visualizer for KiNG MALA's "dirty dishes" and be on the lookout for what she has in store next.