Basically: Our favorite fuckups are back for one last hurrah and things are looking…surprisingly settled (and it's actually kinda sweet).
LOVE might have a simple name but it's spent three seasons dissecting just how complicated that four letter word can get. The first two seasons took our main squeezes Mickey (Gillian Jacobs) and Gus (Paul Rust) through an emotional rollercoaster of more lows than highs but season 3 is different. It shows them happy, for the most part, and it's about damn time. If you've ever wondered why you're watching this show (and we're betting you have at some point) this final chapter is why.
We've been waiting for this denouement ever since Gus first saw Mickey in that convenience store buying coffee and cigarettes. As the show progressed, we rooted for them, we screamed at them for making bad choices, we swore we'd never ship them again. There were times when we were ready to break up with the show altogether out of sheer frustration at the characters but every time we were pulled back in with an uncanny expertise only Judd Apatow can handle. Finally, season 3 sees the pair of semi-adults becoming…well, adults, striving to be the couple we've invested so much time in. Seeing them work things out together—even when faced with challenges that would've sent either running to the hills just a few months ago—is refreshing. By the end of the season, you realize any surprises that come their way aren't too fast or too much, when you look back at just what Mickey and Gus have been through to get here. It's a slow burn as you learn along with the characters in such a skillfully designed way you never see the truth that's about to hit you was there all along.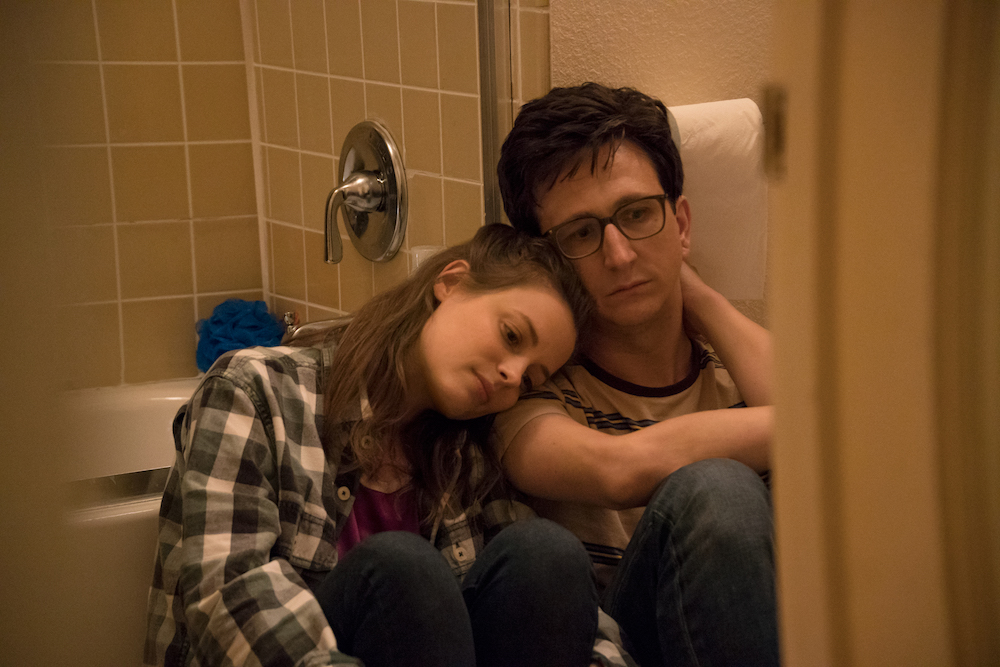 Photo credit: Suzanne Hanover / Netflix
But it's not just about romantic love; LOVE is also about self-love. Mickey's radio show with sex talk host Stella (Jessie Ennis)—which we totally want to listen to—is all about pushing yourself and demanding the love you deserve and it's a (highly entertaining) microcosm for everything going on in the world outside the booth. Jacobs portrays Mickey with such smart humor and warm grace, taking the lead in every sense of the word. She's been learning to accept who she is and come to terms with her addictions and in the new season she not only processes her emotions in a healthy way, but she also puts Gus's needs first in an amazing show of growth and humility. It's here we see the dynamic in their relationship shift—Gus is the one who needs to learn self-love…and some anger management. This switch-up is beautifully executed in a way you should have—but somehow won't—see coming.
The supporting cast are equally charming and add some of that patented Apatow humor with a wink. Arya, the teen actress (played brilliantly by Iris Apatow) finally lets her guard down and reaches out for a friend—maybe genuinely, for the first time. Bertie (Claudia O'Doherty)—Mickey's Australian roommate and one of the show's brightest stars—learns how to be alone, to stand up for herself, and chase after what she really wants. Chris (Chris Witaske) proves to be a wonderful counterpart to Bertie's intrepid chirpiness, and they push each other to be better. The symmetry and visual metaphors of this show match the characters' depth in stunning ways—like diving 30 feet into a pool for the first time—making you realize they're diving into life in ways you probably should be too.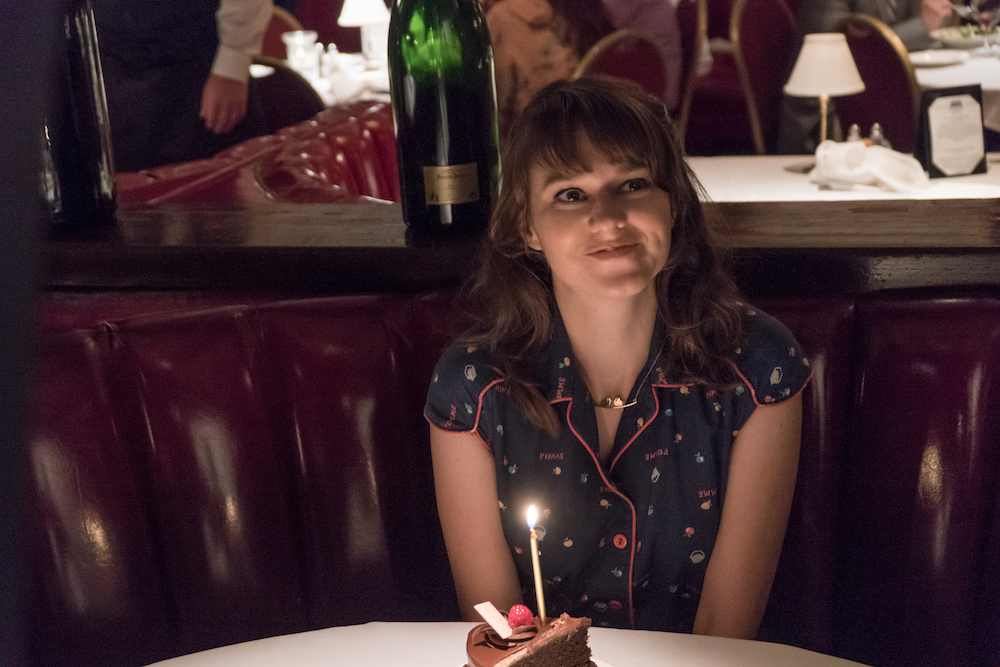 Photo credit: Suzanne Hanover / Netflix
It's in this way that LOVE shows the strangeness that is your 20s—you just have to check your Facebook feed to see it. Half your friends are posting selfies after many, many shots in the club and their lives are what society would call a "hot mess" (no judgement here)…while the other half are married with kids living out the suburban dream (when did that happen and how do y'all afford it?). Trying to navigate friendships—any kind of relationship—during this time is hard and, more often than not, they fade out or blow up. Trying to navigate family is even harder, especially when you have childhood expectations to live up to. When Gus, in one of the standout scenes, finally admits his problems as an adult, is when we first see him as one. Relationships only last if you fight for them and cut each other some slack. Things can get lonely even in the insane and glamorous world of Hollywood; people are busy, they grow, they change—but true friends and loved ones come through in the end.
Ultimately LOVE is about life—in all its awkward, funny, scary, intense, lonely, vivid, meaningless, meaningful, glory. You'll cringe (like, really, Gus should not be in a band), snort with laughter at those #relatable situations, sigh in frustration when a character takes a step backward, but you'll fall in LOVE with every part of the ride this show has taken you on.
In the end: A wonderful goodbye that does the show's long and winding journey justice.
Watch the final season of LOVE on Friday March 9 – only on Netflix.