Basically: Lightning and Mater have more adventures in the world of Cars.
I love Pixar's Cars. It's not cool to say but it's probably my second favorite Pixar franchise after Toy Story. The stories aren't as serious but perhaps people are too cynical and into themselves to see the whole world as vehicles. The first film, basically based on Doc Hollywood, is well regarded but the sequel lost some people. The change of focus to Mater (voiced by Larry the Cable Guy) made it a bit more silly than some liked and even made people wonder why there was a sequel. That was easy to answer: Cars sells a hell of a lot of toys. Cars 3 brought it back to the core heart of the first installment, with Lightning becoming the older, wiser car mentoring Cruz Ramirez.
That brings us to Cars on the Road and, much like Cars 2, the overarching story centers on Mater. Yet, unlike 2, Lighting (Owen Wilson) actually has a point in the main story. We return to Radiator Springs and learn that Mater has a sister. Even though he doesn't care for her, he's been invited to her wedding. Shocked by this new information, Lightning decides he'd like to go with Mater and meet his sister. Lightning suggests Mack can take them but Mater says that's no fun and instead takes Lighting on a cross-country road trip. Lightning agrees to this shakily but Mater is excited as they get to have a grand adventure on the road.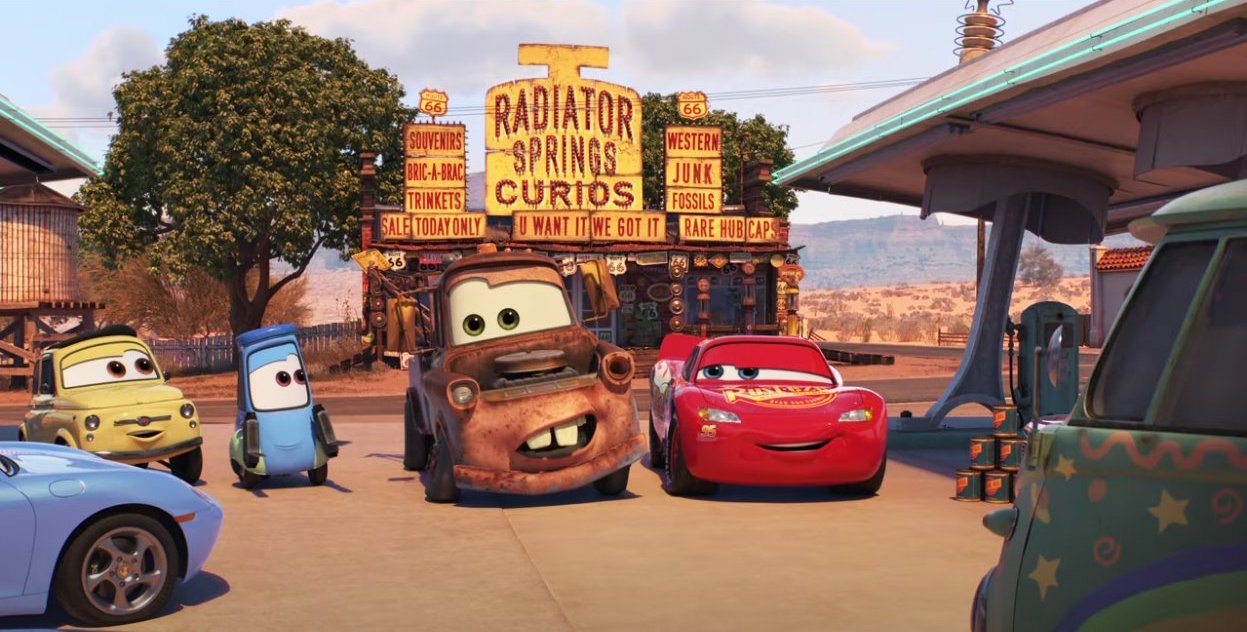 The Cars franchise did a series of shorts before but Cars on the Road feels different as it is structured more like an animated series. The series works to expand the world, we learn about dinosaur cars in the past and also the concept of a car afterlife. This dispels any theories about how this world once featured humans, leaving you a bit perplexed until you just accept it. It's a cartoon; this franchise is the most cartoon-like of all the Pixar canon.
What holds the show together is the friendship between Lightning and Mater, a perfect buddy duo. They also meet all new characters and get into situations that test what we know about them over the years. Of all the new characters, Ivy (Quinta Brunson) really adds to the universe. I won't spoil how she meets the two but it is hilarious.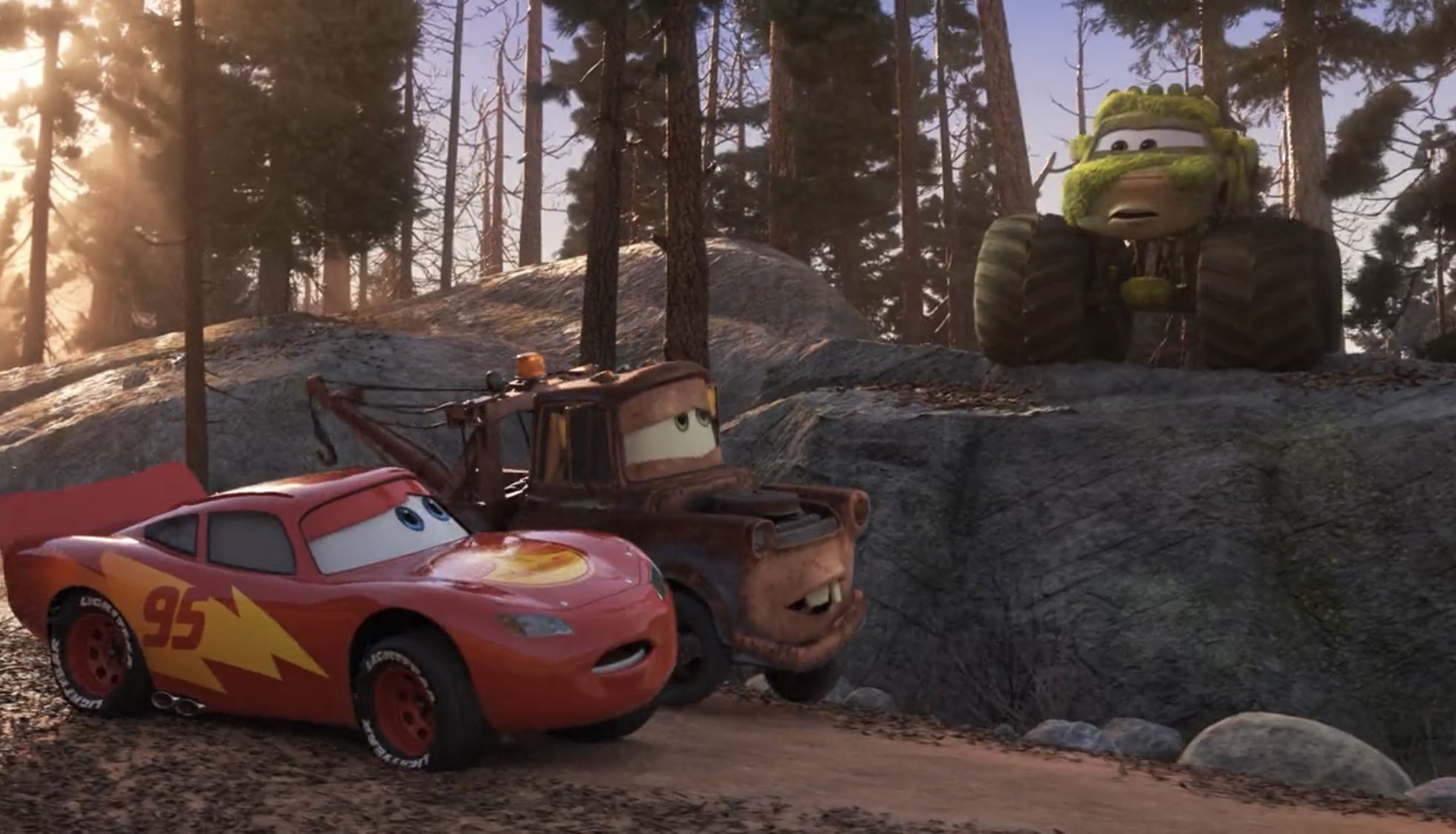 The jokes are solid and paced well, and the visual gags are inventive and funny. The series also does well in paying homage. Some stuff will definitely go over a child's head but there is so much that works for the whole family. The length of the episodes, too, is perfect. At nine minutes each, they work more like many current cartoons with shorter 9–12 minute episodes, especially Cartoon Network shows like Teen Titans Go!, Jellystone, We Baby Bears, etc.
Finally, I don't have much to say about this series looks. It's the usual Pixar level of quality, the characters all look great, and the new settings and situations are fun. There's even a well-made musical number, which is more impressive because it's done with automobiles. Cars on the Road is a pure delight and, in many ways, it is secretly a Cars 4 (but we'll probably get that movie anyway). 
In the End: Cars on the Road is a very well-realized expansion on Cars, a great buddy series, and just as funny and entertaining as it's ever been.