Basically: When all her previous crushes find out about her feelings for them, Lara Jean learns what it's like to really fall in love in this adorable movie based on a best-selling series.
Lara Jean Song Covey (Lana Condor) has always processed her feelings for crushes by writing them love letters—letters she kept hidden in a box and never intended to send. But when the letters get mailed, Lara Jean finds herself trying to explain herself to a bunch of guys including  Lucas (Trezzo Mahoro) who reminds her they can't happen for reasons…; her first kiss Peter Kavinsky (Noah Centineo) who is one of the most popular guys in the school; and Josh (Israel Broussard), her current love who also happens to be her sister Margot's boyfriend. Things are awkward for the ever loyal Lara Jean.
To avoid an uncomfortable conversation with Josh (and maybe to make him jealous) Lara Jean convinces Peter to become her fake boyfriend. They manage to trick everyone in the school—including Peter's snotty ex-girlfriend—that they're together and even end up having some fun until Lara Jean's big plan hits a snag. Feelings are coming at her from every direction and Peter makes it hard for poor Lara Jean to figure out what her heart really wants.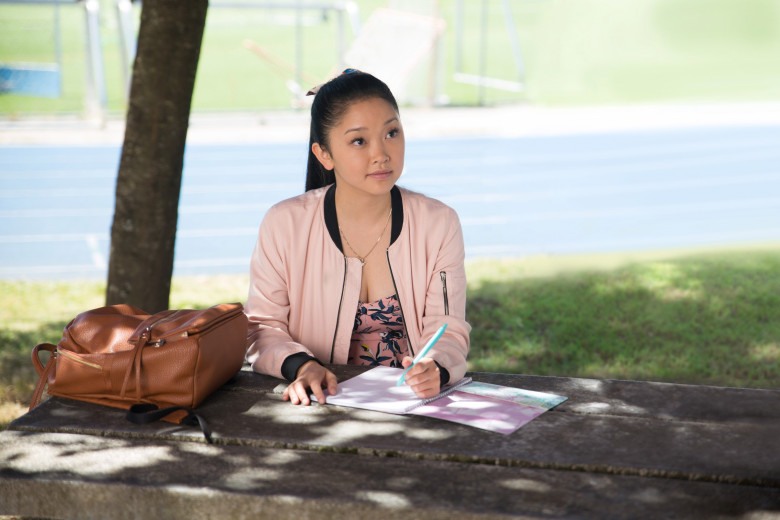 Photo: Netflix
Confession: Despite spending half my life reading YA novels, I never got around to reading Jenny Han's popular To All the Boys I've Loved Before series until the movie was announced.
Another confession: While I liked the fluffy plot, I didn't really like Lara Jean in the book—she reminded me a lot of someone I actually knew in high school which made it hard to empathize with her.
Luckily, Lana Condor as Lara Jean completely charmed me in the movie and had me rooting for her happy ending from the second she appeared on-screen. On a superficial level, she's adorable—from her wide innocent eyes to her unique fashion sense (she rocks cute outfits I can only dream of being able to pull off). But she's also completely believable as a teenager. Lara Jean is a little flighty and awkward but she has a big heart and Condor captures that essence in her every interaction—whether she's getting to know Peter or trying to convince her sister that they don't need to wear helmets in the car because of her driving.
Just about every scene brought a smile to my face—Lara Jean's awkward interactions with her past crushes and the way Peter slowly draws her out of her shell. On the surface, it's a typical contemporary teen movie but I like that it has a lot of heart and such a wonderful cast. They all have such great chemistry and are completely believable in their roles.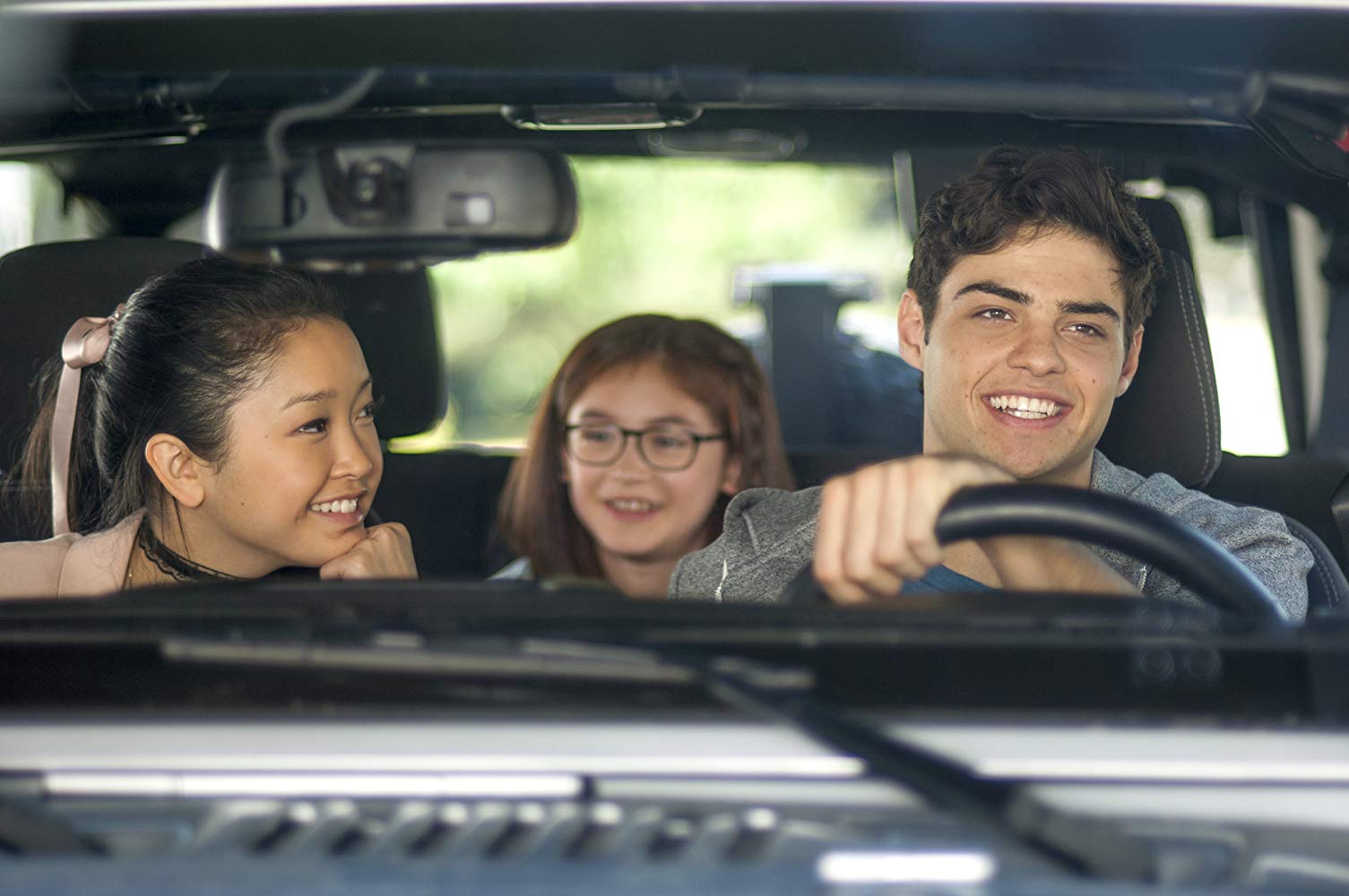 Photo: Netflix
Which brings me to my actual favorite part of the movie: The family relationships. Mr. Covey (John Corbett), a widowed single father, does the best he can with his three daughters but sometimes he's in over his head. Lara Jean's relationship with her sisters is perfect, especially as a middle child—she looks up to Margot (Janel Parrish) and tries hard not to get annoyed with Kitty (the delightful Anna Cathcart). Ultimately, they all want what's best for each other—even if that sometimes means meddling in each other's lives.
Netflix managed to keep true to the book while still making the story accessible to a general audience. We can only hope they'll tackle other popular YA novels in the same way. (If they need suggestions, I have a whole list.)
In the end: Come for the swoony romance, stay for the strong family dynamics.