Basically: A pretty basic war movie about the first Black naval pilot who saw combat in the Korean War.
Devotion uses a couple of well-worn tropes: the biopic and the historical war movie. Jonathan Majors plays Ensign Jesse Brown, the first Black pilot to complete the navy's flight training program and become one of the most celebrated wingmen in the Korean War. The story is framed through the relationship between Jesse and his wingman Lieutenant Tom Hudner (Glen Powell). Most of the film focuses on Jesse and Tom as they meet, learn to fly F4U-4 Corsair fighter jets, and then head to fight in the Korean War.
The focus on building friendship and trust, along with the weight of Jesse's unique position as the only Black naval pilot, is captivating. Majors is a great actor who brings you into Jesse's feelings, which is also helped by showing the level of closeness he and his wife Daisy (Christina Jackson) share. Jackson does well playing Daisy as a loving and dutiful wife.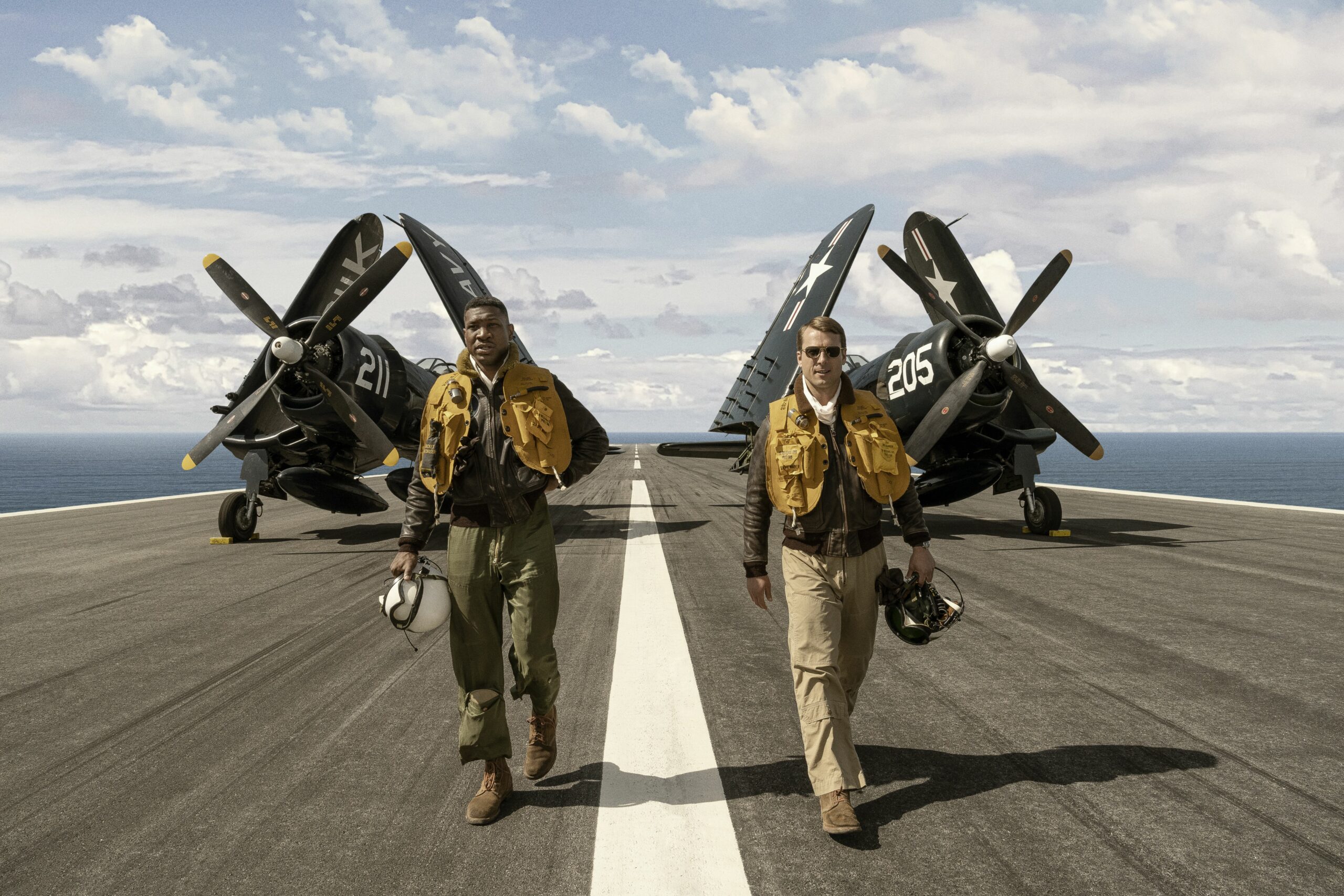 With that said, here's the thing: At times, the portrayals of friendship play into many overly-used movie tropes. Powell's Hudner is the well-meaning white person in the time of a very open and blatant apartheid state that was segregationist United States. Hudner learns a lot of lessons about Brown's life, while his well-meaning actions sometimes go a bit too far when he defends and protects Jesse from racists. It's not bad, per se, but I do think there are other ways the film could have shown their growing connection, even if Devotion is adapting scenes directly from the book it's based on. It feels a bit white savior-y at moments.
Meanwhile, Major's Brown is pretty much a perfect person, even when he sikes himself up in the mirror and repeats all the terrible things white people ever said to him. Those scenes remind me of The Last Dance when Michael Jordan said he would make up things so he'd have a villain to play against like a superhero; while Jesse faces real slights and terrible things, his reflections about them feel like a way to give him his amazing flying ability.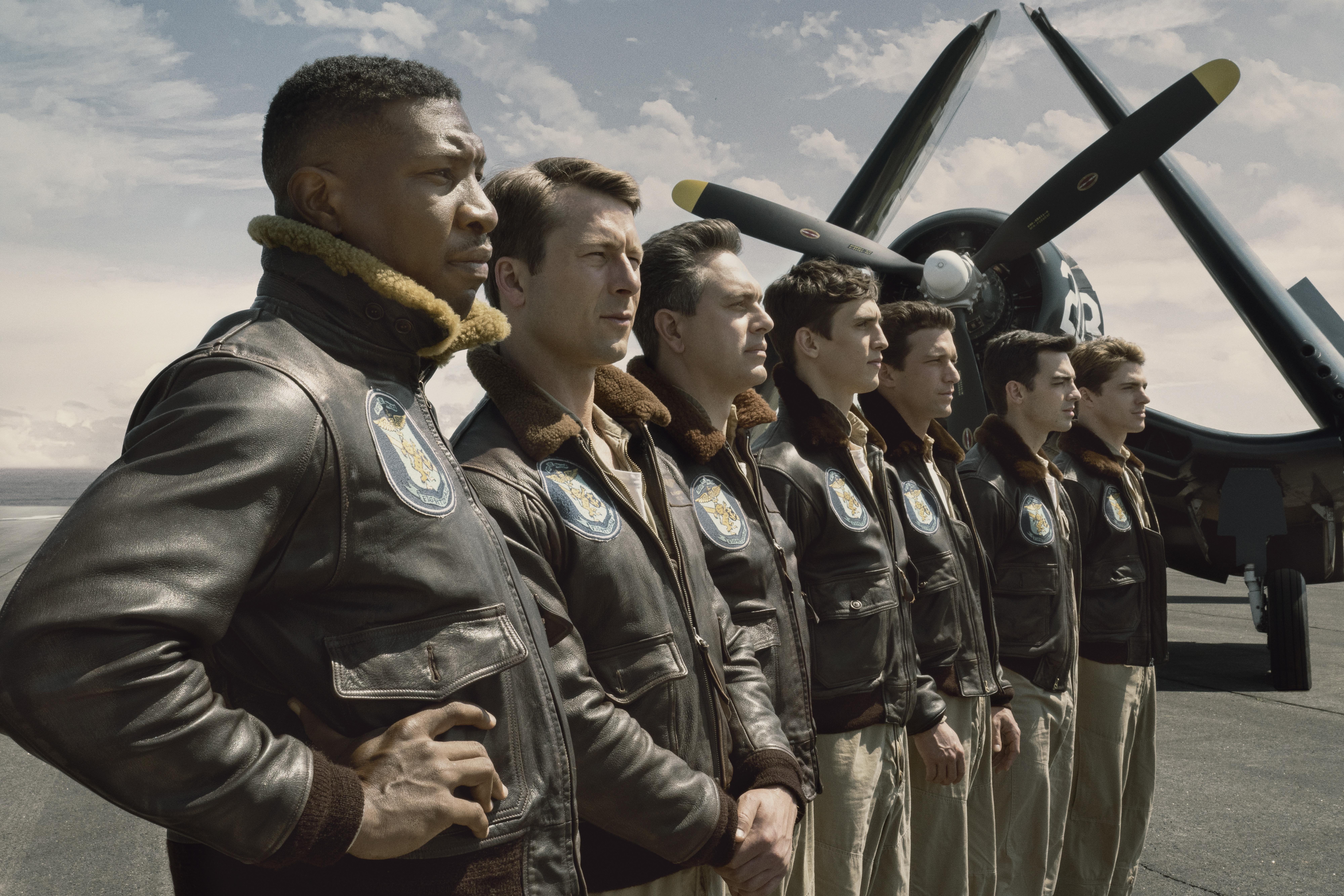 Devotion is pretty standard and paint-by-numbers but it is done effectively. It brings out emotions at the right moments and uses music amazingly well. If not for Top Gun: Maverick, it would be the best airplane movie of the year. The flying scenes stand out as they're shot using great angles and framing from under the planes and on the wings. I could look at stuff like this all the time.
The film does make you feel good and checks all the boxes of making you think about those who've served. It also made me want to find out more about Jesse and Tom and what really happened. So with that, I think Devotion does its job.
In the End: Devotion is your standard holiday season fare that does well with war movie and biopic tropes but it's not impressive in the slightest. You might feel it flies too close to other tropes you don't like.