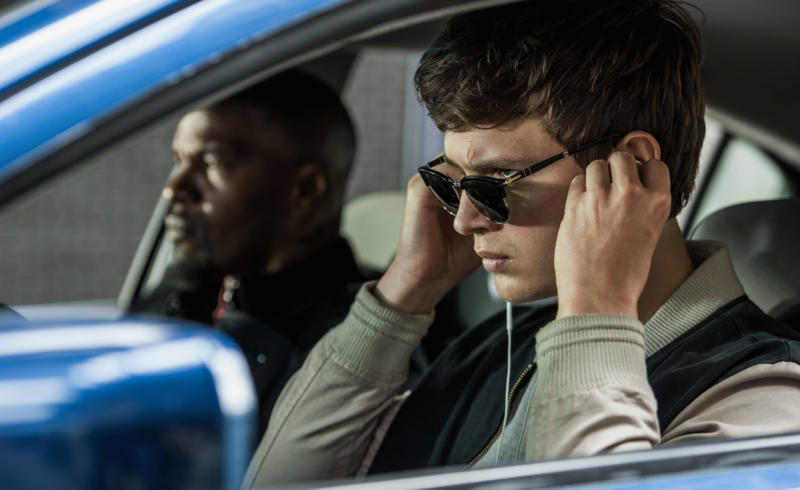 This week: Baby Driver, Preacher, Silicon Valley, Queen Sugar, Cleverman, Pretty Little Liars, Broadchurch, American Koko, Okja
Baby Driver
June 28, Sony, TriStar Pictures
Edgar Wright wanted to make a movie about music but he didn't want to make a movie about musicians, he needed a fast car and the tunes to drive it; that vehicle is Baby Driver (our review). The end product is a high-octane movie set to the pace of the ultimate soundtrack—and our hearts still haven't stopped racing. The second Baby (Ansel Elgort) gets behind the wheel of his getaway car, puts his earphones in and hits play, you're taken on the ride of your life via a few heists, some cruel crime bosses, a sweet love story, and a whole lotta 90 degree turns. The worse the situation gets the better the music gets and that's the perfect score for Baby's reckless high-speed life. Ready? Set? Let's go, Baby!
From Sony:
A talented, young getaway driver (Ansel Elgort) relies on the beat of his personal soundtrack to be the best in the game. When he meets the girl of his dreams (Lily James), Baby sees a chance to ditch his criminal life and make a clean getaway. But after being coerced into working for a crime boss (Kevin Spacey), he must face the music when a doomed heist threatens his life, love and freedom.
Preacher
Season 2, Episode 2 – Mumbai Sky Tower – Monday, June 26 @ 9pm ET, AMC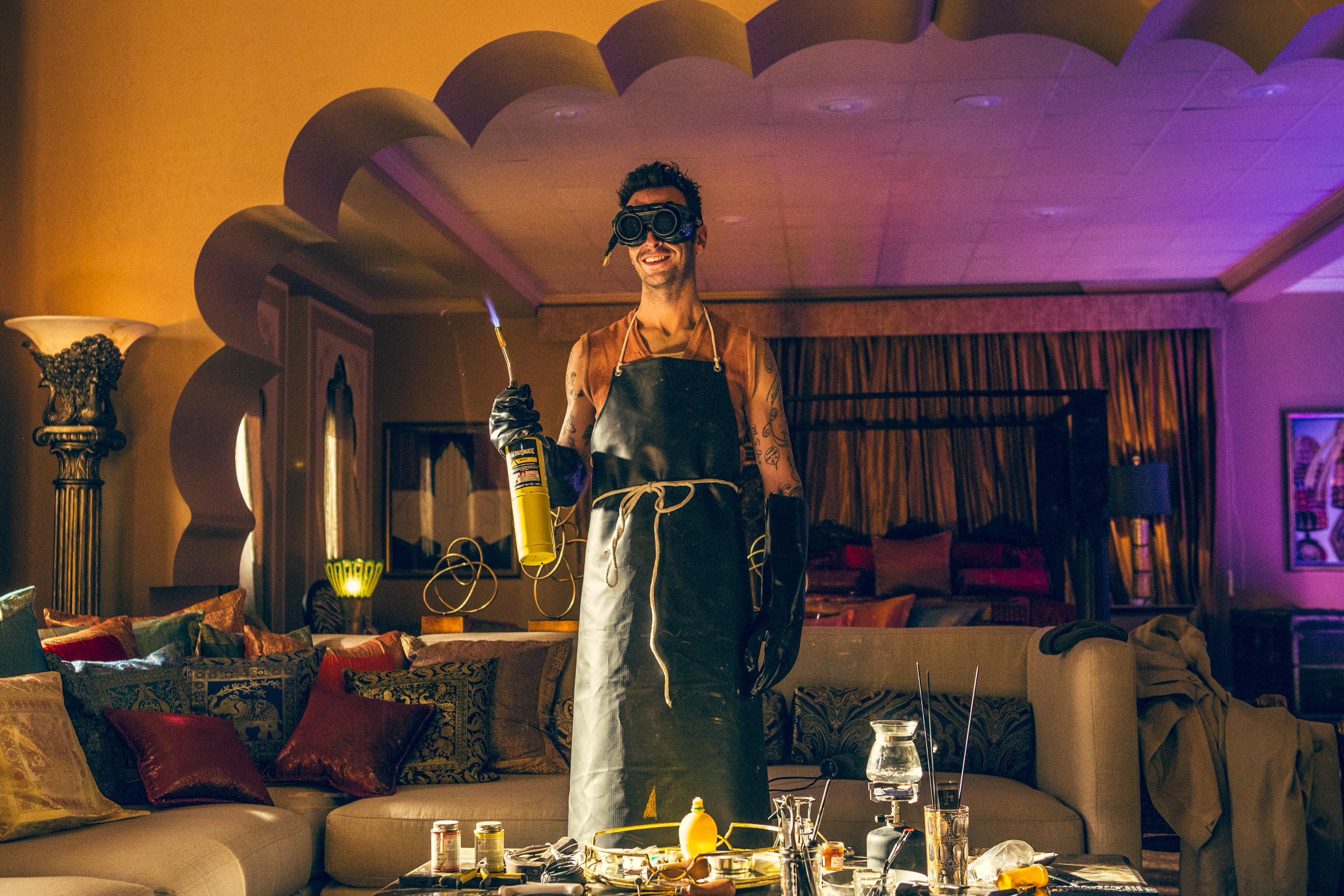 "God didn't come for the girls, you idiot. He came for the jazz"
Preacher's BACK (our review), did ya hear? How could you not hear when Jesse and the crew keep coming with an amazing soundtrack blaring in each episode. Episode 1 kicked us off with a bang (quite literally), and now episode 2 is laying the groundwork for the return of familiar faces, a whole lot of drama, gunfire, insane events you have to see for yourself (and even then might not believe)…and all that jazz.
Episode 202: "Mumbai Sky Tower" – Jesse, Tulip and Cassidy track down Fiore, a low level angel, to find out more about who The Cowboy is and why he's trying to kill them.
Written By: Sam Catlin
Directed By: Seth Rogen & Evan Goldberg
Silicon Valley
Season 4, Episode 10 – Server Error – Sunday June 25, HBO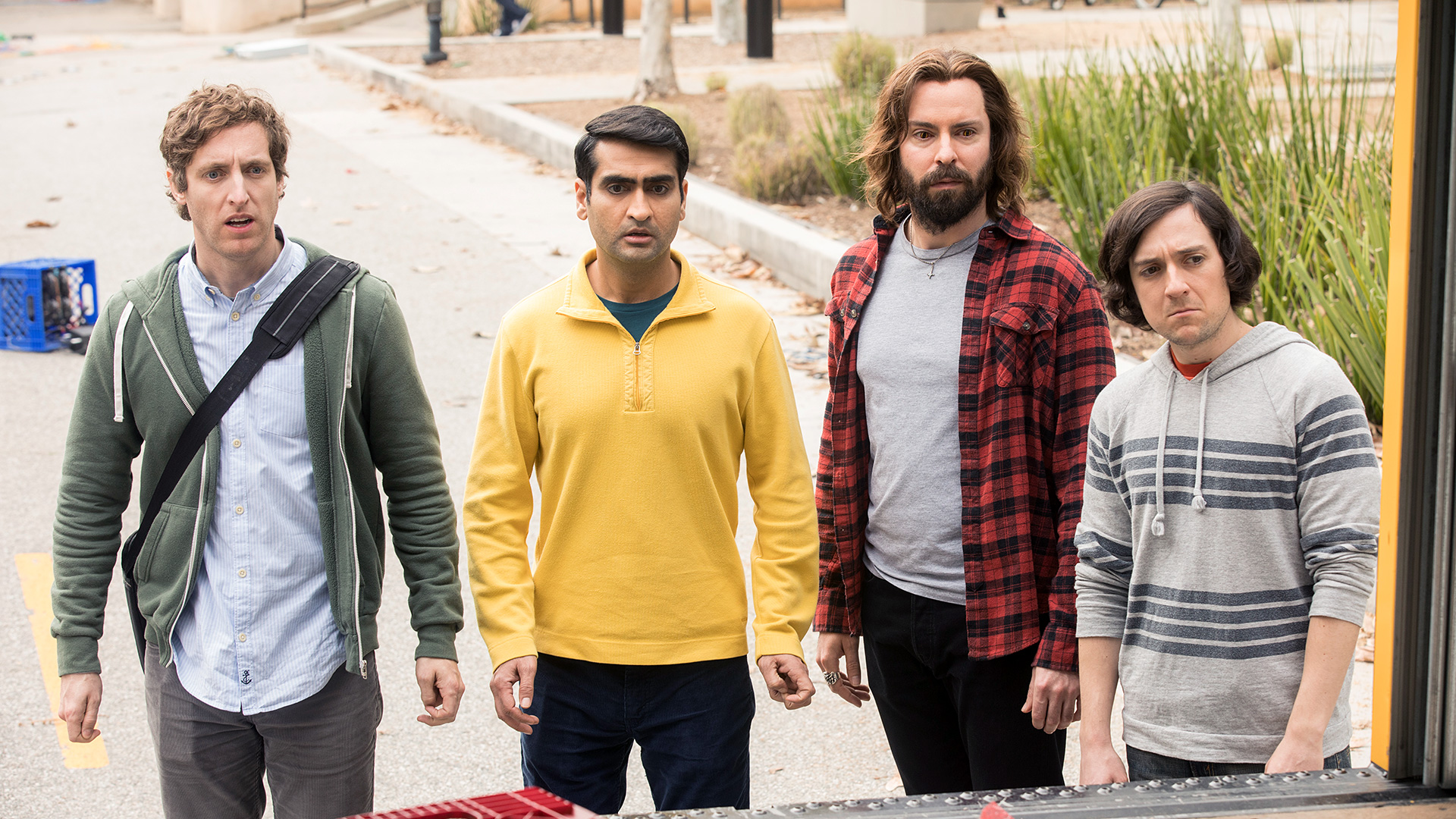 Silicon Valley said goodbye to the beloved Erlich Bachman (T.J. Miller) last night, and we're sorry to see him go. But we didn't wave goodbye to Erlich and season 4 without some tangled webs being woven, as only Silicon Valley can. The finale shows us an explosive (uh, quite literally) hacking-turned-disaster with plenty of underlying commentary that strays a little too close to recent events in the Valley—and you might just find yourself questioning the underdog.
From HBO:
The guys watch security footage of a Hooli phone blowing up and realize their software is responsible for a pandemic of exploding phones. Jared can't take the dishonesty and hands Richard his resignation. Richard tells Jared he needs to give two-weeks notice and Jared reluctantly agrees.
Queen Sugar
Season 2, Episode 3 – What Do I Care For Morning – Wednesday, June 28 @ 10pm ET, OWN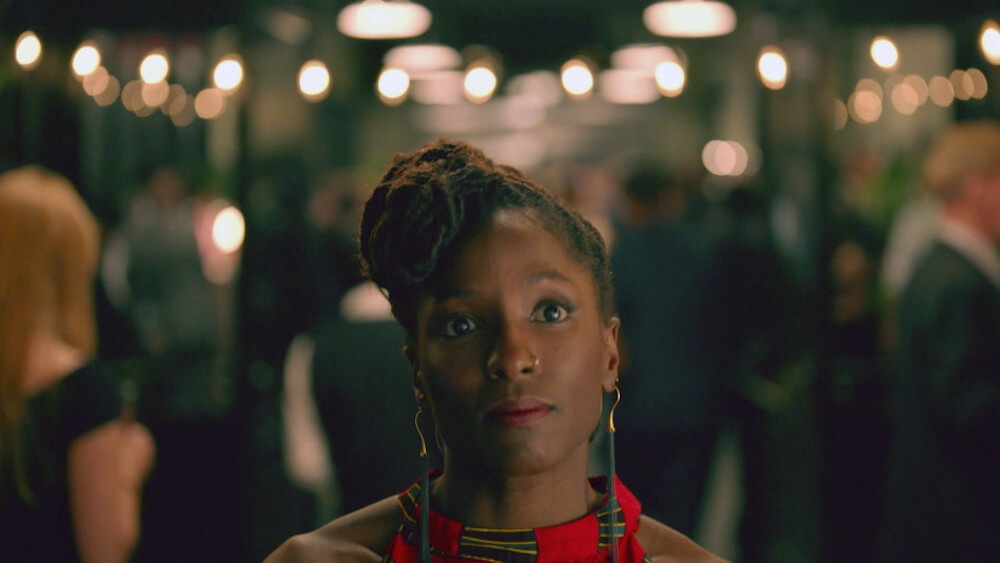 Think your family's complicated? Think again. We're back on the farm with Queen Sugar this week, and things are about to get a little bit more than confrontational. This season only deepens the threads of drama binding the Bordelon family together—so get ready to dive right in and applaud yet another success for executive producer Oprah Winfrey, and creator Ava DuVernay.
From OWN:
Micah finds solace at Nova's place, Charley confronts Davis about their custody arrangement, and Violet's glorious reunion with Hollywood might be short-lived. Meanwhile, Nova meets an interesting figure at a symposium about mass incarceration, and Ralph Angel confronts Jacob Boudreaux about spying on his property.
Cleverman
Season 2, Episode 1, Revival – Wednesday, June 28 @10pm ET, Sundance TV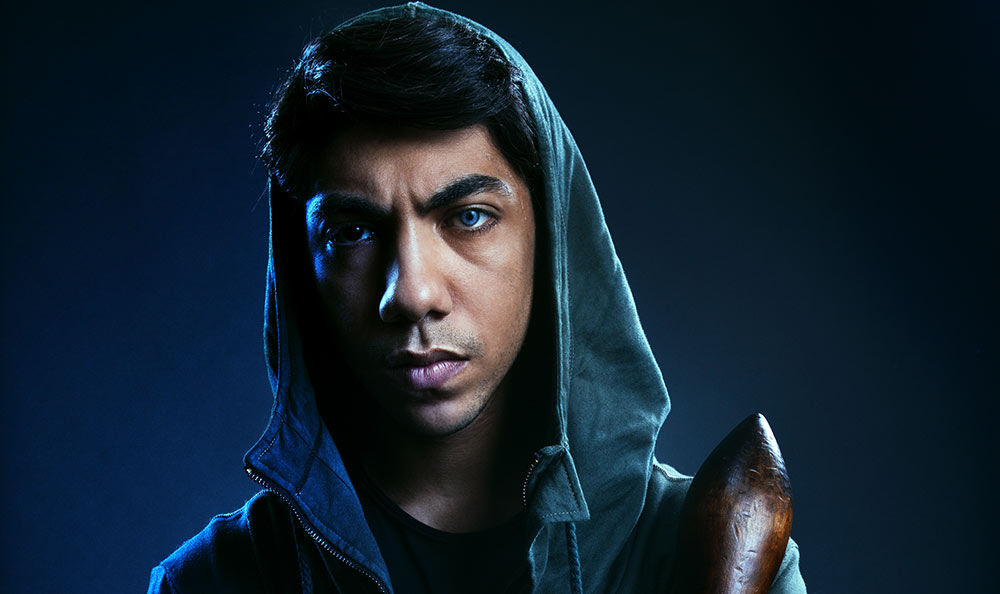 It's brother vs. brother in Cleverman's return to the screen. There's plans to eradicate the Hairies, but they're not going down without a fight. In season 2 we don't know what's going to happen but we're ready to fight the beasts of legend and legendary politicians right alongside the Aborigines and the Hairies. Cleverman is a clever twist on the myth of the "chosen one" and tuning in is a choice we can't resist.
From Sundance:
Koen must unite the people of the Zone.
Pretty Little Liars
Series Finale, 'Til Death Do Us Part – Tuesday, June 27 @8/7c, Freeform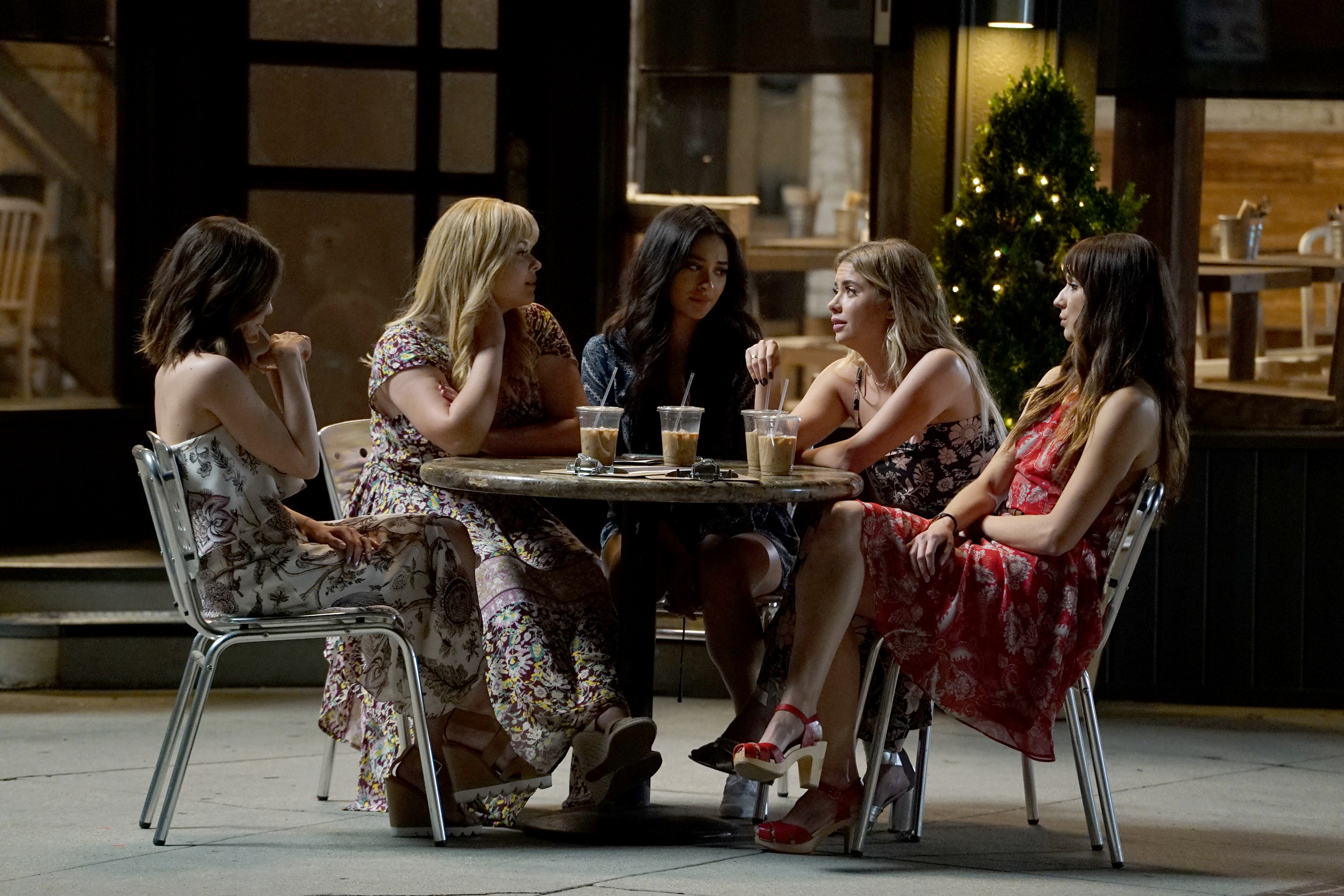 Love this show? Find yourself getting slowly exasperated as the pretty little liars STILL haven't left town despite the years of torture from an unknown source, and yet you can't stop watching? Either way, you'll wanna tune in for this one. Because finally, finally, F I N A L L Y, we're about to see the big reveal. The ultimate A (or A.D. as this A goes by) reveal. The final reveal to end all final reveals. And you didn't put in seven seasons' worth of anticipation to not find out now, did you? So, let's go to Rosewood one last time, "'cause two can keep a secret if one of them is dead…"
From Freeform:
Seven seasons of secrets come tumbling out in the two hour series finale.
Broadchurch
Season 3 Premiere, June 28 @ 10/9c, BBC America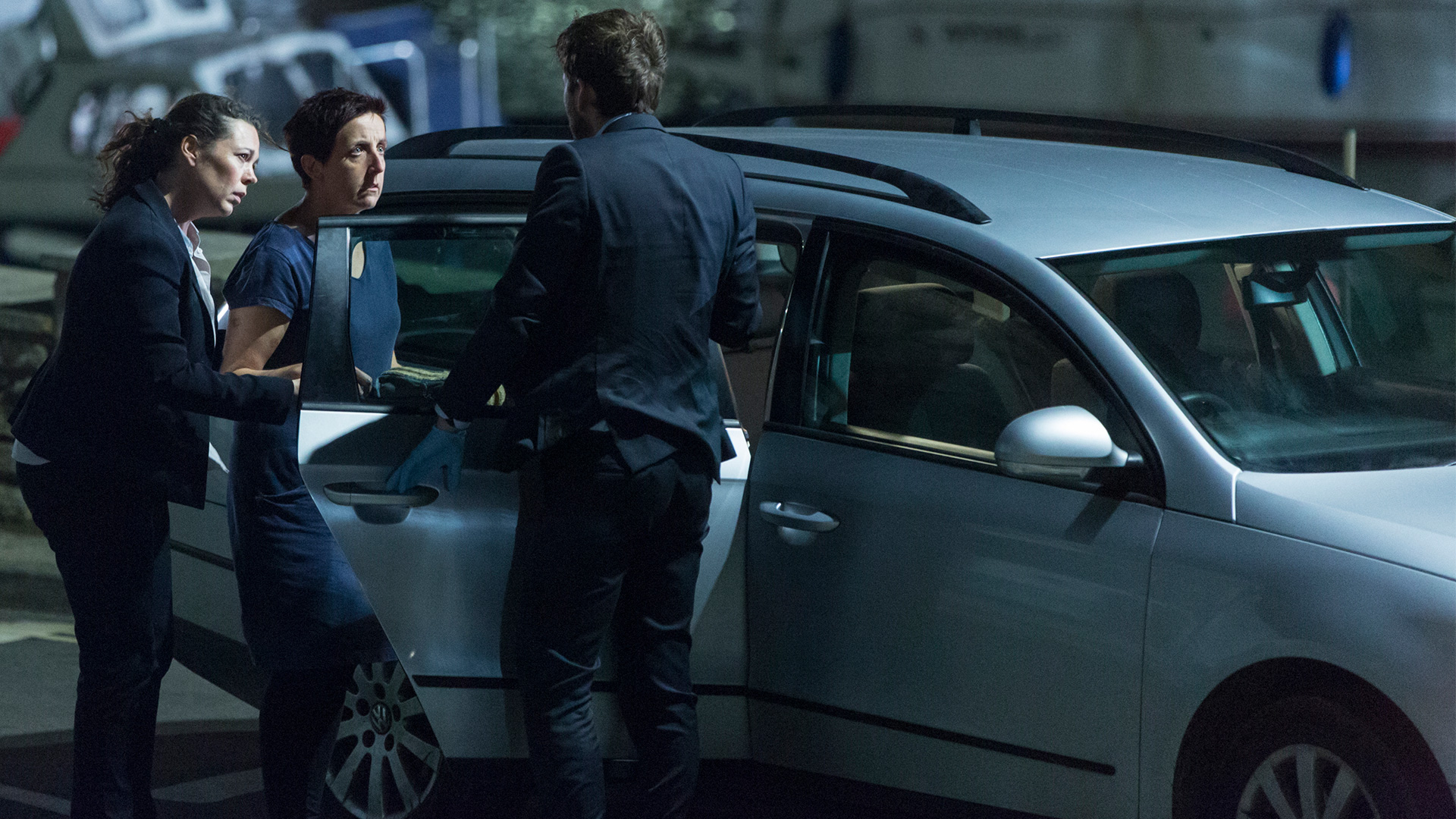 The British crime drama has returned for one more case, and it's not about to ease us back in in the season 3 premiere. Fast-forward three years after season 2, this eight episode run will focus on the rape of a local woman, with fears and tensions running high that there may be plans to strike again.
From BBC America:
Ellie and Hardy are called out to attend to a woman who has reported a sexual assault. They take the woman, Trish Winterman, to the Sexual Assault Referral Centre where she is examined. There's no doubt she's been raped, but where, and when, and by whom?
American Koko
Streaming Now, ABCd (ABC digital)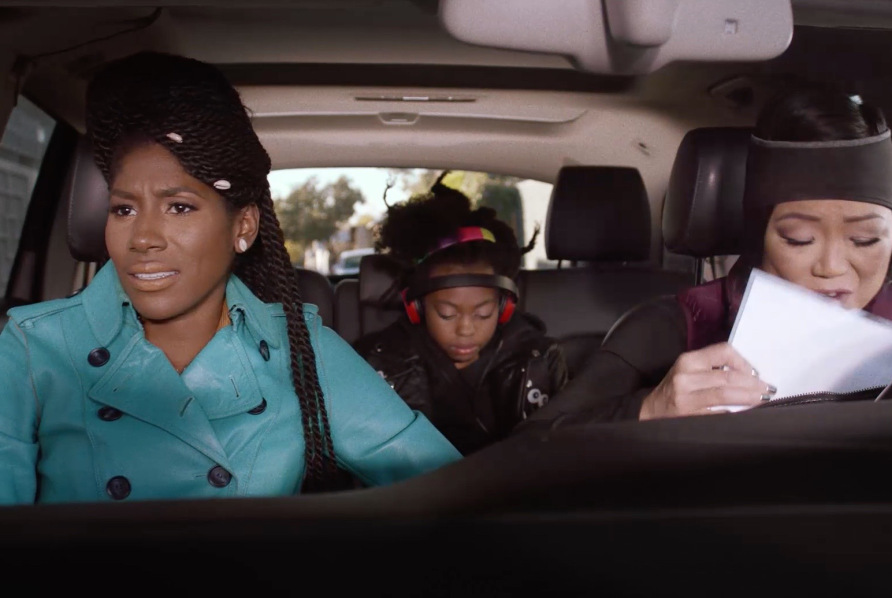 American Koko is a mug full of hot chocolate, silky marshmallows melting on top, cinnamon dusted…with a big shot of cognac mixed in. Yup, this new ABC digital show is that delicious, it's just as likely to burn you, and it'll go straight to your head yet leave you with the giggles. Created by Diarra Kilpatrick and Miles Orion Feld, written with wit, truth, and bite by Kilpatrick, and produced by Viola Davis and Julius Tennon's JuVee Productions, American Koko uses the fictitious although very "real" Everybody's A little bit Racist agency (E.A.R for short) to satirically dissect issues of race—and everybody is getting a slice, so listen up. Kilpatrick plays Akosua "Koko" Milliard former sufferer of chronic Angry Black Woman Syndrome and current agent of E.A.R. From schooling misguided middle-class moms on various black hair textures (oh hey, Margaret Cho), to quoting the great American poet Darius Lovehall, to the violence that fear inflicts on black bodies, Koko goes in. (Let's not forget getting her "black ass" thrown onto a bed with aplomb. Yes!) Koko is completely unafraid to be flawed, emotional, honest, brilliant and absolutely phenomenal—and so is her show…and, damn, it is funny. Watch this series!
Watch the series here: http://abc.go.com/shows/american-koko
About American Koko:
Akosua Millard, codenamed "Koko", investigates and solves sticky racial situations in a post post-racial America as a member of the E.A.R. Agency (Everybody's A little bit Racist). As she and her team of specialists tackle cases, she herself is trying to reconcile the trauma of her past that has led to outbursts of her Angry Black Woman syndrome. It gets in the way of her work…and more importantly, her dating life as her latest boyfriend may be the downfall to her and the agency!
Okja
June 30, Netflix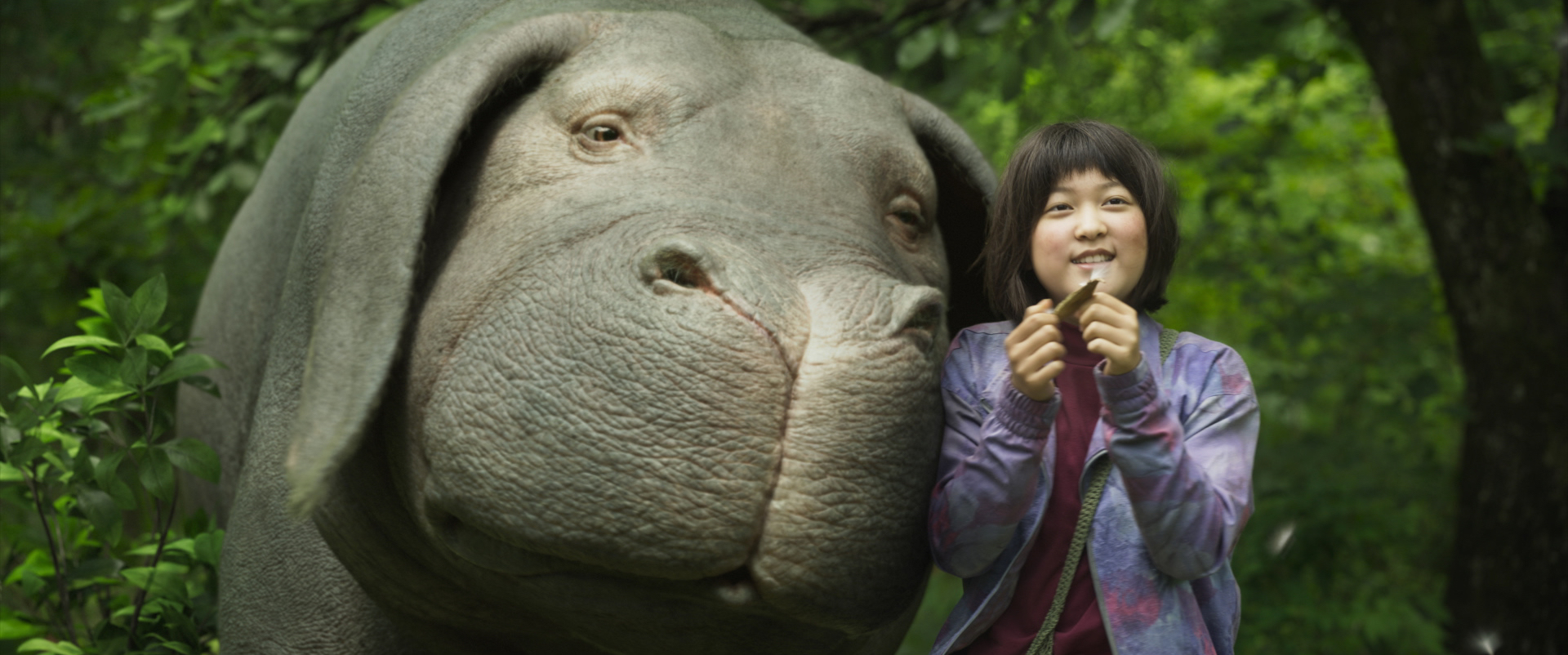 This is one sweet looking movie hiding a cautionary tale that may well turn you to a life of veganism. It's in the remote mountains of South Korea where we meet our young protagonist Mija (An Seo Hyun) and her friend Okja, a "super-piglet" genetically designed to be a gentle giant…and also to "taste fucking good". When Okja is taken away by the agrochemical corporation Mirando to be served up as the new meat on the market, Mija embarks on a desperate journey to save her—and on the way raises some questions about consumerism, genetic modification, and our treatment of the world around us. Okja is a "grimm" fairytale with all the sense-of-wonder and dark consequences of those bloodsoaked originals—and, like the most memorable fables, we'd do well to heed director Bong Joon Ho's warnings.
From Netflix:
The film follows Mija, a young girl who must risk everything to prevent a powerful, multi-national company from kidnapping her best friend – a massive animal named 'Okja'.
Tags:
American Koko
,
Baby Driver
,
Broadchurch
,
Cleverman
,
Okja
,
Preacher
,
Pretty Little Liars
,
Queen Sugar
,
Silicon Valley
,
Watch This Week