This week: Crisis on Earth-X CW Special, Angry Angel, Runaways,  Lethal Weapon, This is Us, Brooklyn Nine-Nine, Chicago Med, Good Morning Call, Riverdale, Scandal, Dark, Outlander
'Crisis on Earth-X':
Supergirl
,
Arrow
,

The Flash
,
DC's Legends of Tomorrow
Season 3, Episode 8-11 – Mon & Tues from 8PM
On The CW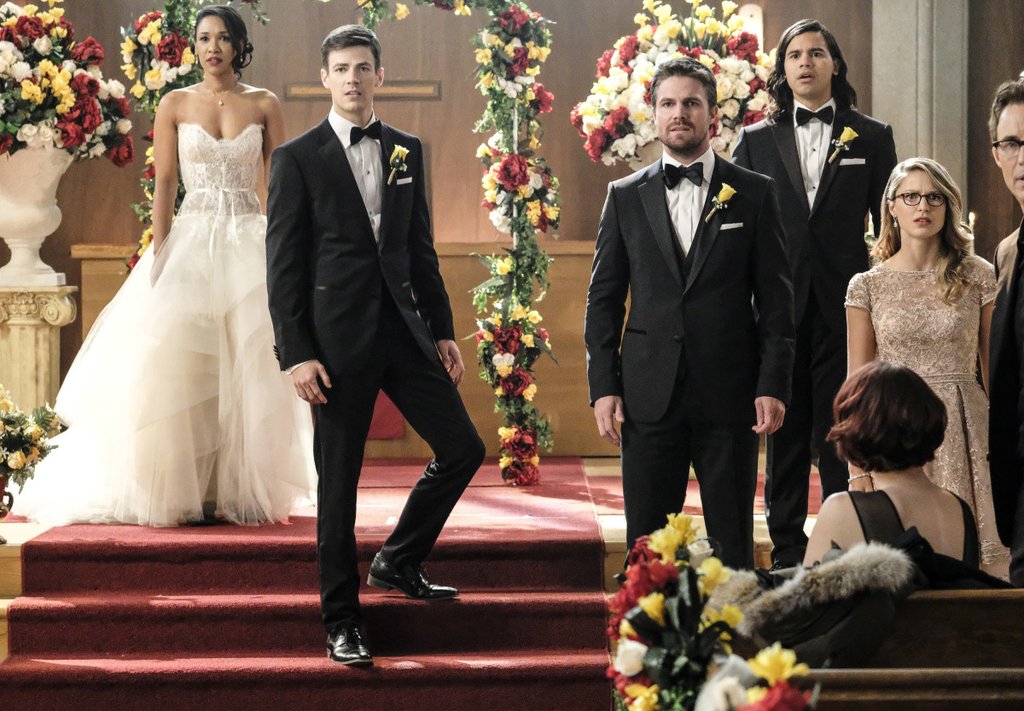 The CW is killing the superhero crossover game this week. Expect not one, but four episodes of storyline convergence, between Supergirl, Arrow, The Flash, and DC's Legends of Tomorrow. We've seen what The CW's crossovers can do—we still grin from ear to ear at the thought of The Flash and Supergirl's Musical—but this is taking it to the next level. Because nothing brings people together like a wedding, eh? With Barry (Grant Gustin) and Iris (Candice Patton) set to walk down the aisle, it's a good job all their friends are in one place to save the day when villains from Earth-X decide to crash the ceremony.
Catch all four episodes of the 'Crisis on Earth-X' extravaganza
on Monday and Tuesday night, only on The CW.
From The CW:
Barry (guest star Grant Gustin) and Iris's (guest star Candice Patton) wedding brings the gang together, but things go awry when villains from Earth-X attack the ceremony. All of the superheroes band together with help from their super friends like Citizen Cold (guest star Wentworth Miller), The Ray (guest star Russell Tovey), Felicity Smoak (guest star Emily Bett Rickards), Iris West and Alex Danvers (Chyler Leigh) to take on their most formidable villains yet. Earth's mightiest heroes – Green Arrow (guest star Stephen Amell), Supergirl (Melissa Benoist), The Flash (guest star Grant Gustin) and White Canary (guest star Caity Lotz) – lead their teams into battle to save the world.
—
Angry Angel
Mon Nov 27 – 9PM
On Freeform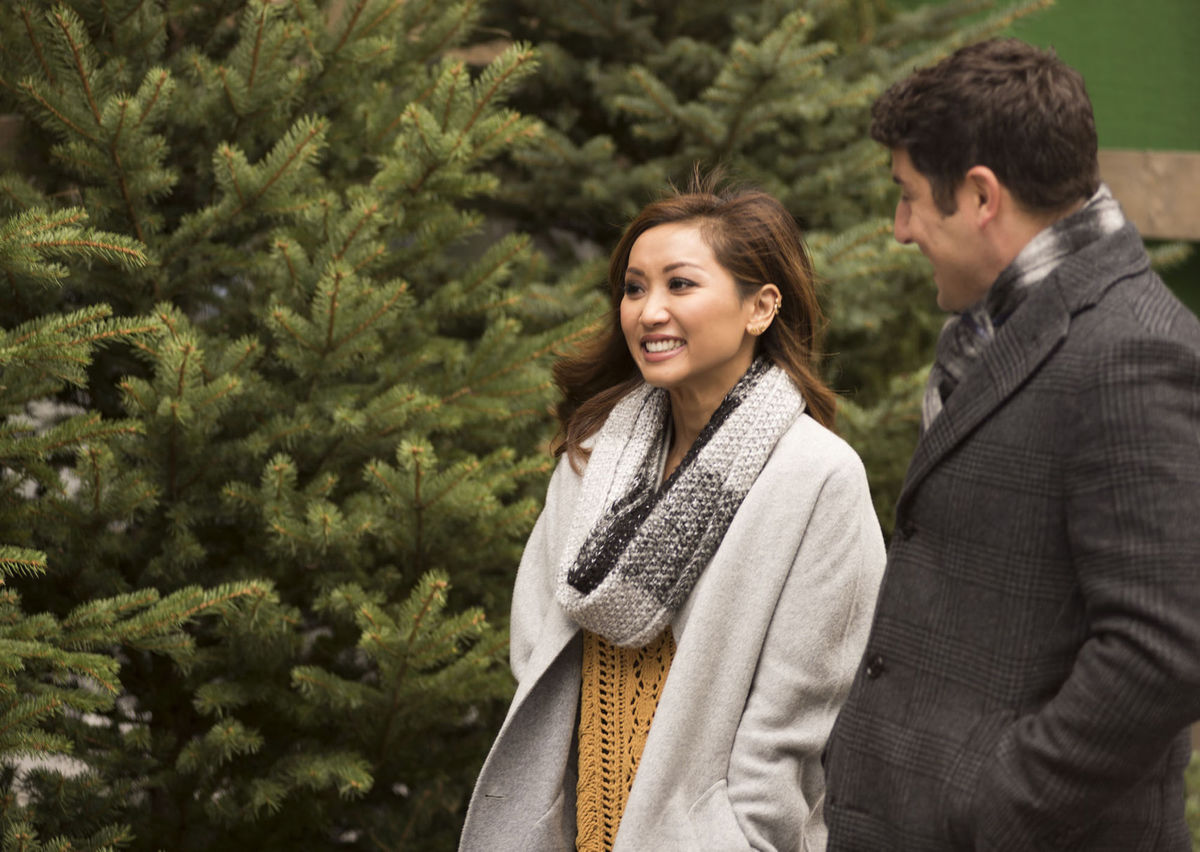 There are just a few qualifications for a great Christmas movie: New York City in the snow, a cynical protagonist, and a love that changes life (and death) for the better. Freeform knows how to shake up the formula, and they've used it to create a twist on the modern holiday classic. Angry Angel stars Brenda Song. We love Brenda Song! And King Bach shows up as a second earthbound angel trying to hustle their way into heaven.
In the style of 2010's Christmas Cupid, Allison Pyke (Brenda Song) is already dead. The problem is, she was an okay person, not a great one. Therefore in order to move on (into one of heaven's swankiest neighborhoods) she's gotta make up for her self-centered life. Yup, she's got angelic community service, an app to guide her, and a caseworker who just happens to be Jason Biggs (most celebrities are already dead, which explains their charmed lives). Pyke's journey to make peace with the powers that be is filled with plane crashes, suicide jumpers, hot sex with a hotter chef, and longing for the true love she left behind—but that's okay, because we all know the movie will end happily…right? Plus, all of this takes place in NYC during Christmas time, making it the perfect flick to accompany your hot chocolate and marshmallow heart this holiday season (you're such a softie).
Get into the holiday spirit with Angry Angel tonight on Freeform.
From Freeform:
From Golden Globe-nominated director and writer Will Gluck, the movie is set in New York City, and follows a young woman turned angel, Allison Pyke, who is stuck on Earth and can't seem to ring the right bells in order to pass through those pearly gates into heaven. When the love of her life, Patrick, shows up in New York City, it complicates Pyke's journey, as well as frustrates her angel mentor. The not-so-merry situation also turns into an unexpected love-triangle with her friend with sometimes benefits, Barker.
—
Runaways
Episodes 4-6
Tues Nov 28
On Hulu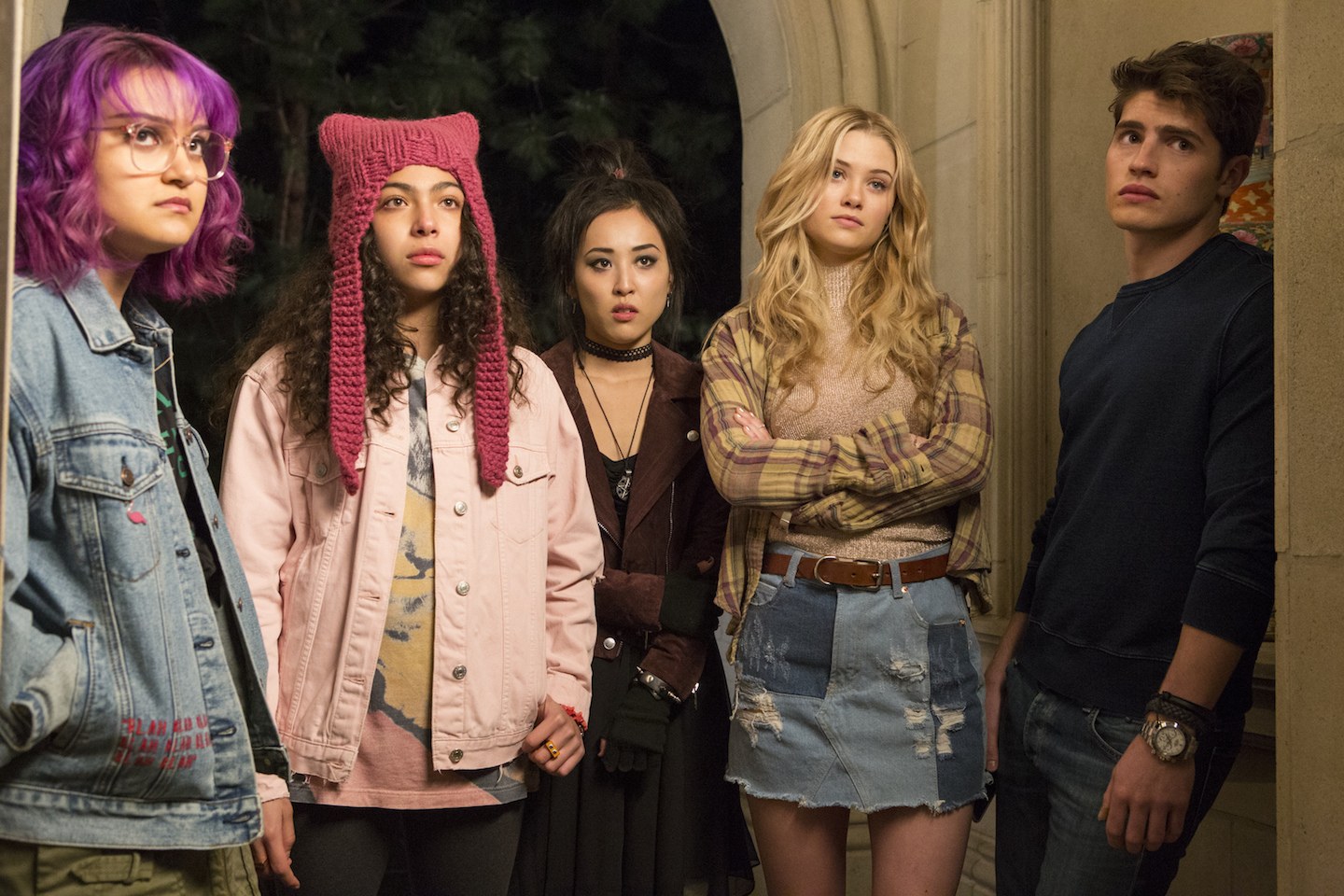 Marvel's Runaways on Hulu gets stronger with every new episode and by the middle of episode 3 we were hooked (Alex [Rhenzy Feliz] and Nico [Lyrica Okano] almost making out, are we right?). If the kids thought their parents are into human sacrifice and dark magic, well, they really weren't thinking at all. Runaways refreshingly subverts all the stereotypes you'd expect from a teen drama. Every time we think we're about to get a high school trope, they tear it down with a wicked smile and a kidnapping, or a time travel device and a showdown with a drug gang.
Meanwhile, the parents are a delicious mix of torrid emotion: Ranging from the well-meaning let's-create-a-huge-prehistoric-guard-dog scientist parents, Stacey (Brigid Brannagh) and Dale Yorkes (Kevin Weisman) to the cold-blooded killer queens of Catherine Wilder (Angel Parker) and Tina Minoru (Brittany Ishibashi). And don't even get us started on what that weird religious cult is up to—we're getting shivers just thinking about it. In the next set of episodes we find out why all those kids were killed, while we get to know Chase (Gregg Sulkin), Gert (Ariela Barer), Molly (Allegra Acosta), and Karolina (Virginia Gardner). Ooh, and Karolina totally has a crush—we're just not going to tell you who she's crushing on. Ooh, ooh, and there's all kinds of clandestine hook-ups happening in the background. This show is getting good. Just like the Runaways, we don't know who to trust; all we know is, the adults are up to a whole lotta somethin' and we're keeping both eyes on all of 'em. Runaways is well-paced and well-rounded, keeping you on edge as it draws you deeper into its dark web of lies and mysterious powers with both storylines and soundtrack.
From Hulu:
The parents try to find a solution to PRIDE's problem, and the kids grapple with a new discovery that yields more questions than answers.
—
Lethal Weapon
"Fork-Getta-Bout-It" – Season 2, Episode 8
Tues Nov 28 – 8PM
On FOX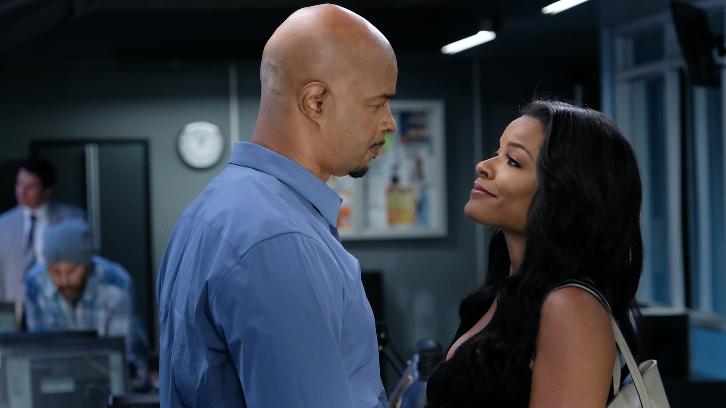 From TV Guide:
Riggs and Murtaugh are led into the underground mob world as they investigate a murder in a hospital. Meanwhile, Murtaugh learns that Riana is secretly dating his neighbor and nemesis' son.
—
This Is Us
"Number Three" – Season 2, Episode 10
Tues Nov 28 – 9PM
On NBC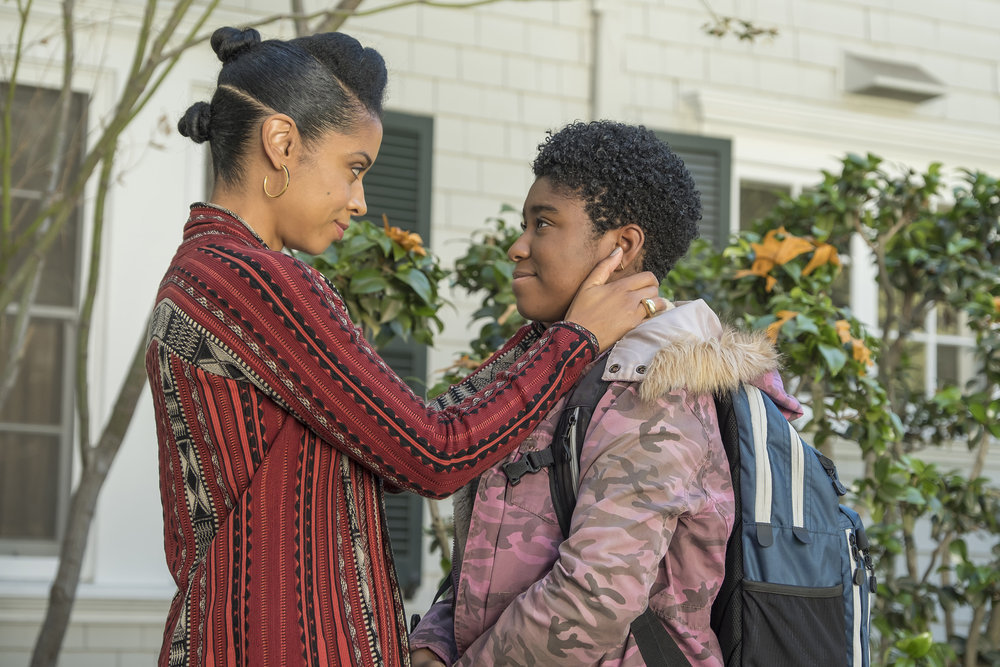 It's the fall finale of This Is Us, and we're ready to launch a letter writing campaign for more. This show loves to make us cry and they turn up the emo even more during the finales. This week, we explore the parallels between "Number Three" Randall in his teens (Niles Fitch) and Déjà (Lyric Ross) now—feeling like the odd one out even when you know you're loved is nothing new to either of them. Jack (Milo Ventimiglia) and Randall (Sterling K. Brown) head off for a visit to Howard University, while Déjà has to decide which home truly has her heart.
Look out for the moments between Jack and Randall; the father and son share secrets they've never shared—they'll have you leaning into the TV to catch every emotional word. Déjà's moments with Randall are just as good and, of course, there will never be too much Beth (Susan Kelechi Watson) and Randall as they discuss Pac-Man and why Randall is so deliciously corny. Best of all, we get to see William (Jermel Nakia), in flashbacks, as he shares more of the reasons why he stayed away. This fall finale of This Is Us will have you clutching your chest as a character says their goodbyes—leaving you to figure out what to do with your Tuesday nights.
From NBC:
Randall and Beth are faced with a hard choice. Jack takes Randall on a college tour.
—
Brooklyn Nine-Nine
"Return to Skyfire" – Season 5, Episode 8
Tues Nov 28 – 9:30PM
On FOX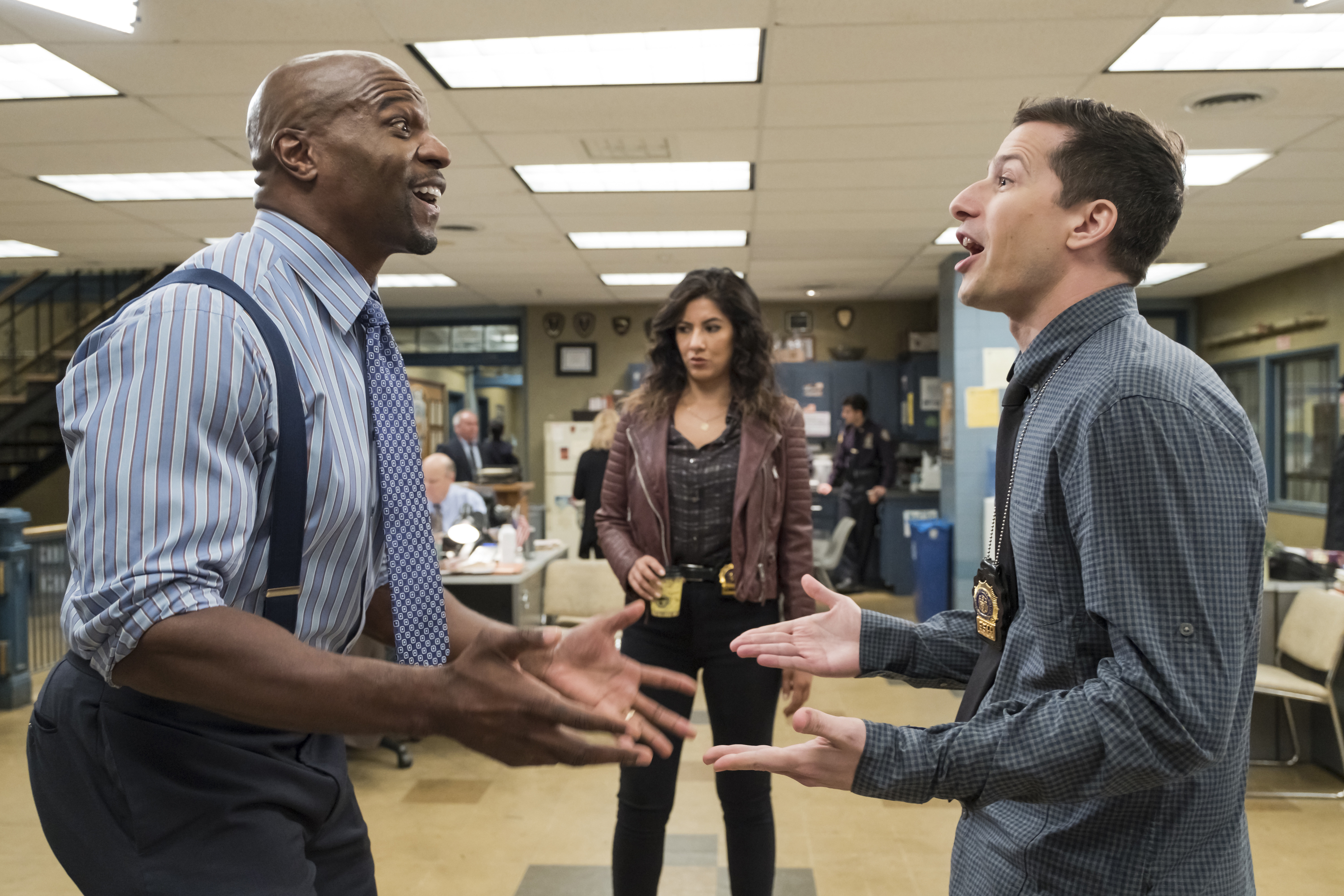 I've said it before and I'll say it again: If y'all aren't already watching Brooklyn Nine-Nine, you're missing out on one of TV's best comedies. Season five has been full of hilarious hijinks and wonderful character development, and while the cases haven't been too elaborate or difficult to solve, it's still entertaining. This week's episode brings back a special guest star for a storyline that is already making our geeky hearts sing—Fred Melamed reappears as fantasy author DC Parlov. Back in season four, Terry (Terry Crews) met Parlov, whose Game of Thrones-esque Skyfire series changed Terry's life as a kid, and was distraught to learn his hero wasn't actually that nice of a guy. This time, someone has stolen Parlov's latest manuscript and Terry and Jake (Andy Samberg) convince Rosa (Stephanie Beatriz) to go undercover at a fantasy convention to find out whodunit. Expect elaborate costumes and a fair amount of jokes about how nerdy fantasy fans are (guilty as charged).
(Sam Devotta)
You can watch Brooklyn-99 on FOX.
From TV Guide:
When Terry's favorite author, DC Parlov, returns to the precinct because his latest manuscript was stolen, Terry and Jake convince Rosa to go undercover with them at a fantasy fiction convention to find the culprit. As drama ensues between Parlov and another writer, Terry admits that he's been writing a book of his own. Back at the precinct, Holt, Amy and Charles take a forensics course, but Charles' big mouth gets him in trouble.
—
Chicago Med
"Nothing to Fear"
Tues Nov 28 – 10PM
On NBC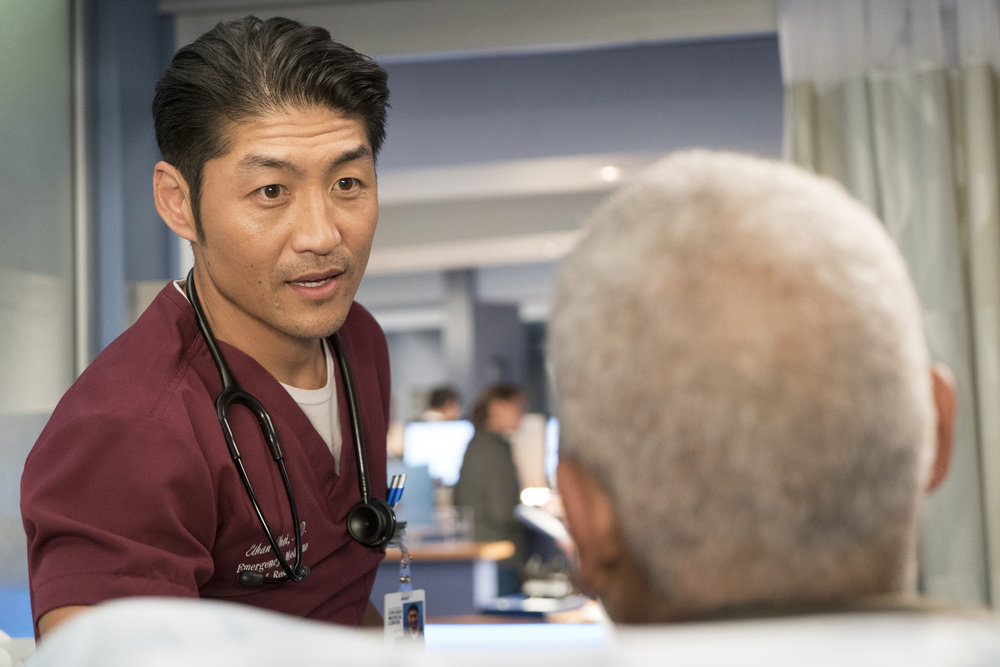 You can catch Chicago Med on NBC.
From NBC:
Dr. Manning (Torrey DeVitto) goes to extremely measures to help a fearful pregnant woman whose baby is severely underdeveloped. April (Yaya DaCosta) is angered by Dr. Choi (Brian Tee) when he uses their personal relationship as leverage to convince a patient of a risky procedure. As Dr. Rhodes (Colin Donnell) attempts to balance his personal and professional life, it appears the stress of his current situation may have caused him to make a huge mistake. Dr. Charles (Oliver Platt) and Dr. Reese (Rachel DiPillo) continue to disagree about their psych patients. S. Eptha Merkerson, Marlyne Barrett, Nick Gehlfuss and Norma Kuhling also star. Mekia Cox and Ato Essandoh guest star.
—
Good Morning Call
Season 2
Tues Nov 28
On Netflix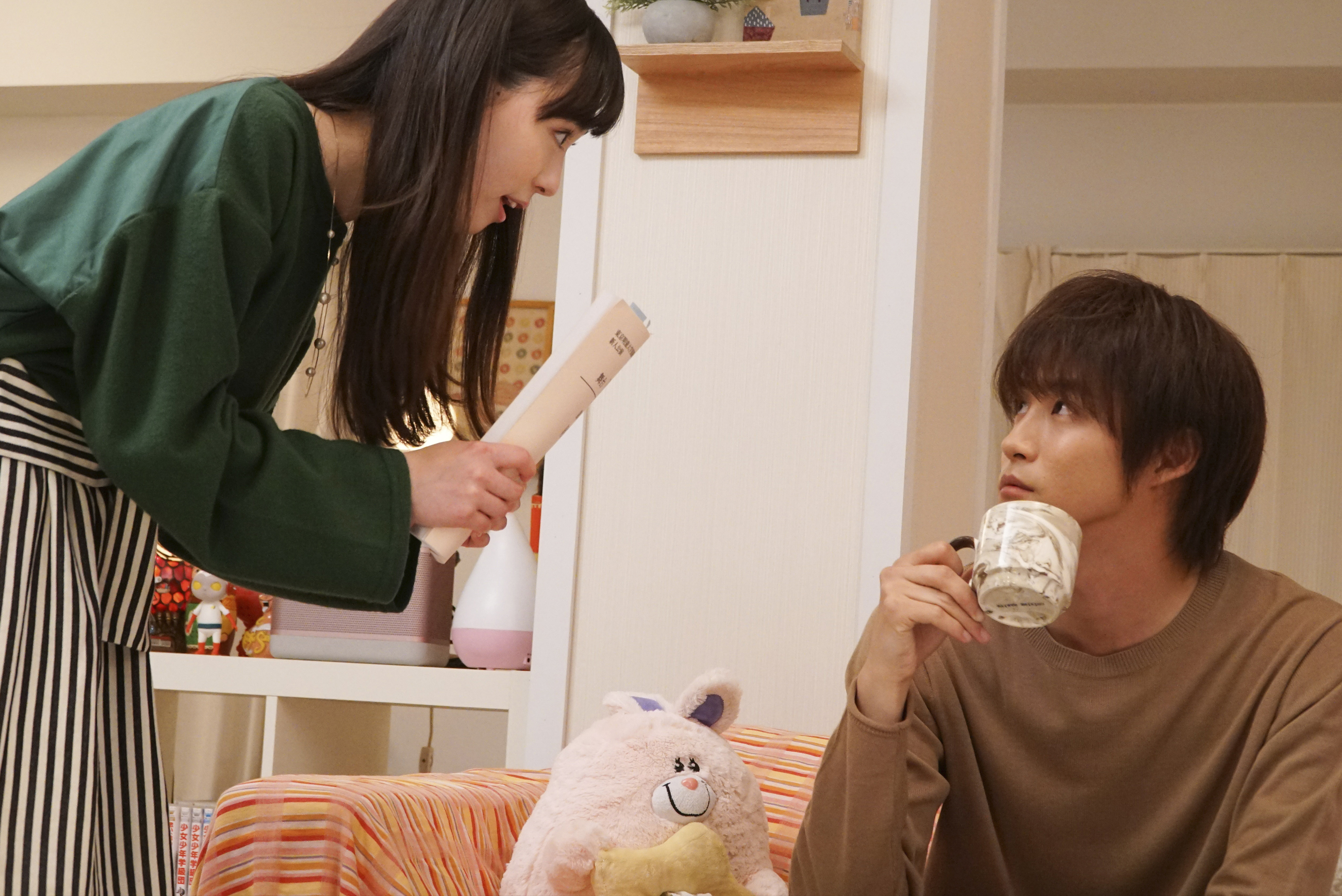 Netflix continues its foray into J-drama with season 2 of Good Morning Call, one of its cutest offerings to date. This time around, there's a love triangle ready to send our OTP into jeopardy. Dun dun dunnnnn. If you thought the arguments were heated enough in season 1, you ain't seen nothin' yet! J-dramas always manage to take beloved tropes and make them feel brand new, and our leading couple of Nao (Haruka Fukuhara) and Uehara (Shun'ya Shiraishi) have enough romantic and comedic chemistry to make us squee! with excitement at how they're going to tackle this hurdle. Yup, we're giggling already.
Binge-watch season 1 of Good Morning Call now ready for season 2 on Tuesday.
From Netflix:
Now in university, Hisashi is Mr. Popular on campus, making Nao very insecure. But it isn't long before she meets another handsome man herself.
—
Riverdale
"Chapter Twenty: Tales From the Darkside"
Wed Nov 29 – 8PM
On The CW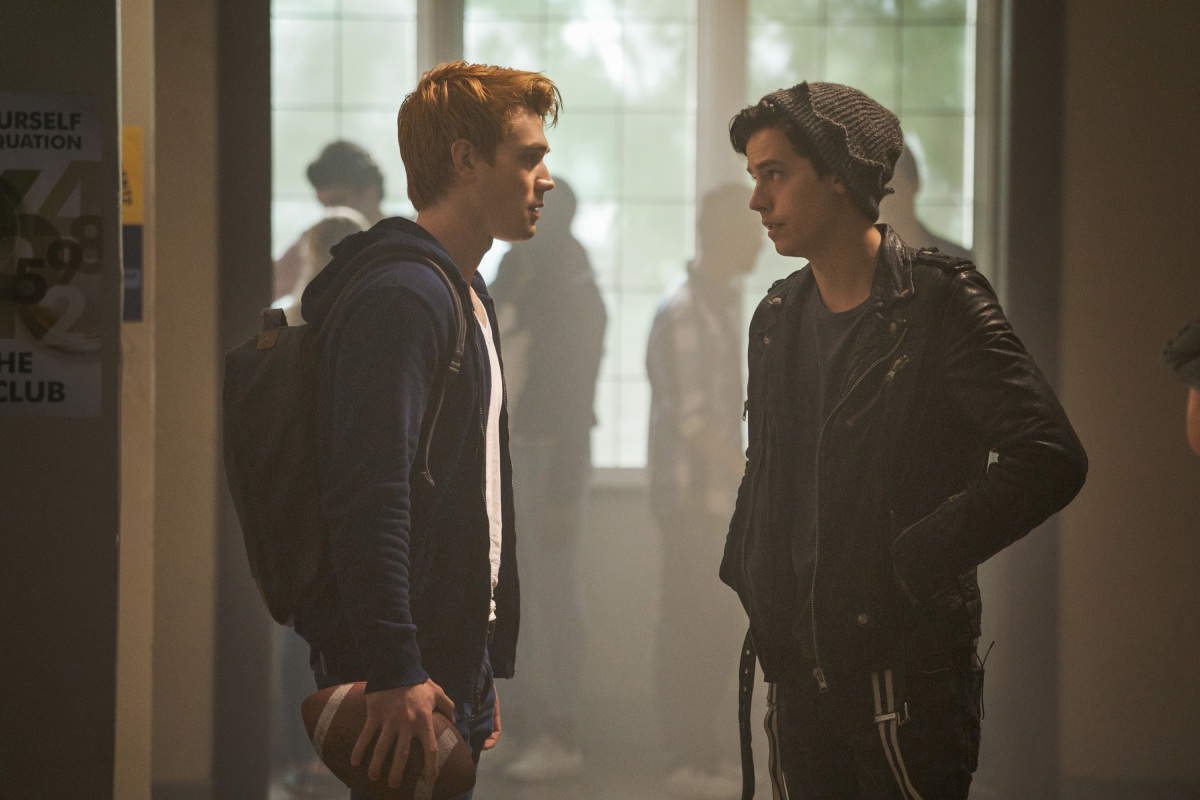 This week's episode of Riverdale is like the exact opposite of The Purge—and somehow, it sounds even more sinister. When the town's residents are challenged by the Black Hood to remain sinless for 48 hours—or else—secrets are destined to come out. There ain't no such thing has a clean record in Riverdale, and we don't know whether to get the popcorn or hide behind the couch as the drama starts to spill.
Watch Riverdale this Wednesday on The CW.
From The CW:
A TEST FROM THE BLACK HOOD — Riverdale remains on edge after a chilling letter from the Black Hood challenges the town's residents to remain sinless for 48 hours – or he'll strike again. Meanwhile, Jughead (Cole Sprouse) and Archie's (KJ Apa) friendship gets tested after Penny Peabody (guest star Brit Morgan) unexpectedly calls in a favor that Jughead owes her. Elsewhere, Betty (Lili Reinhart) and Veronica (Camila Mendes) team up to investigate someone who Betty thinks could be the Black Hood killer. Finally, things take an unexpected turn for Josie (Ashleigh Murray) when a secret admirer takes things one step too far. Madelaine Petsch and Casey Cott also star.
—
Scandal
Catch up on the first half of the final season
Scandal returns Thurs Jan 18
On ABC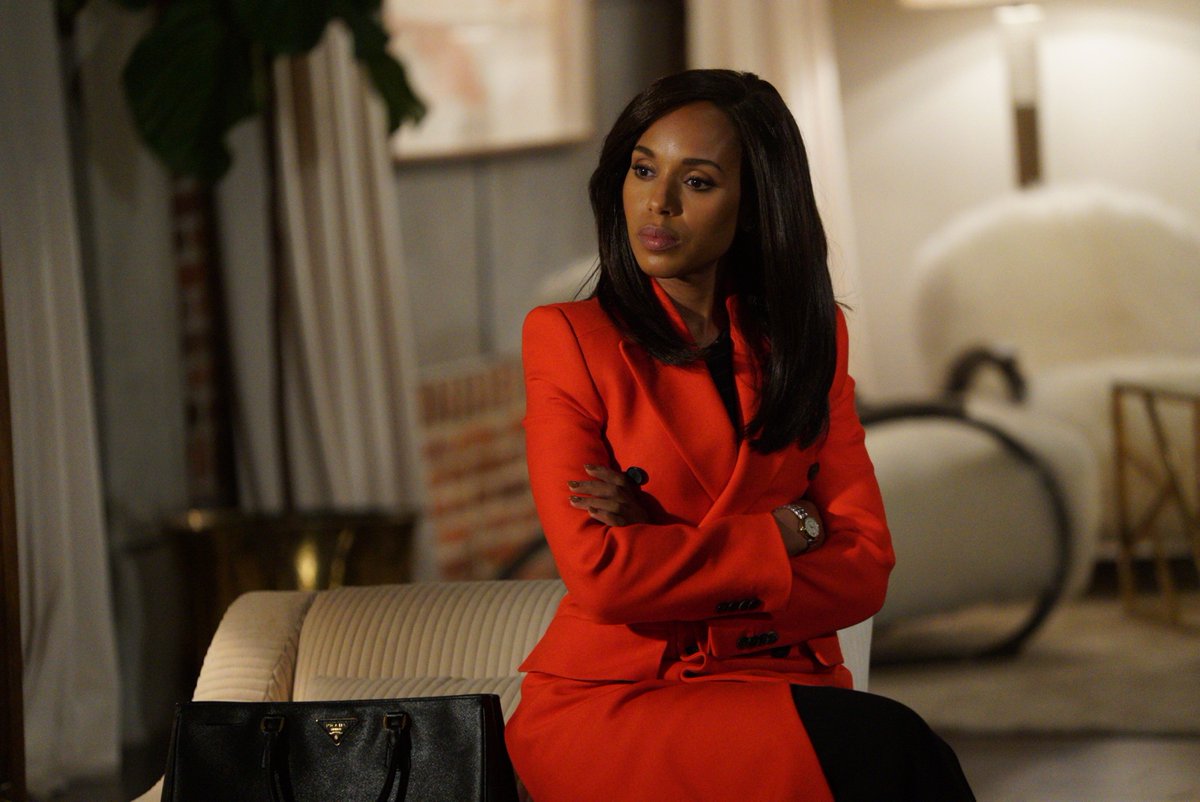 Olivia (Kerry Washington) has turned evil. She's running the country. That is all, and that is too much. Someone send help. Or go catch up on everything that happened this season so you'll be ready to defend yourself when Scandal returns.
Catch up on the winter midseason finale of Scandal on ABC.
From ABC:
The first half of the epic final season ends with shocking revelations and jaw-dropping events that will leave everyone reeling.
—
Dark
Season 1 premiere
Fri Dec 1
On Netflix
You know what they say, history repeats itself. But what if the future affected the past? If the title didn't clue you in, this supernatural thriller is about as twisted as they come, and you won't want to watch it alone. Set in a German town where two children go missing, Dark raises questions about the present and the past and the connections between the living and the dead. There's something chilling about a small town where bad things happen; when everyone knows everyone, how do you know who to turn your back on? Dark taps into that fear of what lies just beneath the surface, giving us chills just from the trailer alone. With ten episodes to play with, this looks to be a ticking time bomb of events where the tension is more tightly wound than the circular pattern of events. We'll be watching Dark with the lights on, sitting on the very edge of our seats just so we don't miss any of the intricately woven details of the series' masterful German storytelling.
Dark season 1 will be streaming on Netflix this Friday.
From Netflix:
Dark, a family saga with a supernatural twist, is set in a German town in present day where the disappearance of two young children exposes the double lives and fractured relationships among four families. In ten, hour-long episodes, the story takes on a supernatural twist that ties back to the same town in 1986.
—
Outlander
"The Bakra" – Season 3, Episode 12
Sun Dec 3
On STARZ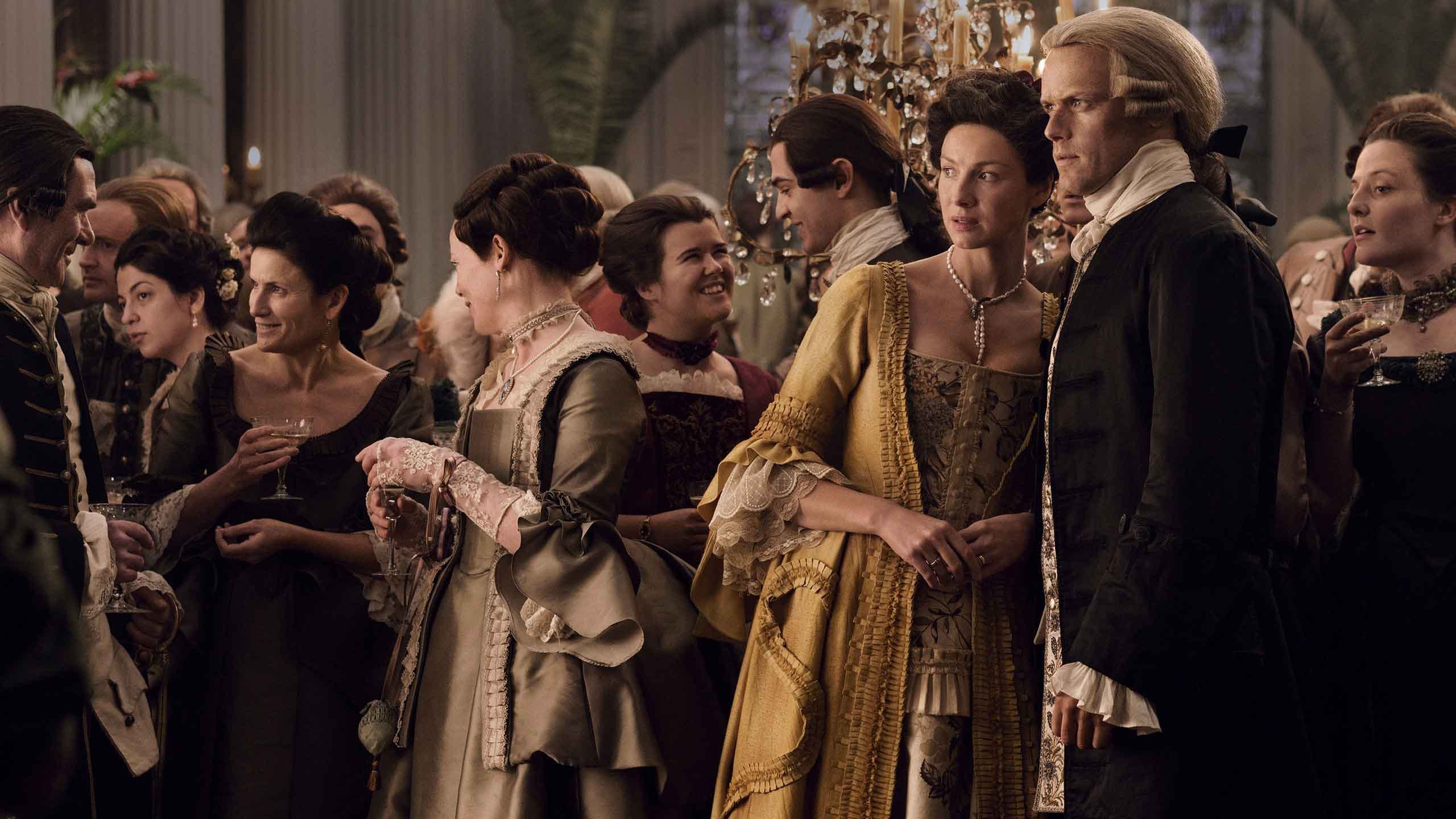 Didn't we tell you Claire (Caitriona Balfe) would find Jamie (Sam Heughan) again? Didn't we?! Those two always find their way back to each other to make our hearts sing. With this reunion, they're having a ball…or, well, they're attending one in "The Bakra". It's not all dancing and ballgowns however (this is Outlander) as their arrival in Jamaica is met with old enemies. After the steamy reunion of last week's episode, this feels like a refreshingly cold shower of pure drama.
Catch up on season 3 of Outlander on STARZ now.
From STARZ:
Jamie and Claire reach Jamaica where they attend a lavish ball, encountering old allies and former adversaries.
Tags:
ABC
,
Angry Angel
,
Arrow
,
Brooklyn Nine-Nine
,
Chicago Med
,
Crisis on Earth-X CW Special
,
Dark
,
dc
,
DC's Legends of Tomorrow
,
FOX
,
Freeform
,
Good Morning Call
,
Hulu
,
Lethal Weapon
,
MARVEL
,
Marvel's Runaways
,
NBC
,
Netflix
,
Outlander
,
Riverdale
,
Runaways
,
scandal
,
STARZ
,
Supergirl
,
The CW
,
The Flash
,
This Is Us
,
Watch This Week
,
WTW