The season premiere of Into the Badlands happened. Did you watch? Didja, didja? How about episode 2 of Samurai Jack?
Get a 'Life' or it'll get you…
Releases: Fri March 24
We didn't see the screening of 'Life' because we're still in recovery from 'Alien' …the bursting and the slime and the… We're too chicken-hearted and that's exactly why YOU should see the film categorized as "terrifying horror". By all accounts 'Life' brings back all the deep space horror that made the previously mentioned film iconic—and it does it well. Prepare to learn why you can't go toe-to-toe with Mother Nature.
From Sony Pictures:
Life tells the story of the six-member crew of the International Space Station that is on the cutting edge of one of the most important discoveries in human history: the first evidence of extraterrestrial life on Mars. As the crew begins to conduct research, their methods end up having unintended consequences and the life form proves more intelligent than anyone ever expected.
Genres: Terrifying Thriller
Starring: Jake Gyllenhaal, Rebecca Ferguson, Ryan Reynolds, Hiroyuki Sanada, Ariyon Bakare, Olga Dihovichnaya
Directed By: Daniel Espinosa
Produced By: David Ellison, Dana Goldberg, Bonnie Curtis, Julie Lynn
Executive Produced By: Don Granger, Vicki Dee Rock
the good fight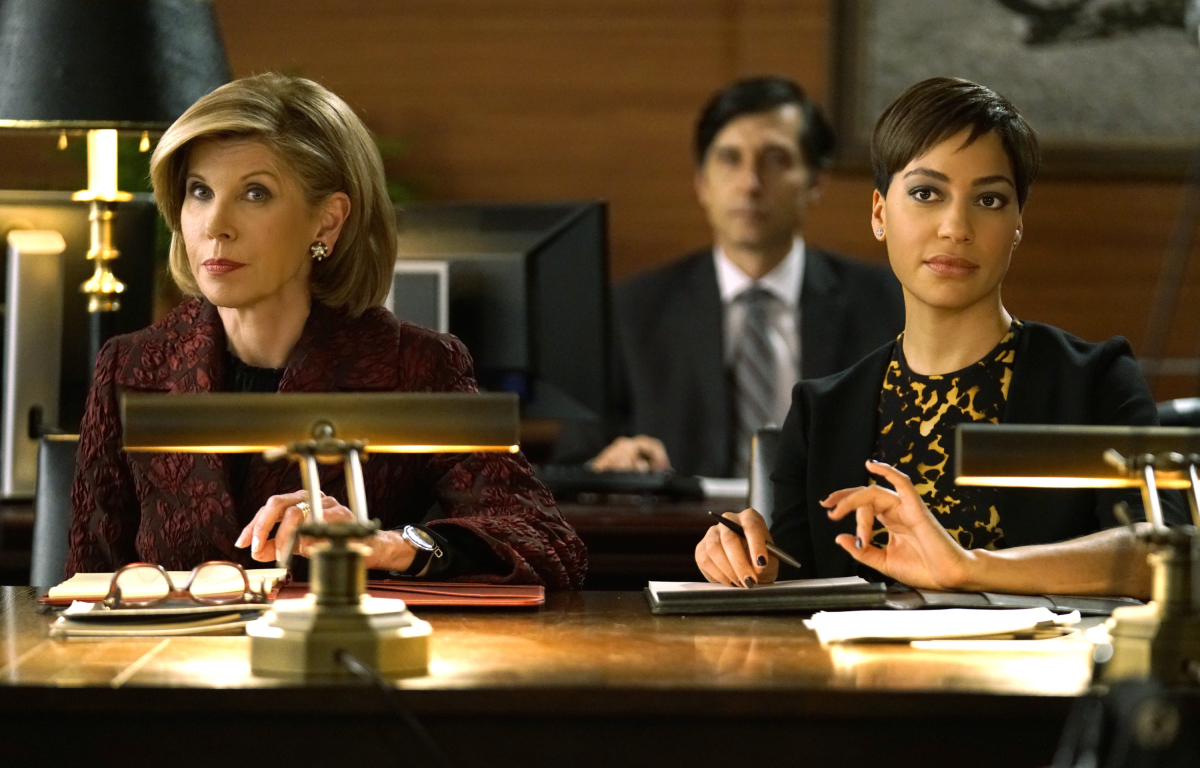 We had no intention on watching this spin-off of The Good Wife. First of all it requires a subscription to CBS All Access, a service that'll add between $5.99 and $9.99 to your monthly budget. But someone, who calls themselves our friend, made us watch the first two episodes and we made the tough choice between Access and an iPho– um, cup of coffee. The show is well worth the caffeine sacrifice—The Good Fight is a female-led law office drama with charm, wit, and bite. The showrunners grab topics from the headlines and take a stance, often placing the characters in tough dilemmas: Your law career or your criminal father? The fortress around your heart or Justin Bartha? Politics or social accountability? Starring Christine Baranski, Cush Jumbo, and Rose Leslie—a fabulousness trifecta. There are also showstoppers: Delroy Lindo, and Carrie Preston's wonderfully quirky but savvy Elsbeth Tascioni (who can't control her Amazon Alexa).
Social Media and Its Discontents
Aired: Sun March 19 on CBS Access
AMAZON PILOT SEASON
Speaking of Amazon, it's Pilot Season once again and "you can help choose the next Amazon Original". On deck is a roster filled with comedies and a touch of sci-fi:
OASIS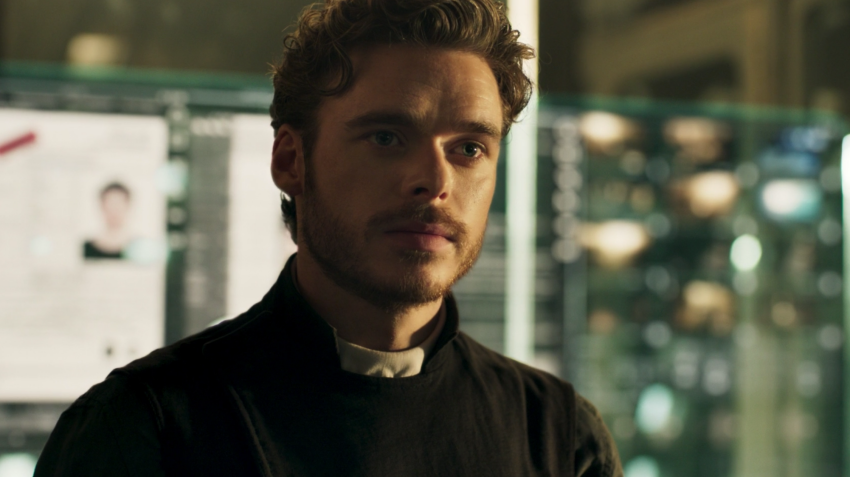 From Amazon: Set in the near future, Oasis tells the story of priest Peter Leigh, who is called to a remote planet where a mysterious multinational company is building the first permanent off-Earth human colony. The planet, Oasis, is humanity's last chance to escape from Earth's impending collapse, but it quickly becomes apparent that it may not be as hospitable to humanity as it seems…
Release date: March 16, 2017
THE MARVELOUS MRS. MAISEL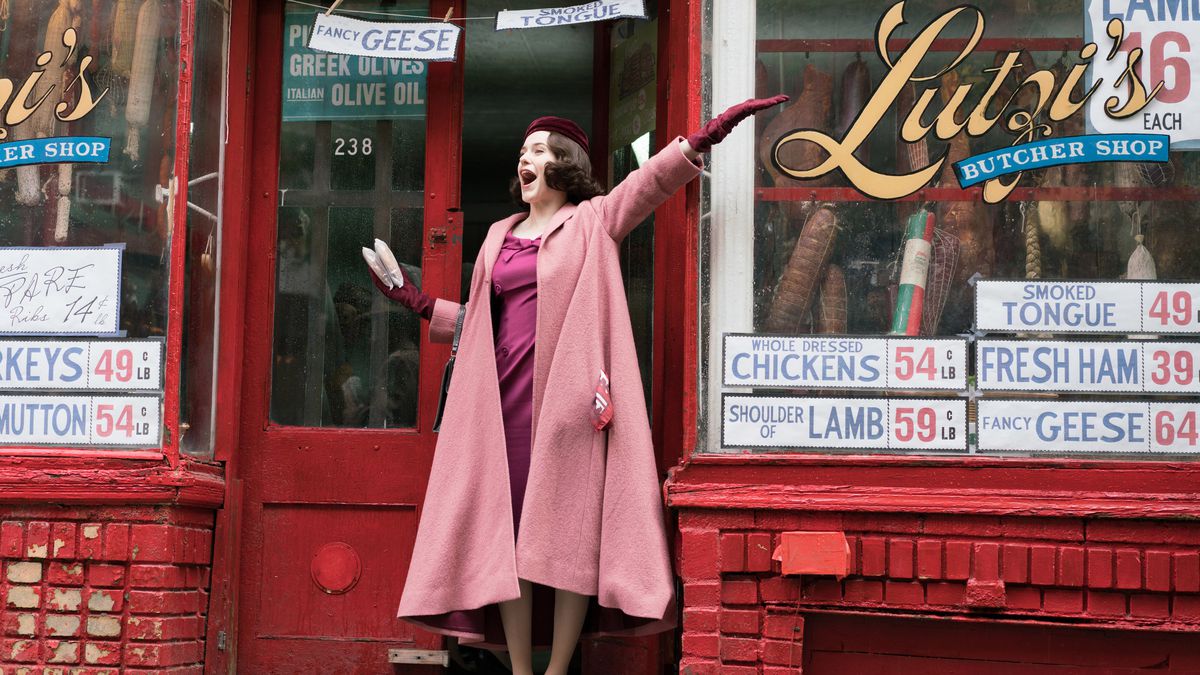 From Amazon: It's 1958 Manhattan and Miriam "Midge" Maisel has everything she's ever wanted – the perfect husband, kids, and Upper West Side apartment. But when her life suddenly takes a turn and Midge must start over, she discovers a previously unknown talent – one that will take her all the way from the comedy clubs of Greenwich Village to a spot on Johnny Carson's couch. From the creator of Gilmore Girls.
Release date: March 16, 2017
THE LEGEND OF MASTER LEGEND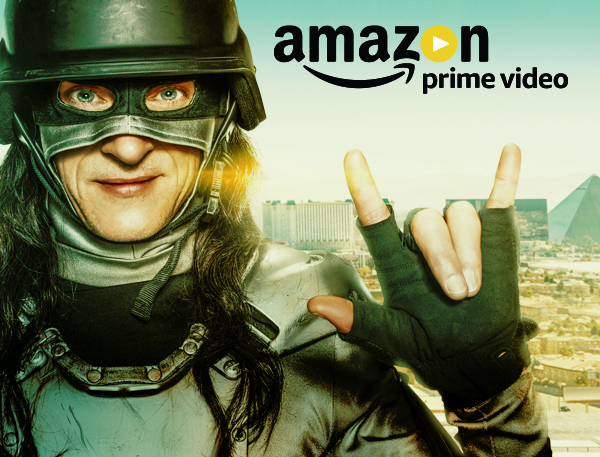 From Amazon: THE LEGEND OF MASTER LEGEND is a dark comedy about the life of Master Legend – a real life superhero whose mission is the security and safety of the people of Las Vegas. Master Legend juggles the demands of justice with the even more complicated demands of his real family, who don't see him as a hero at all.
Release date: March 16, 2017
THE NEW V.I.P.'S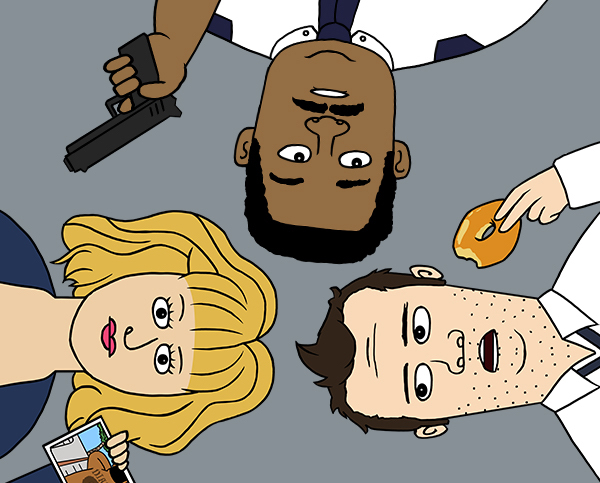 Amazon's first adult animated series is an office comedy about a bunch of f#ck ups. There aren't just penis jokes, there are actual penises. Nope, that's not a colloquialism for guys acting like dicks (although that happens too).
From Amazon: Four low level employees seize control of a major corporation after accidentally murdering the CEO.
Release date: March 16, 2017
BUDDING PROSPECTS
For some reason we keep thinking "grungy Entourage" and, yeah, that works. Plus, Joel David Moore is always hilariously annoyed with the plebs—let's all watch him roll his eyes while getting didactic…about growing cannabis AKA botanical science. Also, Will Sasso shenanigans!
From Amazon: In 1983, three hapless guys from San Francisco are lured from their sex and drugs lifestyle to the countryside to grow marijuana. They find themselves stuck in a run-down cabin in the middle of nowhere, with harsh and unfriendly growing conditions, nosy neighbors, dangerous locals, and menacing law enforcement.
Release date: March 16, 2017
—
Me and My Grandma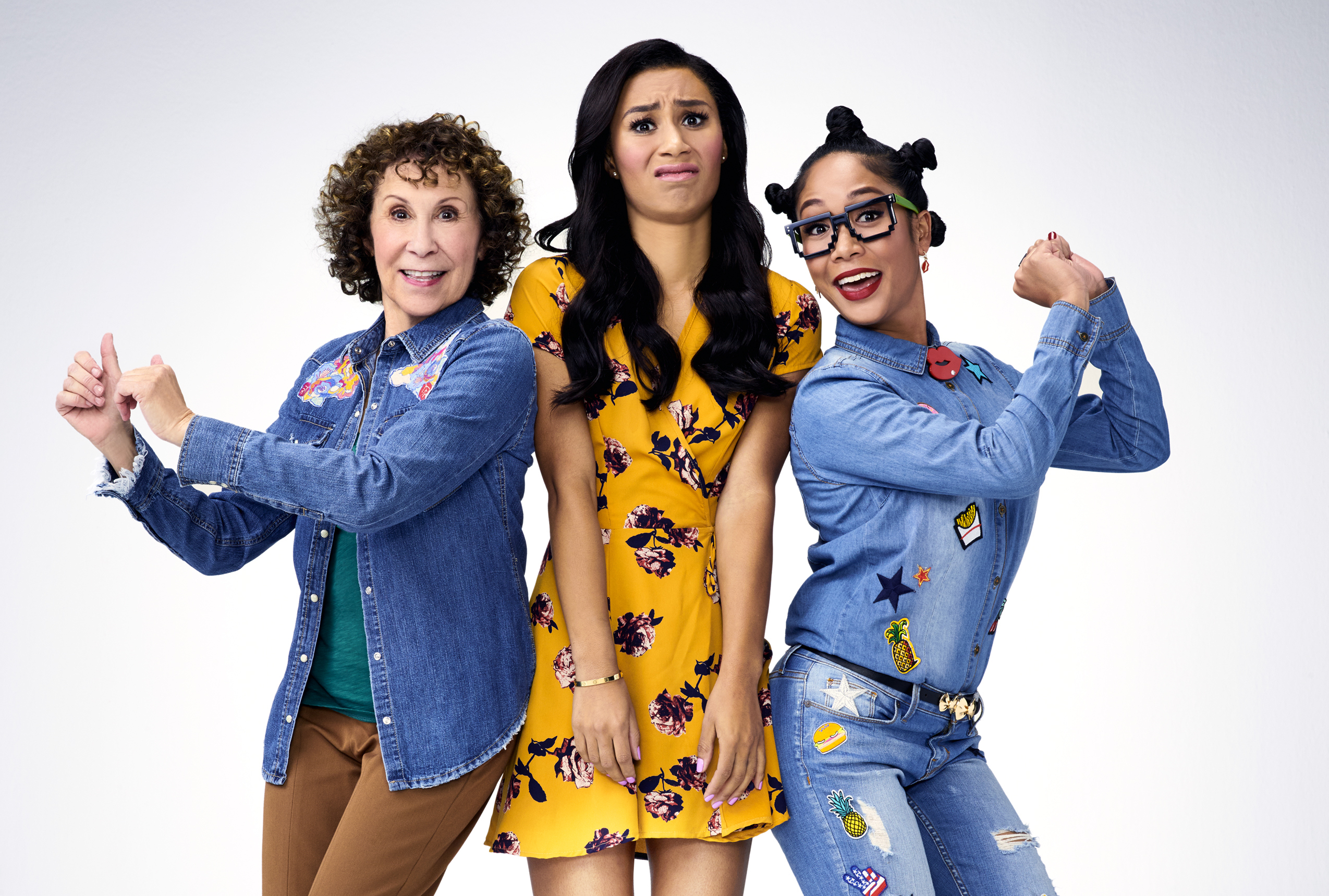 Rhea Perlman as the gran to an aspiring actress, who becomes her rival as they compete for jobs in Hollywood. Yup, they had us at Rhea Perlman and throwing "lamp shade".
Airs: Wed March 22  12am ET on YouTube Red
—
The Flash and Supergirl take on a "Duet"
Finally, we told you about the goodness of The Flash last week. This week is the musical episode featuring Glee alum Darren Criss. Yeah, we just clapped our hands and squealed too—no shame.
"Duet"
DARREN CRISS ("GLEE") GUEST STARS AS THE MUSIC MEISTER IN THE FLASH AND SUPERGIRL MUSICAL CROSSOVER – Barry (Grant Gustin) and team are surprised when Mon-El (guest star Chris Wood) and Hank Henshaw (guest star David Harewood) arrive on their Earth carrying a comatose Supergirl (guest star Melissa Benoist) who was whammied by the Music Meister (guest star Darren Criss). Unable to wake her up, they turn to Team Flash to save her. However, the Music Meister surprises The Flash and puts him in a similar coma, one that Team Flash can't cure. Kara and Barry wake up without their powers in an alternate reality where life is like a musical and the only way to escape is by following the script, complete with singing and dancing, to the end. Dermott Downs directed the episode with story by Greg Berlanti & Andrew Kreisberg and teleplay by Aaron Helbing & Todd Helbing (#317).
Airs: Tues March 21 at 8pm ET on The CW
Tags:
Amazon Pilots
,
Budding Prospects
,
Geek Girl Riot
,
GGR
,
Into the Badlands
,
LIFE
,
Me and My Grandma
,
Oasis
,
Samurai Jack
,
Supergirl
,
The Flash
,
The Good Fight
,
The Lgened of Master Legend
,
The Marvelous Mrs. Maisel
,
The New V.I.P.'s
,
Watch This Week