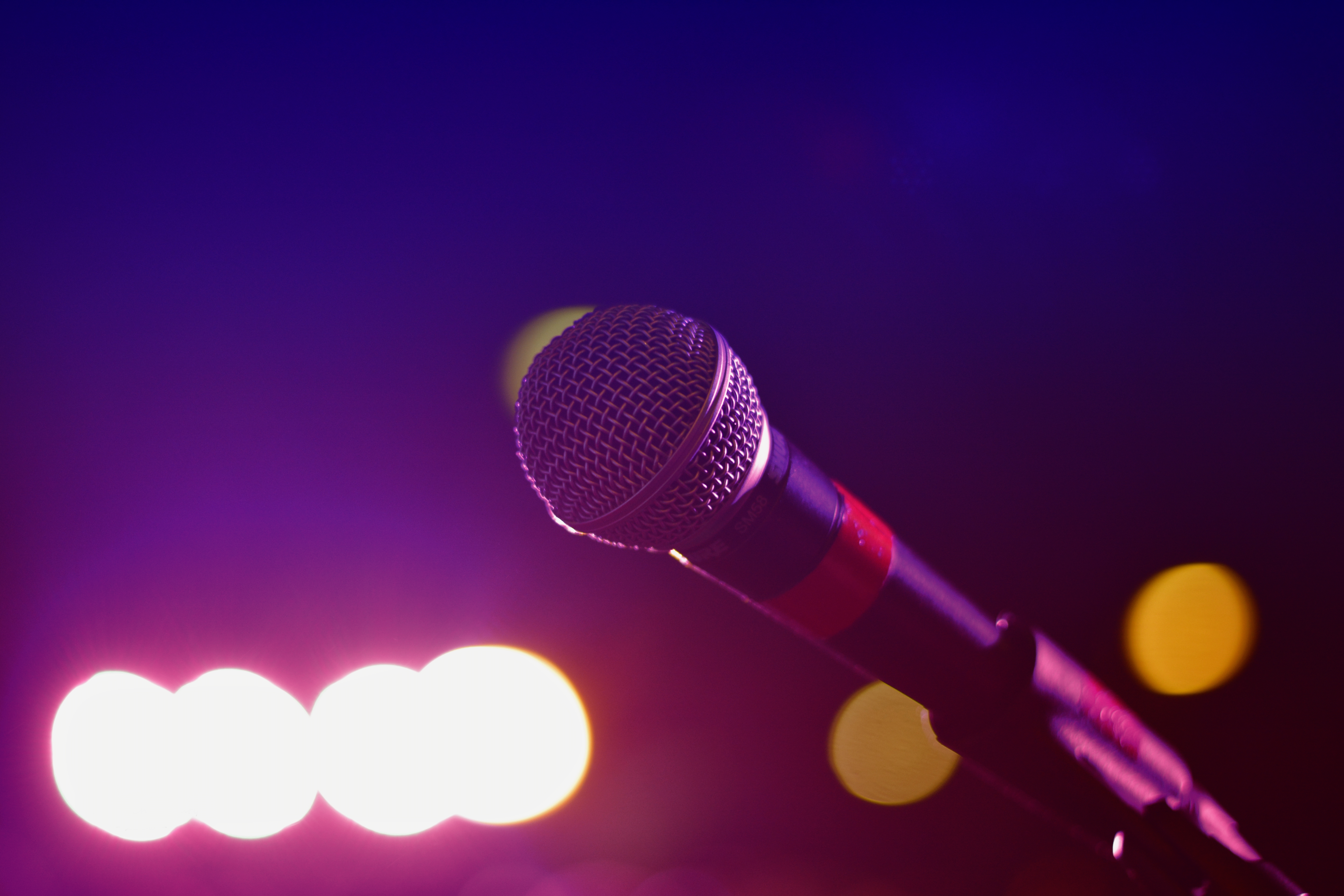 What better way to kick off a weekend than with new music? Fridays are always chock full of the latest songs and albums ready to be the soundtrack to everyone's antics, and here you'll find some of the week's standout releases. Whether you're ready to spin an anticipated song from a favorite artist or just taking a look at what's out there, there's a whole lot of tunes to dive right into. Who knows—maybe you'll find your next obsession.
Pink – "Beautiful Trauma"
Jack Antonoff is the new black, and the music industry just can't get enough of him. The Bleachers star lives a double life as a behind-the-scenes producer/co-writing guru lending a hand to some of the biggest acts around, and naturally, everyone wants a piece. Up next to bat is none other than Pink, who's hitting the ground running when it comes to her new Beautiful Trauma era. The title track, produced by Antonoff, is a blood-pumping pop number with Lorde-esque verses and a Taylor Swift-style chorus, but most importantly, Pink implants her DNA all over it to make it her own.
Demi Lovato – Tell Me You Love Me
Now six albums deep in her career, it feels like Demi Lovato has finally found a sound that suits her as an artist 100%. From top to bottom, Tell Me You Love Me is 12 tracks of pure pop euphoria, ranging from the soulful single "Sorry Not Sorry" to the melancholy Lil Wayne-featured "Trouble." Despite all of her success, Lovato has yet to secure a Grammy—but with Love Me dropping right before the deadline (September 30th), she just might get her first thanks to these tunes.
Hoodie Allen – The Hype
Hoodie Allen's been in the game long enough to know that hype is an essential part to an album cycle, so it's a good thing that there's a load of surrounding his record called The Hype. True to its name, it lives up to expectations. Lead single "Sushi" will shoot to the top of his most streamed Spotify songs, and the unlikeliest of collaborations in "All My Friends" featuring State Champs shows off his eclectic ear for crafting a song. After The Hype is through, Allen will only be generating more of it. [see my full review here]
Sleep On It – "Window"
"Window" is the latest ripper from Sleep On It's upcoming debut full-length, Overexposed. Much like the first track released, "Distant," "Window" follows in its footsteps as softer verses explode into an ear-shattering chorus, only to up the ante once the bridge hits. It's clearly a winning formula, and Sleep On It seem to be masters of it.
PRETTYMUCH – "Teacher"
To fill in the void left by One Direction's hiatus, music mogul Simon Cowell had to cook something up—PRETTYMUCH is the latest recipe. That's not to say they're One Direction 2.0—PRETTYMUCH seem to incorporate a little more of a hip-hop vibe than 1D, especially in their new single, "Teacher." If anything, it sounds like a male version of a Fifth Harmony song, which is as good in practice as it is on paper. With only two songs in the books, PRETTYMUCH haven't exactly found their identity, but they're off to a fun start.
Michael Jackson – Scream
There's another posthumous Michael Jackson LP out now, but don't scream in excitement just yet. Unlike his past two—Michael and Xscape—Scream doesn't really have anything new to it. Other than the mash-up "Blood on the Dance Floor X Dangerous (The White Panda Mash-Up)," the compilation just includes previously released tracks like his hits "Thriller" and "Dirty Diana." Still, who can complain about Jackson showing up in a new release section? Take a listen and relive the classics, and hopefully some "new" stuff will be unearthed from the vault soon.
Rozes – "Famous"
Even though Rozes may have risen through the ranks thanks to her megahit collaboration with The Chainsmokers, there's much more to this artist than just her skills on features—she can hold her own as the lead artist, too. While no EP or full-length just yet, the one-off tunes keep rolling: "Famous" is the latest trip down Rozes' ever-expansive pop soundscape, and it might be her best yet. A tropical-pop vibe rules the instrumentation, but the vocals are truly what will keep you coming back for more.
Miley Cyrus – Younger Now
The new-look Miley Cyrus is going back to basics with her new album, Younger Now, and it's being done in the sincerest of ways. Playing 2014's record Bangerz alongside this one is certainly jarring, but it makes appreciating this work that much easier. Younger is filled with country-tinged acoustic numbers that'll pull on the heartstrings and more livier cuts that'll have you amped much like Bangerz songs did. Everything has changed, but underneath it all, it's still the same old Miley.
J Balvin – "Mi Gente" (feat. Beyonce)
Now that the whirlwind of success from "Despacito" has (kind of) died down, reggaeton singer J Balvin is pulling out the big guns to see if he can do something even bigger. "Mi Gente" was originally released a couple of months ago, but this new remix has Beyonce featured—and it's for a great cause. According to her website, she'll be donating her proceeds from the song to Puerto Rico and other Caribbean islands affected by recent disasters. If all goes as planned with the song's performance on the charts, Bey will have some pretty massive royalty checks headed to people in need.
Other new releases:
Echosmith – Inside a Dream EP
LAYNE – Wednesday EP
Wolf Alice – Visions of a Life
Shania Twain – Now
Converge – "Reptilian"
Partynextdoor – Seven Days
Gwen Stefani – "Santa Baby"
Chris Young – "Hangin' On"
Why Don't We – Invitation
Tags:
Demi Lovato
,
Fresh Pressed
,
Hoodie Allen
,
J Balvin
,
Michael Jackson
,
Miley Cyrus
,
new music
,
New Music Friday
,
Pink
,
Prettymuch
,
Rozes
,
Sleep On It