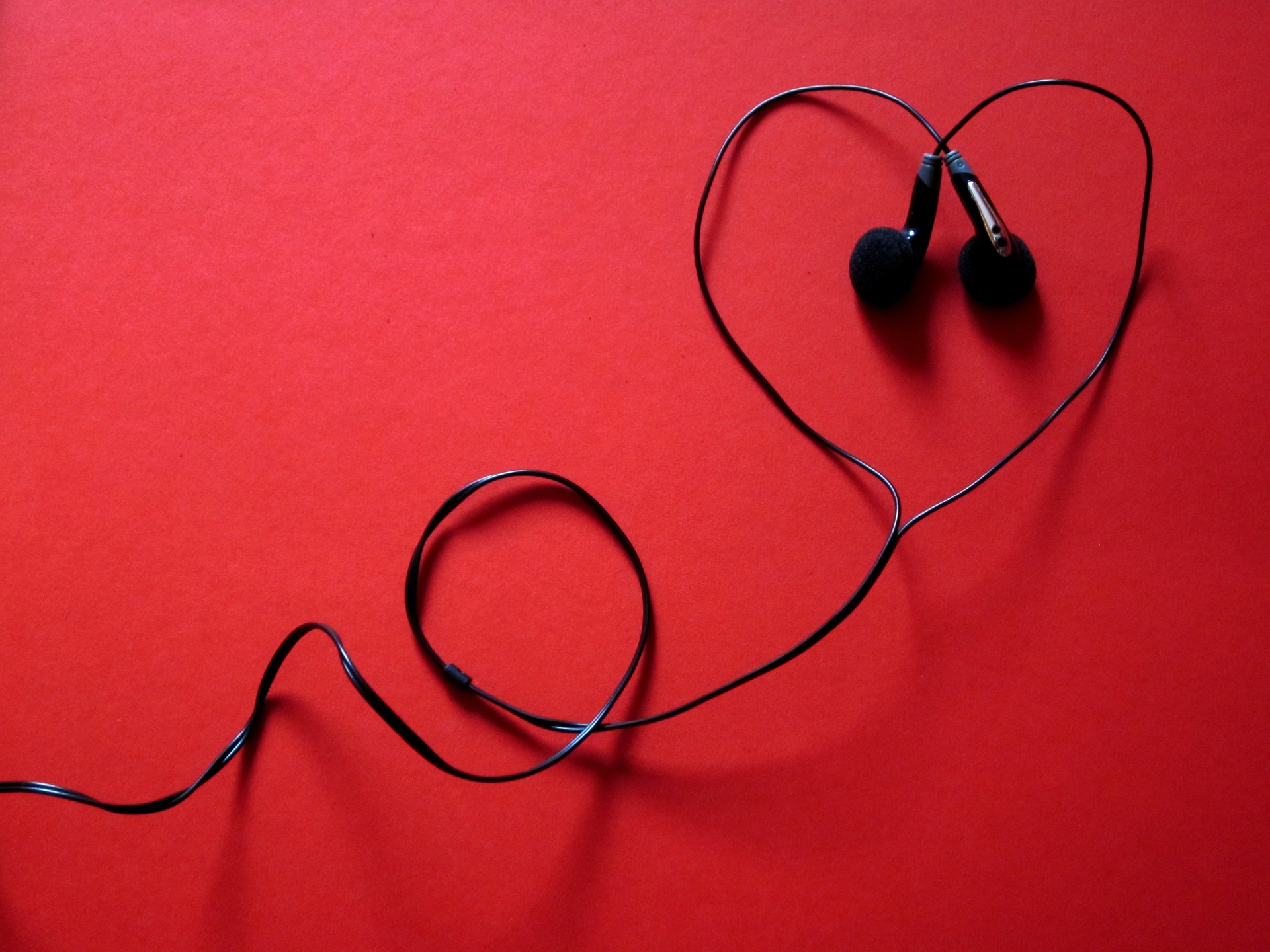 What better way to kick off a weekend than with new music? Fridays are always chock full of the latest songs and albums ready to be the soundtrack to everyone's antics, and here you'll find some of the week's standout releases. Whether you're ready to spin an anticipated song from a favorite artist or just taking a look at what's out there, there's a whole lot of tunes to dive right into. Who knows—maybe you'll find your next obsession.
Bohnes – "Six Feet Under"
Pop band The Cab are dead and buried, but frontman Alex DeLeon rises from the ashes under a new moniker—and he's ready to pick up right where he left off. Two years since his announcement of his solo project Bohnes, DeLeon unleashes a proper single titled "Six Feet Under" from his upcoming debut record. Despite the time away, his voice is still as recognizable as ever, as booming beats surround an unforgettable chorus.
CHVRCHES – "Call It Off"
On October 20th, indie pop juggernauts Tegan and Sara will be celebrating the tenth year anniversary of their iconic album, The Con—but it's coming with a twist. This anniversary album contains the record covered by other artists, boasting a line-up that features Sara Bareilles, Bleachers, Ryan Adams, and more. First up for our listening pleasure is the CHVRCHES version of "Call It Off," and it's a doozy. Turning a two minute acoustic number into a five minute ethereal experience, CHVRCHES is just the tip of the iceberg when it comes to the quality we'll likely be seeing from this covers album.
The Killers – Wonderful Wonderful
Brandon Flowers is a master of diversity, shifting from his 80's pop persona on his solo work, then channeling it seamlessly into another Killers record—all while making sure he keeps The Killers sounding fresh. Their new album, Wonderful Wonderful, taps into plenty musical eras—like the David Bowie-styled "The Man"—but what's important is that The Killers' identity still remains in tact.
Circa Survive – The Amulet
The Amulet is another milestone in Circa Survive's storied career. As their sixth full-length, the band's soundscape has evolved to unprecedented levels, undoubtedly making them one of the more intriguing bands around. With the haunting "Flesh and Bone" coupled with tracks that reach breakneck speeds ("Tunnel Vision"), The Amulet is packed with innovation from start to finish.
Macklemore – Gemini
It took some getting used to, but it's easier now to see Macklemore being billed as a solo artist without his Ryan Lewis counterpart (this is mostly because the material Macklemore's released alone has been some of the best stuff of his career). Now, his new solo album, Gemini, is out, packed with outrageously fun beats, hooks, and as always, honest lyrics. There's a track for any mood, like "Marmalade" for the party-goer in you, or "Good Old Days" when you want to feel a little emotional.
The Wonder Years – Burst & Decay
A precursor to their next full-length, The Wonder Years present a release for the fans with their new EP, Burst & Decay. While it doesn't contain any new music, it's a well-done acoustic compilation that includes some of the biggest highlights of their catalog. These new renditions come with beautiful twists, like the strings and keys found in "You In January."
The Movielife – Cities in Search of a Heart
It's not an easy task to be a highly influential pop-punk band, take a break for 14 years, then reunite and capture the same effect you did way back when, but if anyone could do it, it's The Movielife. Spoken in the same breath as Midtown, Saves The Day, Glassjaw and more, The Movielife were the real deal, and thankfully, they decided to dust off the recording equipment to make another LP. Titled Cities in Search of a Heart, the aggressive "You're the Cure" and melodic "Lake Superior" show how their brand of pop-punk sounds anything but old school.
Miley Cyrus – "Week Without You"
Another promo track from Younger Now, another song that sounds completely out of left field: It's just par for the course now for the reinvented Miley Cyrus. Of course, this isn't a bad thing, as her new music shows an incredible growth in maturity and songwriting. "Week Without You" is a simplistic sing-along giving off heavy Beach Boys vibes, but she never once sounds out of place—every route she's gone on in songs from her new record she's completely made her own, and that's why Younger Now is so anticipated.
BTS – Love Yourself: Her
These k-pop giants never know how to take a break, but it's not like fans are complaining. After nabbing a Billboard Music Awards honor back in May, the boys in BTS are heading full force into the U.S. market yet again with a new EP, Love Yourself: Her. Eight songs in length (plus an appropriate soundbite of their Billboard acceptance speech), the band seem to improve with every new release they deliver, and this one's no exception. Backed by the lead single "DNA," this collection is as repeat worthy as any pop you'll come across.
Hoodie Allen – "Ain't Ready"
Hoodie Allen is certainly living up to the hype, which makes the title of his upcoming album all the more fitting. Not a whole lot of time has passed since the hip-hop star dropped the acclaimed Happy Camper, but what he's got in store with The Hype is loaded with flare and personality. Following the radio-friendly single "Sushi," the new cut "Ain't Ready" shows something more creative, mixing spitfire verses with a soulful singing chorus.
(Come back next Fri 9/29 @ 7pm ET to hear Hoodie himself tell us all about 'The Hype')
Other new releases:
Lights – Skin&Earth (our review)
Sleeping With Sirens – Gossip
(hear their Listening Party live on ido.bi/player tonight)
Enter Shikari – The Spark (our review)
Walk the Moon – "One Foot"
Counterparts – You're Not You Anymore
The Neighbourhood – Hard EP
Demi Lovato – "Sexy Dirty Love"
Wu-Tang Clan – "Lesson Learn'd"
Fergie – Double Dutchess
Emeli Sandé – "Starlight"
Jhene Aiko – Trip
Tags:
Bohnes
,
BTS
,
CHVRCHES
,
Circa Survive
,
Fresh Pressed
,
Hoodie Allen
,
Macklemore
,
Miley Cyrus
,
new music
,
New Music Friday
,
The Killers
,
The Movielife
,
The Wonder Years
,
TWY