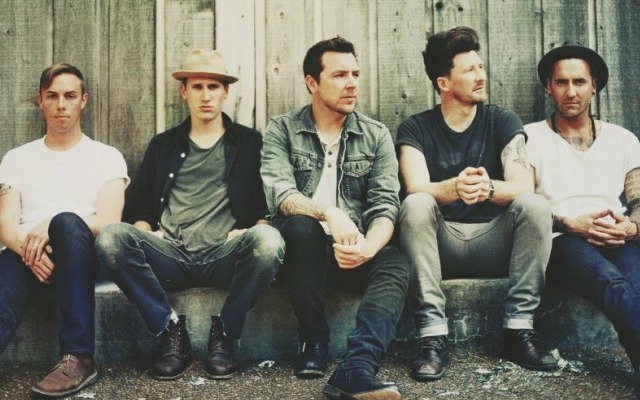 Our week of Warped idobi Radio pre-interviews kicks off on Monday with interviews from ACIDIC, Anberlin, I Fight Dragons and Nick Santino!
Interview: ACIDIC
Listen in as  Fish of Gone Fishkin chats with ACIDIC about all things Warped Tour, from Kevin Lyman to growing up around Warped  to 124 degree show dates. You can catch ACIDIC on the tour from June 13 to June 22nd.
Interview: Anberlin
Gunz's good friend Stephen from Anberlin – one of the hardest working, and hardest rocking bands in this "scene" – called into The Gunz Show recently. Throughout 2014 the admirable band will be continuing to inspire as they know how to by releasing what is arguably their best album yet and appearing on this year's Warped tour, all before their farewell tour this fall.
Interview: I Fight Dragons
If you've ever wondered about I Fight Dragon's experience on their first year of Warped tour in 2013 or how moving to a bus leads to free time, look no further than Eddie from EJC's interview with the band. Other topics of interest include their plans for a new release and golf visors. Check out I Fight Dragons on the Vans Warped Tour all summer!
Interview: Nick Santino
Gunz of The Gunz Show welcomes Nick Santino to Warped idobi Radio with an interview covering all aspects of his new album, Big Skies. Listen in to hear where the last A Rocket To The Moon album and Big Skies differ, and learn how many instruments  Santino's credited with on the album. The former A Rocket To The Moon frontman will be playing every date of the Vans Warped Tour, so make sure you check out his set when the tour rolls into your town!
Playlist
The Story So Far – Empty Space
Echosmith – Cool Kids
Issues – Stingray Affliction
Neck Deep – Staircase Wit
Of Mice & Men – Would You Still Be There
Anberlin – Readyfuels
The Summer Set – Fuck U Over
All Time Low – A Love Like War
Front Porch Step – Drown
The Maine – Ugly On The Inside
Real Friends – Loose Ends
Mayday Parade – Miserable At Best
Courage My Love – Bridges
Tags:
ACIDIC
,
Anberlin
,
i fight dragons
,
Nick Santino