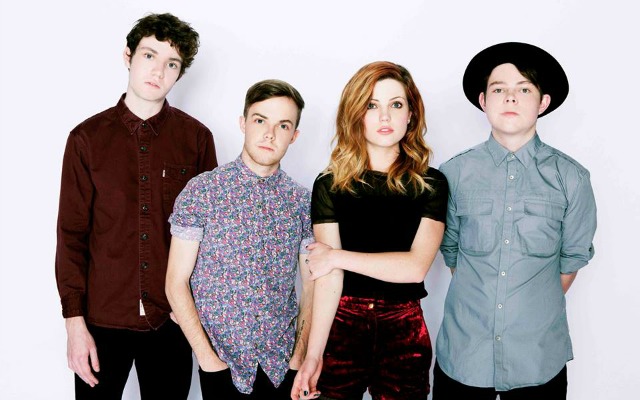 The second day of Warped idobi Radio pre-interview week features interviews with American Pinup, Echosmith, WAX and I The Mighty.
American Pinup
Eddie from EJC gets Lauren West from American Pinup on the line to discuss Warped Tour nerves and what "DIY" means to her. American Pinup's rare acoustic shows make their way into the conversation, along with the difference between a festival and regular show. Give the interview a listen, then catch the band on the Vans Warped Tour from July 15th to July 24th!

Echosmith
Echosmith swings by The Gunz Show studios to chat with Gunz about their upcoming acoustic EP, and the crazy ride they've been on to get to where they are today. From being the new kids on the scene to getting asked to do Warped Tour for the second time in a row, recap how far the band have come in the past year. Echosmith will be on the Vans Warped Tour all summer long.

WAX
Wax calls in to talk with Fish of Gone Fishkin about memories from his Warped Tour past and the differences between the US and European Warped treks. They also take some time to discuss tour-mates Bad Rabbits. Check it out, then catch Wax on the Beatport Stage all summer!

I The Mighty
Gone Fishkin's Fish brings I The Mighty in on the Warped idobi Radio fun with an interview filled with talk about the band's initial Warped Tour trek, happening this summer. They discuss everything from watching The Matches and Thrice play on past Warped stages to the magical word while on tour… "showers". I The Mighty will be on the Vans Warped Tour from July 12th to August 3rd!

Playlist
The Maine – Love & Drugs
This Wild Life – Roots & Branches
All Time Low – Coffee Shop Soundtrack
Allison Weiss – Hole IN Your Heard
Elder Brother – Pennsylvania
Mixtapes – Mt. Hope
I The Mighty – Cutting Room Floor
Yellowcard – Always Summer
I The Mighty – Speak To Me
SECRETS – Ready For Repair
Breathe Carolina – Blackout
A Skylit Drive – I, Enemy
Real Friends – Anchor Down (Acoustic)
Tags:
American Pinup
,
Echosmith
,
I The Mighty
,
Wax