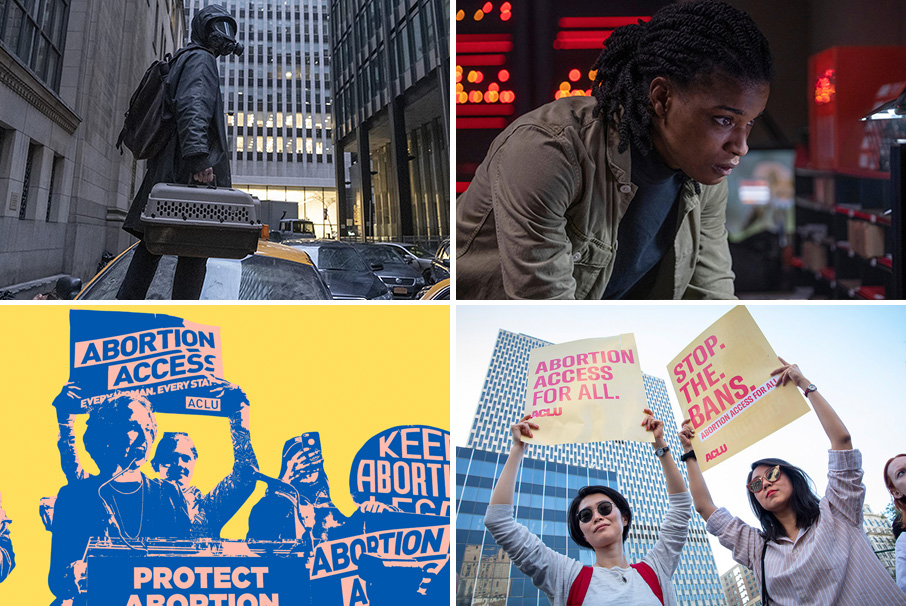 Top row: Y: The Last Man (photos: Rafy Winterfeld/FX) // Bottom row: Abortion protests (photos via 

ACLU

)
On the latest Geek Girl Riot we get into the new Y: The Last Man series, before sharing personal stories about some of the issues facing women right now—and why we have to keep fighting.
Y: The Last Man
After an apocalyptic catastrophe that kills everyone with a Y chromosome, there is only one cisgender man remaining and the survivors are left to rebuild the world. Y: The Last Man is based on the beloved Vertigo comic book series by Brian K. Vaughan and Pia Guerra. Sherin and Renee give a spoiler free preview of the FX on Hulu adaptation, which you can begin watching now. They get into the highs, the problems, the characters, and how the series tackles some pretty serious themes.
Why Women Have to Fight
The Texas Heartbeat Act has been on all our minds lately, which led our Rioters to get together to discuss just some of the issues women have been facing lately (and throughout history). Sherin, Renee, Day, and Kat share stories of the times they've had to fight for themselves and for women—in the healthcare system, in storytelling, in raising girls in today's world, and beyond. This is a deep and personal conversation that is primed to get you riled up and ready to push for change—because too many of us have similar experiences. 
Content warning: Before you listen to this episode, we want to share content warnings for sexual trauma, incest, and miscarriage. Please take good care of your mental health if you choose to proceed.
Firstleaf: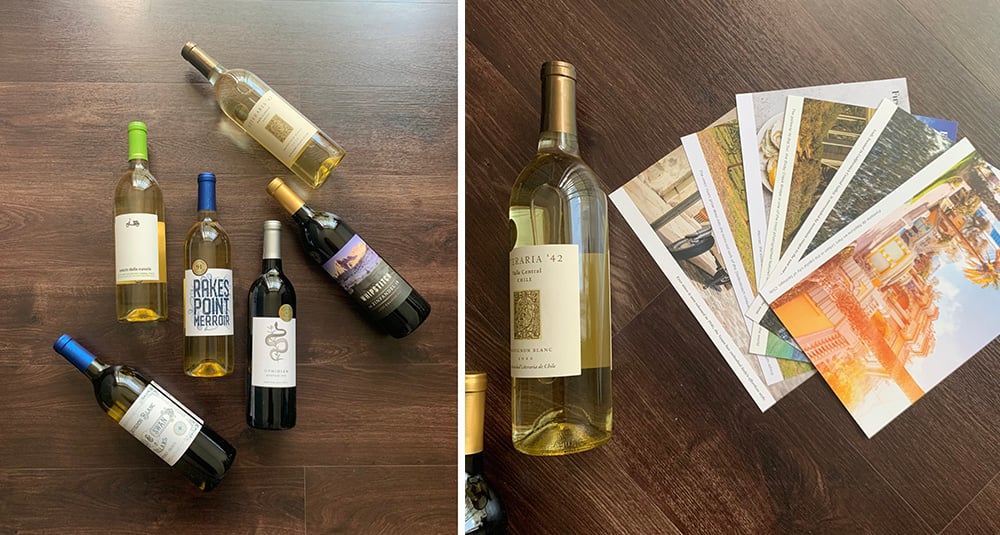 Summer may be over but that means it's time to drink wine by the fireside! We've teamed up with Firstleaf to help you toast to the new season with a special deal. Their wine club curates and ships boxes of wine that are tailored to you thanks to a handy quiz. Get fruity faves or try some new recommendations from renowned winemakers all over the world! Save time, money, and stress with Firstleaf, the wine club designed with you in mind! Join today and you'll get 6 bottles of wine for $29.95 and free shipping! Just go to tryfirstleaf.com/ggriot.
—
TomboyX: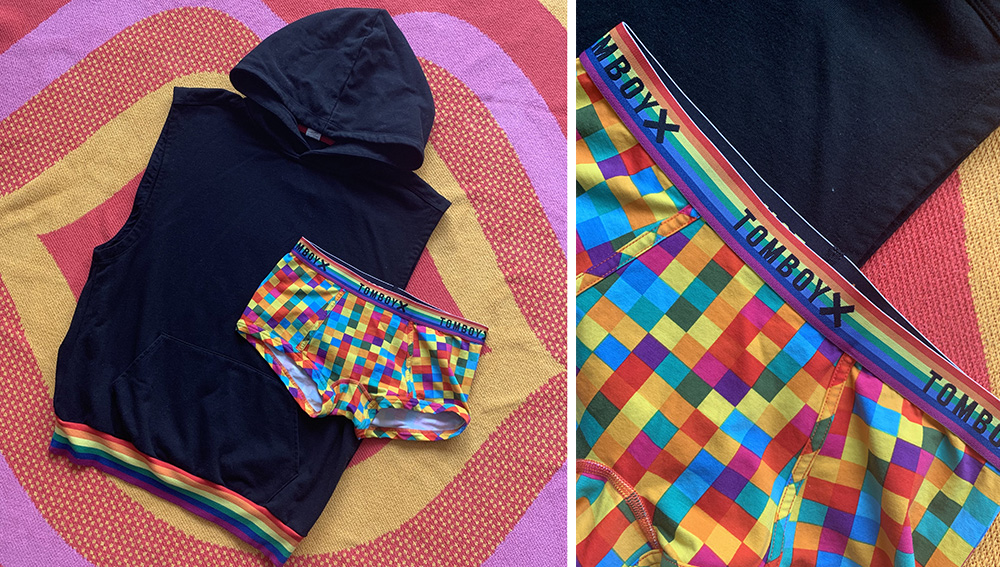 We want you to feel comfortable and to look your most fabulous self, which is why we've teamed up with TomboyX! They make underwear for all bodies, all genders, and all sizes—filled with awesome colors, patterns, and fits that'll get you styling everyday. From boxer briefs to bikinis, boy shorts to bras, every pair of TomboyX is gonna leave you feeling like a superhero. Discover your inner-Tom Boy with our special discount: Go to TomboyX.com and enter code GGRIOT to get an extra 20% off.
Tune in to Geek Girl Riot on idobi Radio every Tuesday at 11pm ET / 8pm PT for your dose of late-night geekery. 'Til next time, see a list of everything our Rioters talked about below:
LINKS:
 – Y: The Last Man (read Sherin's review)
 – Y: The Last Man – Brian K. Vaughan, Pia Guerra 
 – The Walking Dead
 – Sweet Tooth
 – 'Texas lawmakers' novel approach to skirting Roe v. Wade leaves abortion rights advocates without a legal playbook' – The Texas Tribune
 – 'Womens' pain not taken as seriously as mens' pain' – Science Daily
 – Lost in Space
 – Hidden Figures
 – The Handmaid's Tale
Podcast: Play in new window | Download