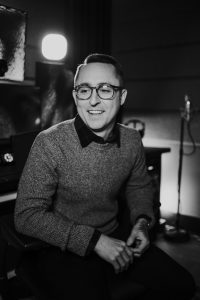 You'll be familiar with my guest from the rock band Yellowcard, but William Ryan Key is so much more than just one thing. He's about to release his third EP; he is a co-host of a successful Star Wars podcast and is even in the midst of a house renovation. I was able to chat with Ryan about his new EP, Everything Except Desire, out this Friday, February 11, what he's learned from various degrees of success over the years, and so much more. I hope you enjoy this and will check out his new EP. 
This episode is brought to you by; 
Bombas' mission is simple: make the most comfortable clothes ever, and match every item sold with an equal item donated. So, when you buy Bombas, you are also giving to someone you're in need. Visit Bombas.com/scoggs and get twenty percent off any purchase.
Please don't be shy, email me! [email protected] with any advice, questions, or topics. If you like the show, please rate, subscribe & share with a friend. 
Talk soon! 
<3Sara 
Stay connected
@williamryankey
@SaraScoggs
@lets_talk_soonL
Theme song produced by Shelby Merry
Podcast: Play in new window | Download