Photos courtesy of Marvel Studios 

© Marvel Studios 2021
WandaVision, Wa-WandaVision! The latest Geek Girl Riot gets into the Disney+ series for a spoiler-filled celebration. It might've been Agatha All Along, but GGR is really doing the most.
And We've Said Goodbye
The finale of WandaVision has got everybody talkin' and our Rioters are here to share their feels, theories, and hot takes. Our all new team of Avengers includes: Sherin Nicole, Alice Meichi-Li, Julian Lytle, Drew Bittner, and Devon Sanders—and their first impressions are gonna hit like a one-two punch. They wrap-up the season of WandaVision, the highs and lows, and ask: Who is the real villain?
McGuffins and Clues to Nowhere
The MCU is known for throwing in Easter eggs, fan service, and red herrings. Devon introduces us to his term "Feige-itis" (it's a thing) before the group gets into Marvel's habit  of indulging in trolling every once in a while (or a lot). They point out some of their top references and break down what it means for the MCU.
Unanswered Questions and Where it All Leads in the MCU
Like any comic book fan, our newest team of Avengers have some theories. They ask all the right questions and share their favorite guesses for what comes next, pooling their collective (and impressive) knowledge of Marvel comics to get you hyped for the next chapter. The most pressing question on our minds is if there are any plans for Quicksilver (if there aren't, our Rioters have a few top-notch ideas).
WandaVision Family Values – Extra Innings Post Show Show
But wait! There's more! The Hex is so big and twisty, we have a whole lot that couldn't fit into our original airing—but lucky for you, you can catch it on the podcast below! On our post game show we go into comics, movie, and TV geekiness full throttle: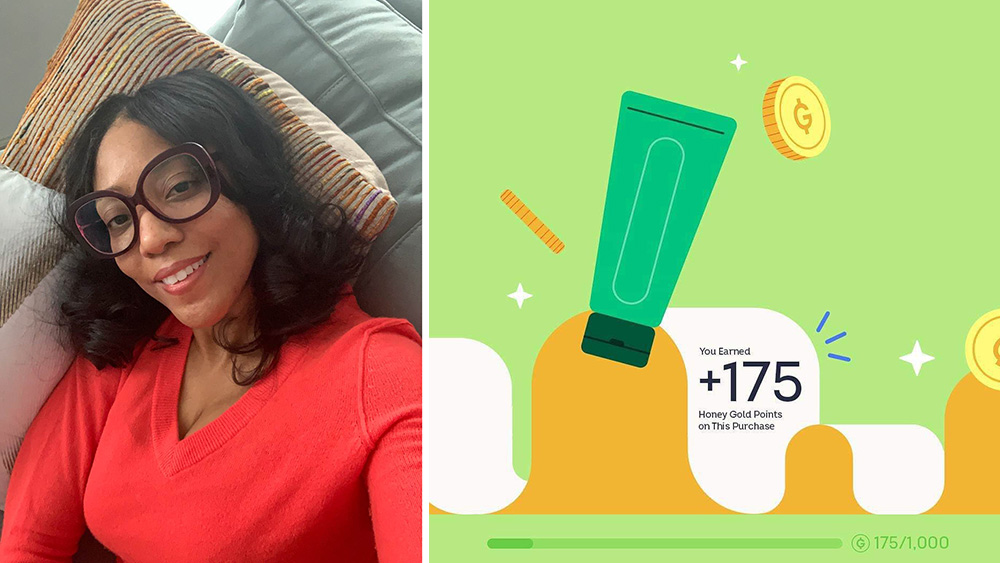 Left: Sherin serving looks with her new glasses bought using Honey discount // Right: Honey (via Instagram)

SPOILER ALERT: There are spoilers abound for the whole season of WandaVision— so only hit play once you've watched it.
Online shopping is great; getting discounts is even better. And Honey is the FREE browser extension that will save you cash! It searches the web for the best promo codes to apply to your cart—you just have to install it and start saving! If you don't already have Honey, you could be straight up missing out on free savings. It's literally FREE and installs in a few seconds. And by getting it, you'll be doing yourself a solid and supporting this podcast. Get Honey for FREE at joinhoney.com/RIOT.
Tune in to Geek Girl Riot on idobi Radio every Tuesday at 11pm ET / 8pm PT for your dose of late-night geekery from our team of rioters. 'Til next time, see a list of everything our Rioters talked about below:
LINKS and TOPICS:
 – WandaVision
 – Avengers: Age of Ultron
 – X-Men
 – Loki
 – Doctor Strange and the Multiverse of Madness
 – Avengers: Infinity War
 – Spider-Man: Far From Home
 –  Avengers, Issue #6 (2016) – written by Mark Waid, illustrated by Mike Del Mundo
 – Captain Marvel 2
 – Miss Marvel
 – Black Widow
 – Ant-Man
 – Hellboy
 – Spider-Man 3
 – Lovecraft Country
 – The Falcon and the Winter Soldier
 – Secret Invasion
 – Hawkeye
 – Moon Knight
 – Shang-Chi 
 – Eternals
 – Strange Tales 
 – X-Files
 – She-Hulk
On our post game show we go into comics, movie, and TV geekiness full throttle:
– more WandaVision
 – Fast & Furious franchise
 – Luke Cage
 – Krypton
 – MCU
– X-Men
– The Spiderman "Home" movies
– Captain Marvel who's who
– Combining the X-Men into the MCU
 – Deadpool the Nexus Being
– Where is Storm?
– Titans
– Black Panther 2 – possible Storm sighting??
– Does Marvel do it better?
– Watchmen (TV)
– Has the Berlanti-verse run out of steam?
– Constantine recasting
Podcast: Play in new window | Download