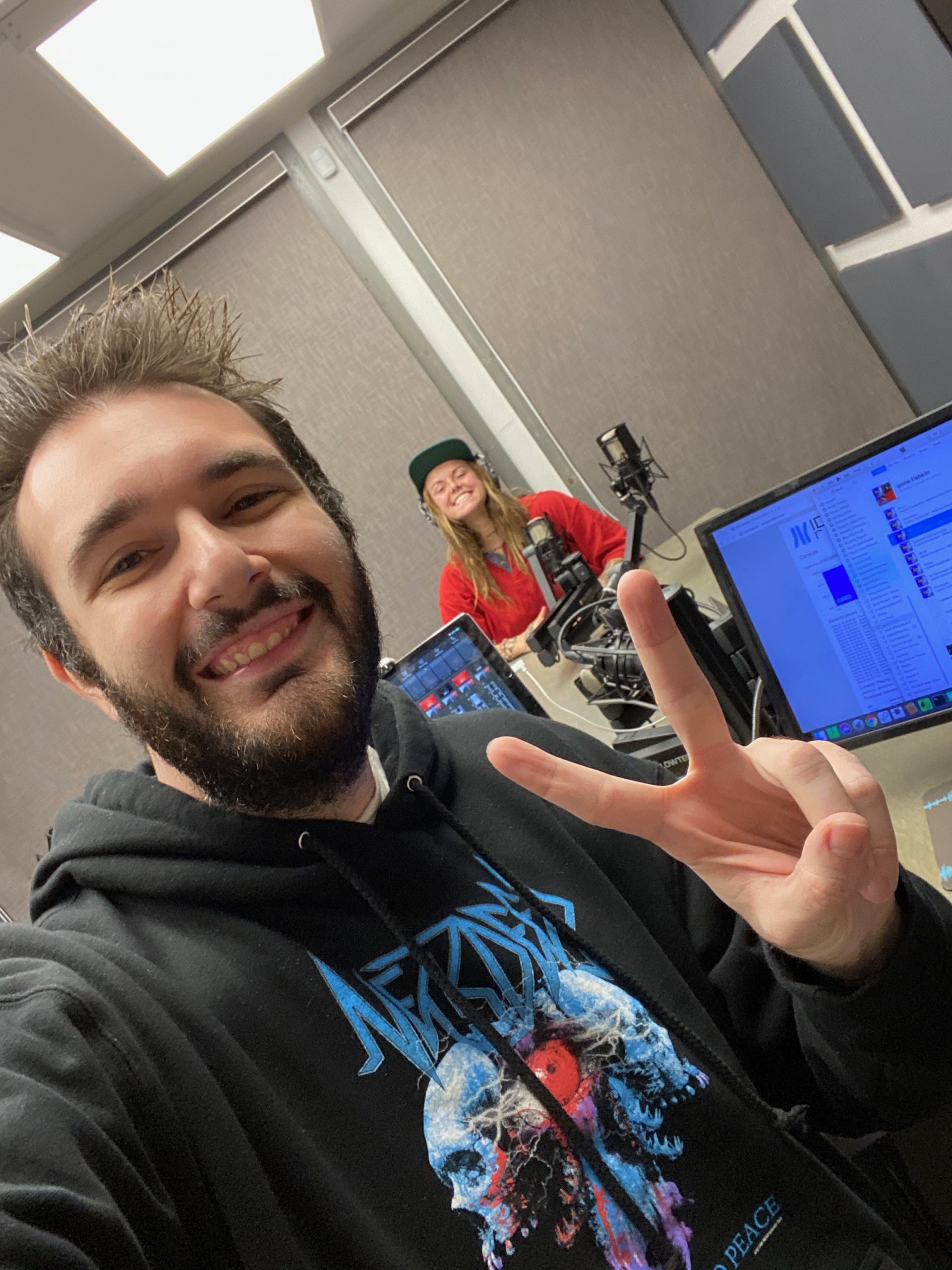 LAUREN SANDERSON'S DEBUT ALBUM MIDWEST KIDS CAN MAKE IT BIG IS OUT NOW SO SHE CAME AND CO-HOSTED! sorry I'm excited. Violent Joy called in and Seb from Simple Plan and  Man Of The Hour popped in! AND HOW CAN I FORGET, ALL OF Y'ALL CALLED IN TOO!
Lauren's debut album MIDWEST KIDS CAN MAKE IT BIG is officially out and I'm more than stoked she came by to co-host. We recently had her in to perform a few songs you can check out here! Lauren's about to have a big year so start learning all the words to her debut album now cause she spilled some info on when/where she's touring very soon. Also we opened to phone lines so you guys could call in and talk with her so listen to yourselves on the radio!
Violent Joy dropped their Self Titled debut EP today and it's amazing. Ryan and Brian are 2 of my favorite musicians for the last 14 years and we talk about literally everything Violent Joy has going on right now. You need to hear this EP, it's so good and i can't stress that enough. After hearing a handful of different projects from the guys, this is by far my favorite release they've put out. Also they hint at some Envy On The Coast news which I can't wait to find out more about.
Podcast: Play in new window | Download