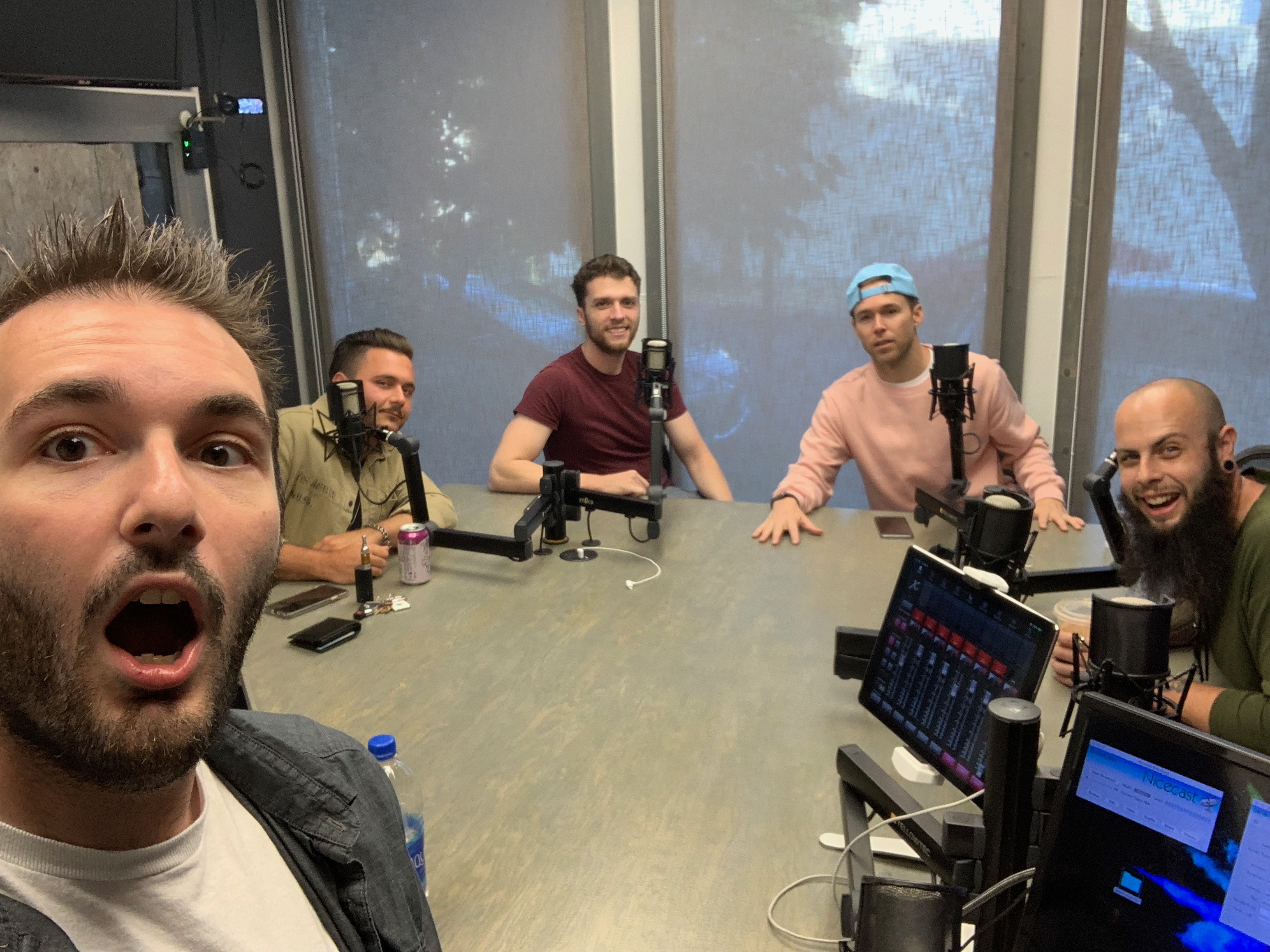 Rockwall came in to co-host, Violent Joy  called in and I talked about my summer of weddings!
Rockwall is made up of some new friends and old friends and with 2 singles out I had to have them come by the studio. The guys are playing their 2nd show ever on September 15th at Whiskey A Go Go so you best go see them if you're in the LA area. I'm really stoked to hear more from the band and I think we literally talked about everything and premiered their cover of "XO Tour Llif3" – Lil Uzi Vert!
Violent Joy has familiar voices and I am in love with their 2 songs out right now. Ryan and Brian called in to talk about literally everything about their newest project. Find out what's going on, why they're so damn good and what the future may have in store for them!
Podcast: Play in new window | Download