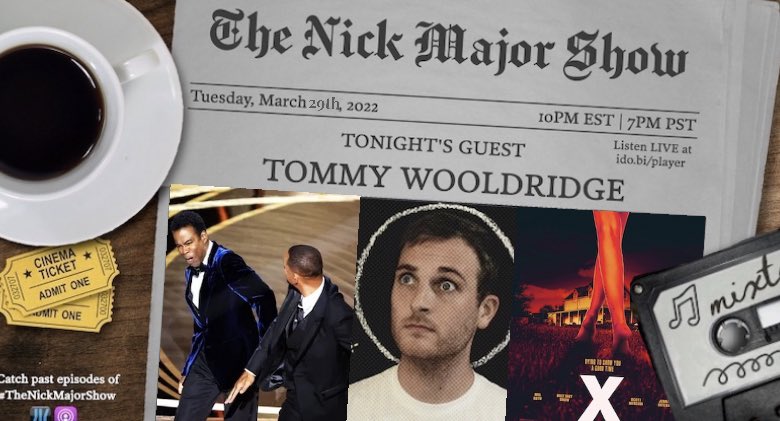 Nick Major is joined by filmmaker & coworker Tommy Wooldridge give their thoughts on the new A24 thriller/horror film 'X' + the moment everyone cant's stop talking about from the Oscars that had Will Smith slapping comedian Chris Rock across the face.
This episode is brought to you by ExpressVPN!
Protect your phone, computer and smart TV with ExpressVPN and stop your internet provider from tracking your online searches and selling your data (clearing your browsing history or using incognito mode does NOT protect you from this!).
With the press of a button, ExpressVPN safely and securely reroutes your internet connection through their servers, preventing your ISP revealing the sites you visit all while using their secure encryption on 100% of your data.
Keep you information PRIVATE with ExpressVPN and head to ExpressVPN.com/MAJOR for more info. and get an extra 3 months FREE on a one-year package.
Podcast: Play in new window | Download