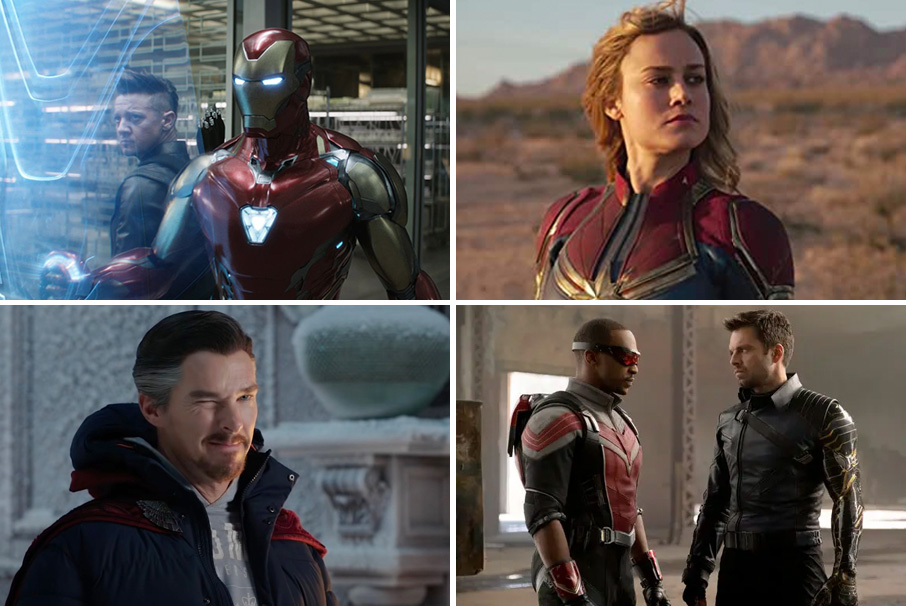 CW from top left: Hawkeye and Iron Man in Avengers: Endgame (photo: Marvel Studios) // Captain Marvel 
(photo via

 IMDb

) // The Falcon & The Winter Soldier (photo: Chuck Zlotnick/Marvel Studios) // Doctor 
Strange (photo via Marvel Studios)
Geek Girl Riot is teaming up once again with Fantastic Forum for an episode all about the recent Marvel lawsuits and artists vs. copyright laws.
Those Marvel Lawsuits
FF host Ulysses E. Campbell kicks off the show with some entertainment news, before diving deeper into the recent lawsuits from Disney aiming to block comic book creators and their heirs from taking control of copyrights to some major Marvel superheroes. Copyright and trademark laws sound like things only lawyers talk about in stuffy offices—but they make the whole entertainment industry (and beyond) go round. Ulysses, Sherin Nicole, Julian Lytle, Drew Bittner, and Roberto Ortiz talk about the recent lawsuits and what they mean for the future of creators. 
Copyright vs. Trademarks
Copyright and trademark laws are more important than you might think—especially when you consider that many of our most beloved superheroes were created back in the 60s and 70s when things were a lot more handshakes & messy mistakes. Our hosts share the arguments both sides are making and get into the nitty gritty details. That leads them to a conversation about copyright vs. trademark and what happens when they bump heads.
Protect Your Intellectual Property
Of course, the FF team can't talk about these pre-emptive Disney lawsuits without acknowledging that entertainment giants have been suing smaller companies out of business for decades. The hosts also share some advice for all you artists on how to protect your work—so you'd better listen in and start taking notes!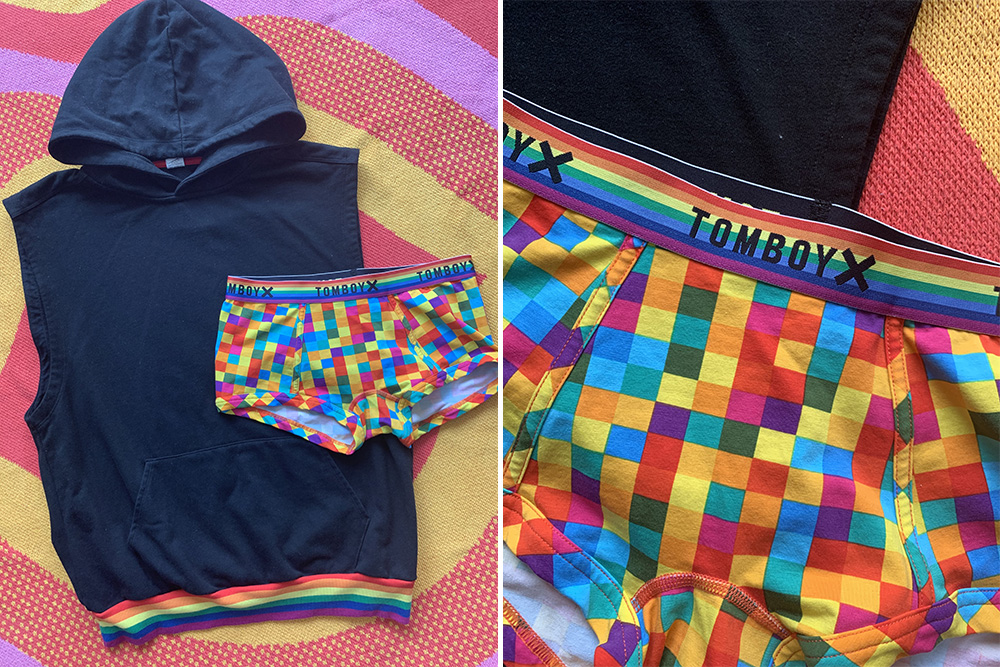 TomboyX (keep scrolling for a sweet deal!)
Life's too short not to feel fabulous (and comfy!), which is why we're teaming up with TomboyX to bring you a sweet deal on some cute underwear! From boxer briefs to bikinis, boy shorts to bras, TomboyX has the fit for you wherever you fall on the size, shape or THIS IS ME spectrum. And with their Love at First Wear Guarantee, you can order risk free while you find your perfect fit! Discover your inner-Tom Boy today: Go to tomboyx.com and enter code GGRIOT to get an extra 20% off. Restrictions apply, see site for details.
Tune in to Geek Girl Riot on idobi Radio every Tuesday at 11pm ET / 8pm PT for your dose of late-night geekery. 'Til next time, see a list of everything our Rioters talked about below:
LINKS:
 – Aquaman
 – Brenda Starr, Reporter
 – Black Widow
 – Superman
 – Green Arrow
 – Doctor Strange
 – The Little Mermaid
 – Spider-Man
 – Iron Man
 – Deadpool
 – She-Hulk
 – Constantine
 – The Falcon and The Winter Soldier
 – Superboy
 – Supergirl
 – Batman
 – Batwoman
 – Batgirl
 – Captain America
 – Captain Marvel
 – Shazam
 – The Power of Shazam!
 – Winnie the Pooh
 – The Circular 40 from the copyright office
 – DuckTales
 – Parasite
Podcast: Play in new window | Download