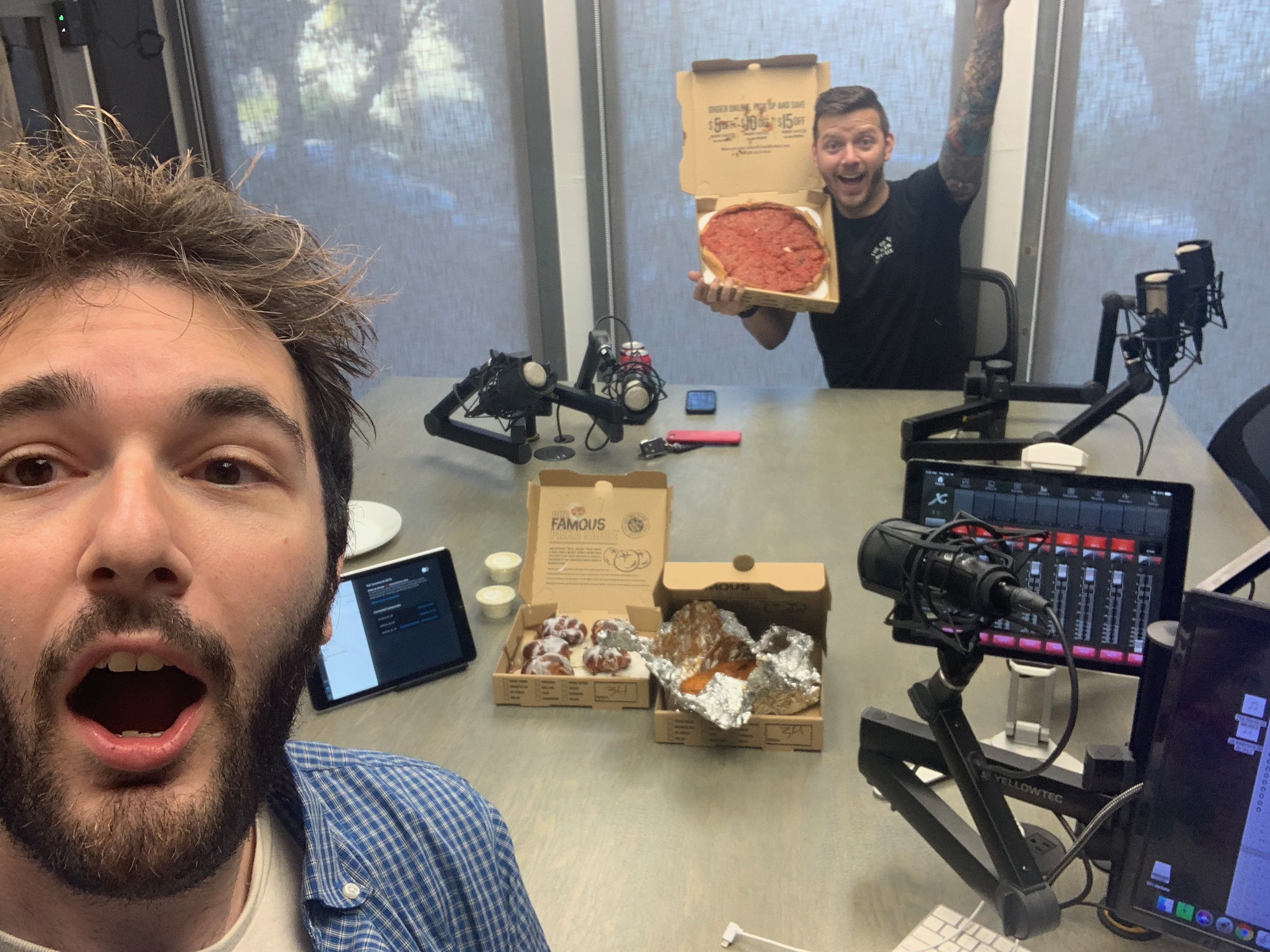 Fresh Brothers hooked it up before the show so you know Danny Kurily was going to come and co-host, I talked with The Maine and Jai Waetford then as an added bonus I'm introducing you to an awesome band called Single By Sunday at the very end so hear that interview too!
Danny came by to co-host for the first time in way too long and we caught up about The Maine, Taking Back Sunday, goals, and being positive. Take some notes from what Danny has to say cause it keeps me inspired everyday.
The Maine are one of my favorite bands and that is absolutely no secret. I got to sit down with the guys outside their 8123 pop-up shop in Los Angeles and talk about You Are Ok, upcoming tours, more about their perfect album You Are Ok and more! Listen to it then you can watch it on YouTube sometime next week.
Jai Waeford is an awesome artist you'll love after hearing a couple of his songs and my interview with him. So listen to it and thank me later.
I added a bonus interview with Single By Sunday cause I think they're awesome. If you're in Los Angeles area they're playing a free show tomorrow (Saturday April 20th) at City Walk in Universal Studios so go to that.
Podcast: Play in new window | Download