Geek Girl Riot
Geek Girl Riot - The Great British Baking Show, New Trailers, Unsolved Mysteries
By Alex Bear | October 14, 2020 at 2:30 PM

Top row L–R: Great British Baking Show (photo: Channel 4) // The Witches (photo courtesy of HBO Max) // The 
355 (photo courtesy of Universal Pictures) // The Expanse (photo: Amazon Studios)




Bottom row L–R: Star Trek Discovery (photo © 2019 CBS Interactive, Inc.) // Monster Hunter (photo: Coco Van 
Oppens / - © Constatin Film Produktion) // Unsolved Mysteries (photo courtesy of Netflix) // The Haunting 
of Bly Manor (photo: Eike Schroter / Netflix © 2020)
Our Rioters get into some of the new TV they're excited about, serving up some love for The Great British Baking Show, breaking down all the new femme-tastic trailers, and getting deep with Unsolved Mysteries.
The Great British Baking Show + Trailers
We know you could use a break right now and what better way to relax than The Great British Baking Show? Sherin and Renee get into why they love it so much. Then Sherin, Renee, Day, and Alex break down some of the latest trailers, including The Witches, The 355, and The Expanse S5 (yeah, there's a lot to get excited about).
More Trailers + Cleopatra
Catch some shoutouts to Star Trek Discovery S3 and the upcoming video game adaptation Monster Hunter—judging from the trailers, they're going to be pretty thrilling. Then our Rioters get into the news that Gal Gadot and Patty Jenkins are teaming up for a Cleopatra biopic. They break down the questions surrounding that and tell you other queens of history they'd rather see on screen.
Unsolved Mysteries + The Haunting of Bly Manor
Erin and Meinberg jump on to give you a sneak-peek into the new season of Unsolved Mysteries, coming to Netflix on October 19th. They then throw it back to their spotlight on The Haunting of Bly Manor, which has everybody talking…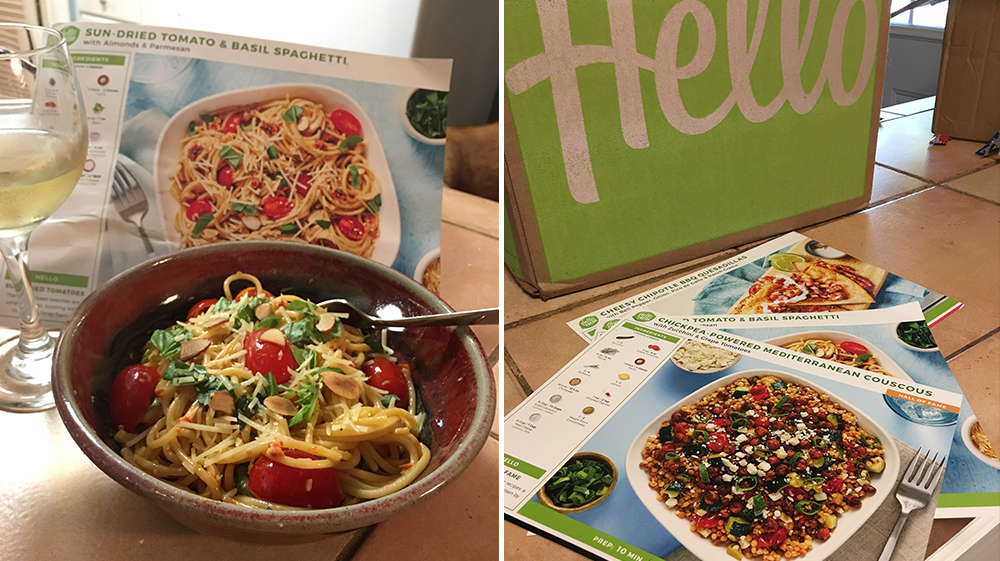 HelloFresh - keep scrolling for a sweet deal!
Take your home cooking to the next level with HelloFresh. They deliver fresh ingredients and easy to follow recipes right to your door—they even have low-calorie, vegetarian, and kid-friendly options! HelloFresh not only makes you feel good, they put good into the world, donating over 2.5 million meals to charity last year with plans for so much more this year. Go to hellofresh.com/ggriot80 and use code GGRIOT80 to get a total of $80 off across 5 boxes, including free shipping on your first box!
Tune in to Geek Girl Riot on idobi Radio every Tuesday at 11pm ET / 8pm PT for your dose of late-night geekery from our team of rioters. 'Til next time, see a list of everything our Rioters talked about below:
LINKS:
 – The Great British Baking Show
 – Bachelor in Paradise
 – Doctor Who
 – The Great Canadian Baking Show
 – The Witches
 – Ella Enchanted
 – Princess Diaries
 – The 355
 – Y: The Last Man
 – Charlie's Angels
 – Ghostbusters
 – The Expanse
 – Star Trek: Discovery
 – Monster Hunter
 – Dune
 – Gal Gadot & Patty Jenkins to make Cleopatra biopic
 – The Hunger Games
 – Cleopatra (1963) 
 – Wonder Woman
 – Twilight
 – Thelma & Louise
 – Set It Off
 – Tangled
 – Unsolved Mysteries
 – The Haunting of Bly Manor
 – The Haunting of Hill House
 – E.T.
Podcast: Play in new window | Download