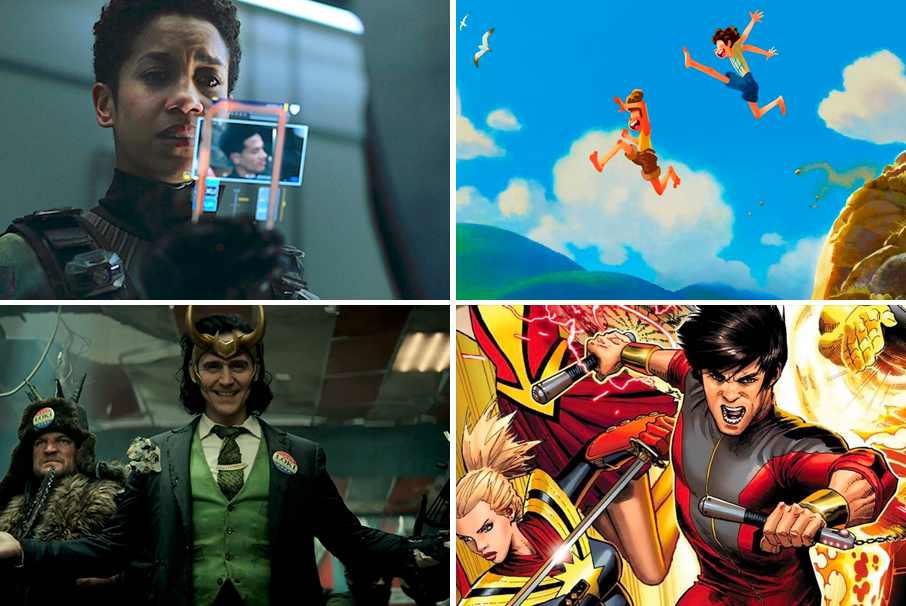 CW from top left: The Expanse (photo: Amazon Studios) // Luca (photo via Disney/Pixar) // Shang-Chi and the 
Legend of the Ten Rings (photo via Marvel Comics) // Loki (photo: Disney Plus)
The latest Geek Girl Riot heads to deep space for The Expanse S5 before getting into that huge Disney Investors Day flex…
Exploring The Expanse S5
Our Rioters are here to get you hyped for The Expanse S5, which is more fantastical space exploration. Sherin says of the season: "The Expanse is the most intricately complex show on television—full of political machinations and space booms and amazing characters from every culture. It is unstoppable watching. You just can't get enough and S5 is the best of everything The Expanse has always been." Catch it on Amazon Prime Video now!
Diving into the Disney Flex
Then it's time for our Rioters to size up the elephant in the room (and no, it isn't Dumbo). They're talking about Disney who used their 2020 Investors Day on December 10th to flex on everyone & everything. There were so many announcements and new arrivals it felt like watching that final Endgame battle scene all over again. Sherin, Philip, and Julian buckle up and dive into the news, starting with their top Disney+ and Hulu picks.
FX + Lucasfilm + Walt Disney Studios
Up next is FX and Lucasfilm, which takes our trio on a rollercoaster of emotions. From the new Shogun series that's got Philip's attention to the glut of Star Wars spinoffs, our Rioters wade through it all…occasionally smashing the "don't do this" button on some of the weirder choices. Plus they mention the Walt Disney Studios Motion Pictures Production slate which Julian has some feelings about.
Pixar + Marvel
No Disney event would be complete without Pixar—from Domee Shi's new film Turning Red to the new take on Lightyear, there's plenty to unpack. Then it's time for the big cheese: Marvel. Yup, the category we've all been waiting for and…well…our Rioters have mixed feelings. Could it be because there's too much going on? Or could it be the choice of stories offered? Tune in and get ready to dissect with us…
Bokksu:

Photos via Instagram
Bokksu is a great way of taking a taste-trip to Japan! Their authentic Japanese monthly snack boxes come right to your door, bringing you all kinds of flavors from traditional family-run businesses based all around Japan. Get your authentic Japanese snacks today by going to bokksu.com to experience the tastes of Japan. Plus, sign up for their mailing list and get $5 off!
—
Adam and Eve: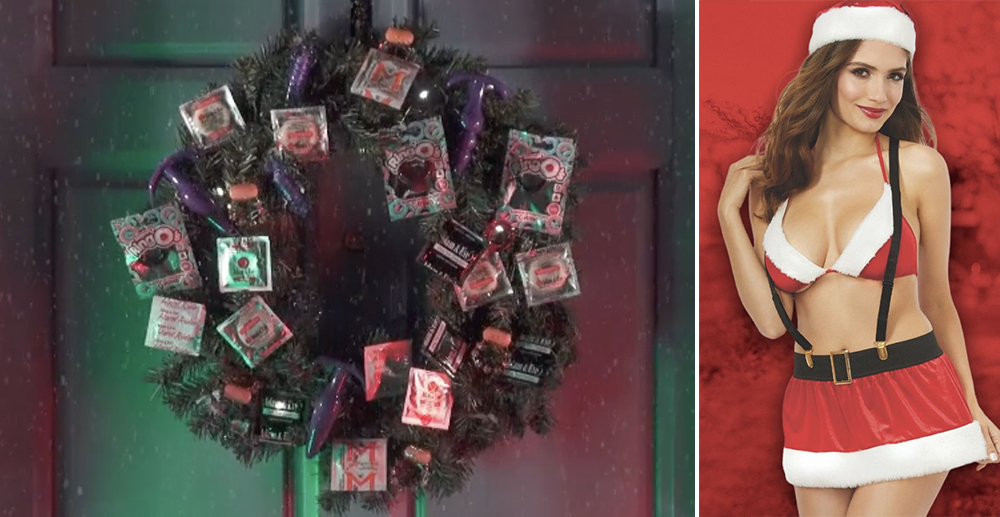 Photos via Instagram
It's Sensual Santa time! Get some sexy treats from Adam and Eve to spice up your holiday season. They have a bunch of FREE goodies to give you on top of your purchases! Select almost any item for 50% off and Adam and Eve will load on the free extras. Enter offer code GGRIOT at checkout, and get 10 tantalizing FREE gifts. A sexy item for him, a special gift for her and a 3rd  item you'll both enjoy PLUS 6 FREE spicy movies! Plus free shipping!
—
Tune in to Geek Girl Riot on idobi Radio every Tuesday at 11pm ET / 8pm PT for your dose of late-night geekery from our team of rioters. 'Til next time, see a list of everything our Rioters talked about below:
LINKS:
 – The Expanse
– Full list of Disney Investors Day announcements
 – The Mighty Ducks 
 – Turner & Hooch
 – SNL
 – Swiss Family Robinson
 – Lost in Space
 – Percy Jackson
 – Young Hercules
 – Percy Jackson series – Rick Riordan
 – The Mysterious Benedict Society
 – Rescue Rangers
 – The Handmaid's Tale
 – The Handmaid's Tale – Margaret Atwood
 – Keeping Up with the Kardashians
 – Shogun
 – The Last Samurai
 – Coming to America
 – Mulan 
 – Shogun – James Clavell
 – Alien
 – Fargo
 – Legion
 – The Stones
 – Andor
 – Ahsoka
 – Star Wars: The Clone Wars
 – Star Wars Rebels
 – Obi-Wan Kenobi
 – Willow
 – Children of Blood and Bone – Tomi Adayemi
 – Indiana Jones
 – Tiana
 – Zootopia+
 – Pinnochio
 – Disenchanted
 – Chip 'n' Dale
 – Diary of a Wimpy Kid
 – Night at the Museum
 – Jungle Cruise
 – Cruella
 – The Lion King
 – The Little Mermaid
 – Ursula
 – Raya and the Last Dragon
 – Three Men and a Baby
 – Lightyear
 – Toy Story
 – Turning Red 
 – Bao short
 – Luca
 – Soul
 – Recess
 – Burrow short
 – Dug Days
 – WandaVision
 – The Falcon and the Winter Soldier
 – Daredevil
 – Agents of S.H.I.E.L.D.
 – Captain Marvel
 – Ms. Marvel
 – Captain Marvel II
 – Iron Fist
 – Shang-Chi and the Legend of the Ten Rings
 – Loki
 – Forrest Gump
 – Moonlight
 – Armor Wars
 – Guardians of the Galaxy Holiday Special
 – I Am Groot
 – The Eternals
 – Blade
 – Fantastic Four
 – Black Widow
 – Spider-Man 3
 – Doctor Strange in the Multiverse of Madness
 – Black Panther II
 – Thor: Love and Thunder
 – Guardians of the Galaxy vol. 3
 – X-Men
 – Ironheart
 – Secret Invasion
 – She-Hulk
 – 'She-Hulk Smashes Boundaries, Conformity, and Other Things Not Suitable for Empowered Femmes' – Sherin Nicole
Podcast: Play in new window | Download