TRIGGER WARNING: Although this episode is mostly about Consent and what it means to give and to receive it, there may be times when we reference sexual assault and trauma. Please use good self-care if those topics are upsetting for you.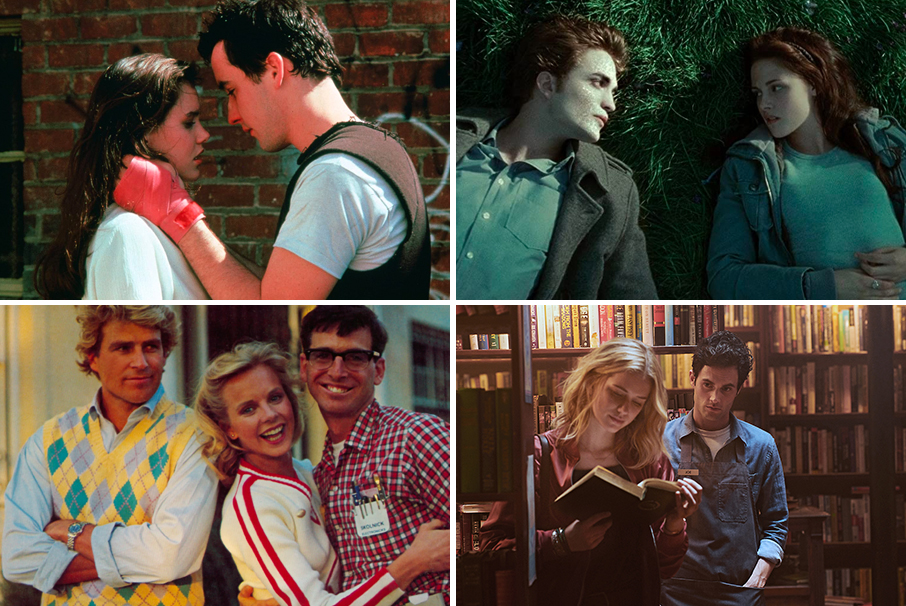 CW from top left: Say Anything… (photo courtesy of Twentieth Century Fox) // Twilight (photo courtesy of 
Summit Entertainment) // You (photo courtesy of Netflix) // Revenge of the Nerds (photo: 20th Century Fox / 
Everett)
It's time for another "The" episode—this time about Consent. Geek Girl Riot gets into the dos and don'ts and different types of consent.
How our Culture has Traditionally Subverted Consent
We can't believe it's 2020 and we're still having to have this conversation: Consent from all parties is required when performing any kind of sexual act. Sherin, Soma, Philip, Renee, and Mo are joined by Metal DNA host Shawn Kupfer to talk about the ways pop culture, politics, and society in general have subverted an issue that should be clear cut.
What is Consent and How Many Forms Does it Have?
Our Rioters break down the differences between Informed Consent, Explicit Consent, Implied Consent, Active and Passive Consent, and Sexual Deceit.
The Joy of Consent
Not only is consent a required part of sexual relationships, it can also be an incredibly fun part of it. From kinks to role-play, dirty talk to wrestling, our Rioters dig into the ways explicit and active consent make the fun funner.

Caliper CBD // Thrive Market (photo via thrivemarket.com) - scroll for some sweet deals!
Caliper CBD:
Who says taking great care of yourself has to be hard? Caliper is a better way to consume CBD—Caliper CBD powder is completely tasteless which means you can mix it in with any food or drink! It's also THC-free and gives you all the benefits of CBD in just 15 minutes. So what'cha waiting for? Get 20% off your first order at trycaliper.com/ggriot with the promo code ggriot.
—
Thrive Market:
Up your grocery delivery game with Thrive Market. Offering the highest quality organic and sustainable products, Thrive caters to Paleo, Keto, vegan, and so many more dietary needs. AND each membership purchase also provides a free one for someone in need (so you can feel good and make others feel good). Try it risk-free: Head to thrivemarket.com/ggriot to join Thrive Market today and get up to $20 in shopping credit toward your first order!
—
Tune in to Geek Girl Riot on idobi Radio every Tuesday at 11pm ET / 8pm PT for your dose of late-night geekery from our team of rioters. 'Til next time, see a list of everything our Rioters talked about below:
LINKS:
 – Revenge of the Nerds
 – G.I. Joe
 – You
 – Say Anything…
 – Pepé Le Pew
 – On the Record
 – Twilight
 – Stripes
 – Sixteen Candles
 – (500) Days of Summer
 – Happenstance
Podcast: Play in new window | Download