Nick Major
Nick Major - The 93rd Academy Awards recap + AMC A-List is BACK!
By Nick Major | May 6, 2021 at 5:19 PM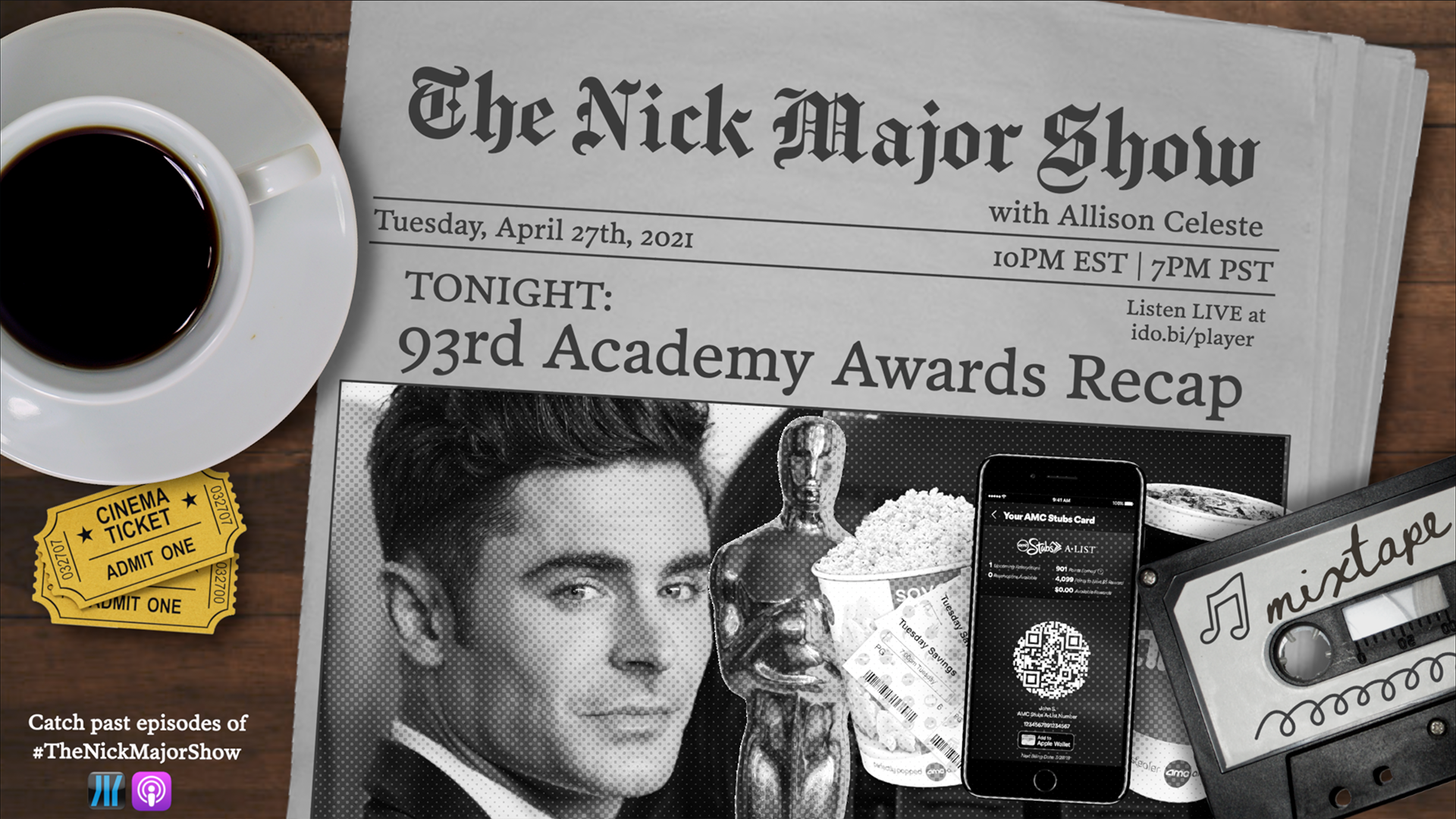 Nick Major & Allison Celeste chat about this past weekend's Academy Awards and the show's declining numbers in recent years… especially 2021. Plus, as the world begins to open back up, AMC Theaters have brought back their widely successful AMC A-List subscription program and Zack Efron's new look took the internet by storm.
Podcast: Play in new window | Download