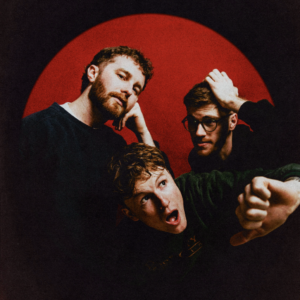 UK rock band, Superlove has a new album out follow:noise via Italy-based indie label Rude Records, and I have a feeling you will love it. In this week's episode, Superlove's Jacob Rice digs deep with me on some tracks I can't stop listening to – or thinking about. The album is loaded with empathetic lyrics that allow me to reflect on my own growth and evolution. We discussed how the internet is a breeding ground of unrealistic (yet inevitable) comparisons, how to stay motivated when goals feel unattainable and much more.
You can check out follow:noise everywhere now. 
Please don't be shy; email me! [email protected] with any advice, questions, or topics. If you like the show, please rate, subscribe & share with a friend. 
Talk soon! 
<3Sara 
Stay connected!
@superloveuk
@SaraScoggs
@lets_talk_soon
Theme song produced by Shelby Merry 
Photo courtesy of the guest
Podcast: Play in new window | Download