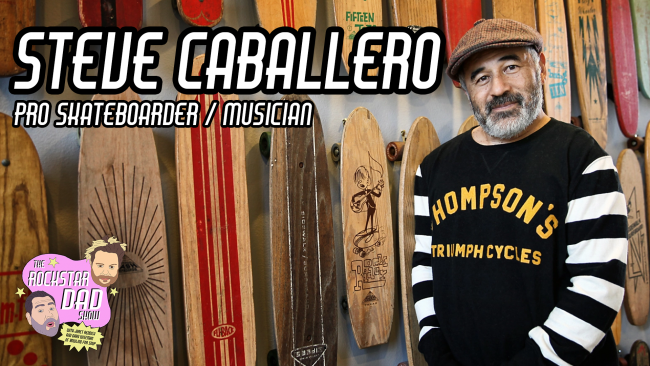 This week on the Rockstar Dad Show, Jaret and Gary get to talk to legendary pro skateboarder 
Steve

Caballero
– arguably one of the BEST skaters in the world for over 40 years! 
Steve
 discusses the history of the skateboard over the years, going pro at 15, raising his 3 kids, playing in bands and even a character in the Tony Hawk Pro Skater video games and the Van's Warped Tour. Oh! Did we mention he also goes by 'Grandpa 
Cab
' ? Yeah! He's the coolest Grandpa on a skateboard! Don't miss this one!
Podcast: Play in new window | Download