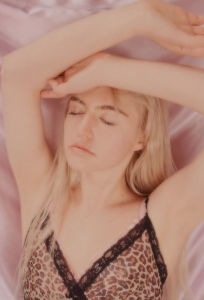 20-year-old Sophia Marie has her plate full! She's just released her first single, "Venice Beach to D.C.," to capture her experience of moving from laid-back California to the (at times) pompous streets of Washington D.C. Sophia is currently attending Georgetown University studying International Politics. Her story is finding a balance between her love of creating and exploring the world. We had a great conversation about the growing pains of discovering your passion while not limiting your curiosities. 
You can stream her single "Venice Beach to D.C." now, and keep an eye out for much more! I hope you enjoy this one and share it with a friend. 
This episode is brought to you by; 
Bombas' mission is simple: make the most comfortable clothes ever, and match every item sold with an equal item donated. So, when you buy Bombas, you are also giving to someone in need. Go to Bombas.com/scoggs and get 20% off any purchase! 
Hunt A Killer brings people together by challenging them to decode ciphers, examine clues, and solve puzzles. It's like an escape room delivered right to your door! Right now, you can go to huntakiller.com/scoggs and use code SCOGGS, for $10 off your order. 
Please don't be shy, email me! [email protected] with any advice, questions, or topics. If you like the show, please rate, subscribe & share with a friend. 
Talk soon! 
<3Sara 
Stay connected
@la.sophiamarie
@SaraScoggs
@lets_talk_soon
Theme song produced by Shelby Merry 
Podcast: Play in new window | Download