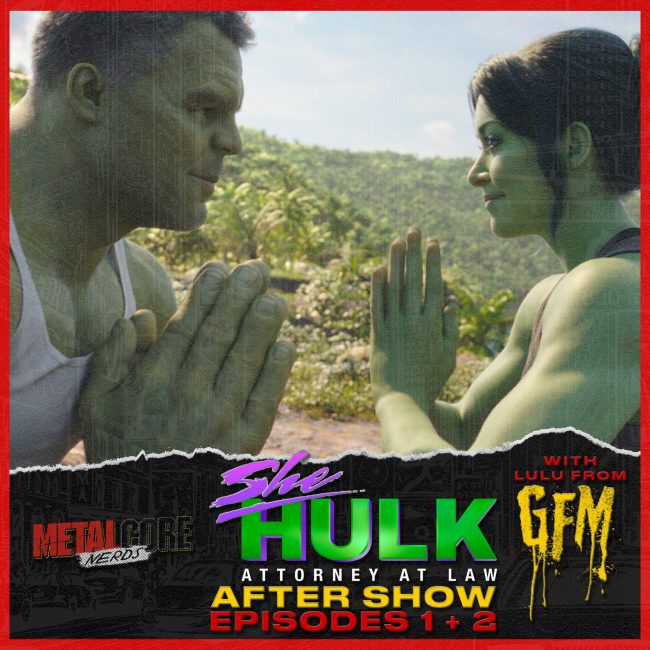 Our She Hulk after show is here! Lulu of the band GFM joins Sean to breakdown Jennifer Walters origin story, the future for the Hulk, what Emil Blonsky is up to & much more.
Catch Metalcore Nerds live Mondays @ 7pmEST on idobi Howl!
Follow @MetalcoreNerds on Facebook, Twitter, Instagram & Tiktok!
Follow the Metalcore Nerds Playlist here
Support Metalcore Nerds by buying Merch here

Podcast: Play in new window | Download