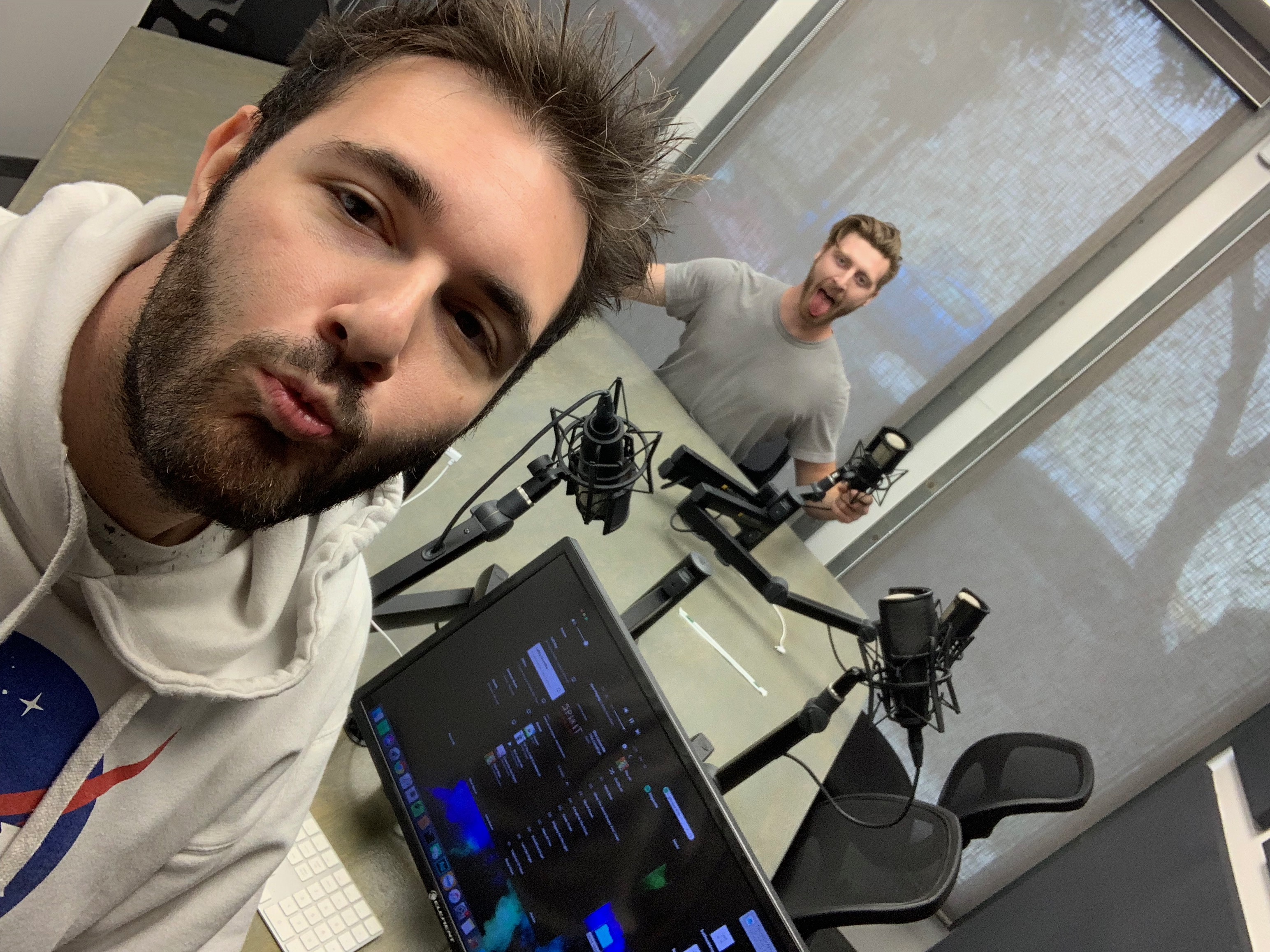 I'm convinced my selfie game is getting worse and worse by the week but who cares cause the show was FLIPPING AWESOME. Matty Vogel came in to co-host, we called Nicky C, Hoodie Allen and co live on air and they brought a bunch of life to the show. Røyls stopped in to play their debut single "Savages" and Carter from Chapel called in and talked to some of his biggest fans.
Matty Vogel is overall one of the greatest people out there. Aside from his incredible photography there's no better person than him (sorry everyone else reading this). Matty has toured the world with acts such as but not limited to Hoodie Allen, All Time Low, 30 Seconds To Mars, Our Last Night, PVRIS and so many more. I'm lucky enough to be friends with him but also I am a HUGE fan of his photography. If you wanna more like Matty (which everyone should aspire to be) you can try his Lightroom presets here! Hear all sorts of wild stories and conspiracies about baby pigeons while we talk throughout the show!
For the second week in a row we got a lit Nicky C on the show. Him and the Hoodie Allen crew were in Wisconsin for a one off and naturally we had to call all them. Hear Pat Brown's sweet voice on my show for possibly the first time ever, Jimmy K getting into some madness, Alex Mark Howard holding it down and Hoodie being the BOY. Also Hoodie leaks what his next album cover is going to be.
Røyls are a brand new band that you're going to love. They just dropped their debut single "Savages" and it rules. If you're not singing it by the time the song is over the first time, I played it a second time just for you! They played it live in studio which means a video is coming v soon. These dudes are going to blow up so you know what to do… PAY ATTENTION NOW.
Chapel Chapel Chapel. THIS BAND IS AWESOME. I've seen them play a handful of times and Carter and I (I'm mostly to blame) finally set up an interview. Their debut EP Sunday Brunch is FIRE and you need to buy it now. We had Chapel's 3 biggest fans call in so hear that. Also Carter teases new music so I have a feeling he'll be on the show again very soon.
Podcast: Play in new window | Download