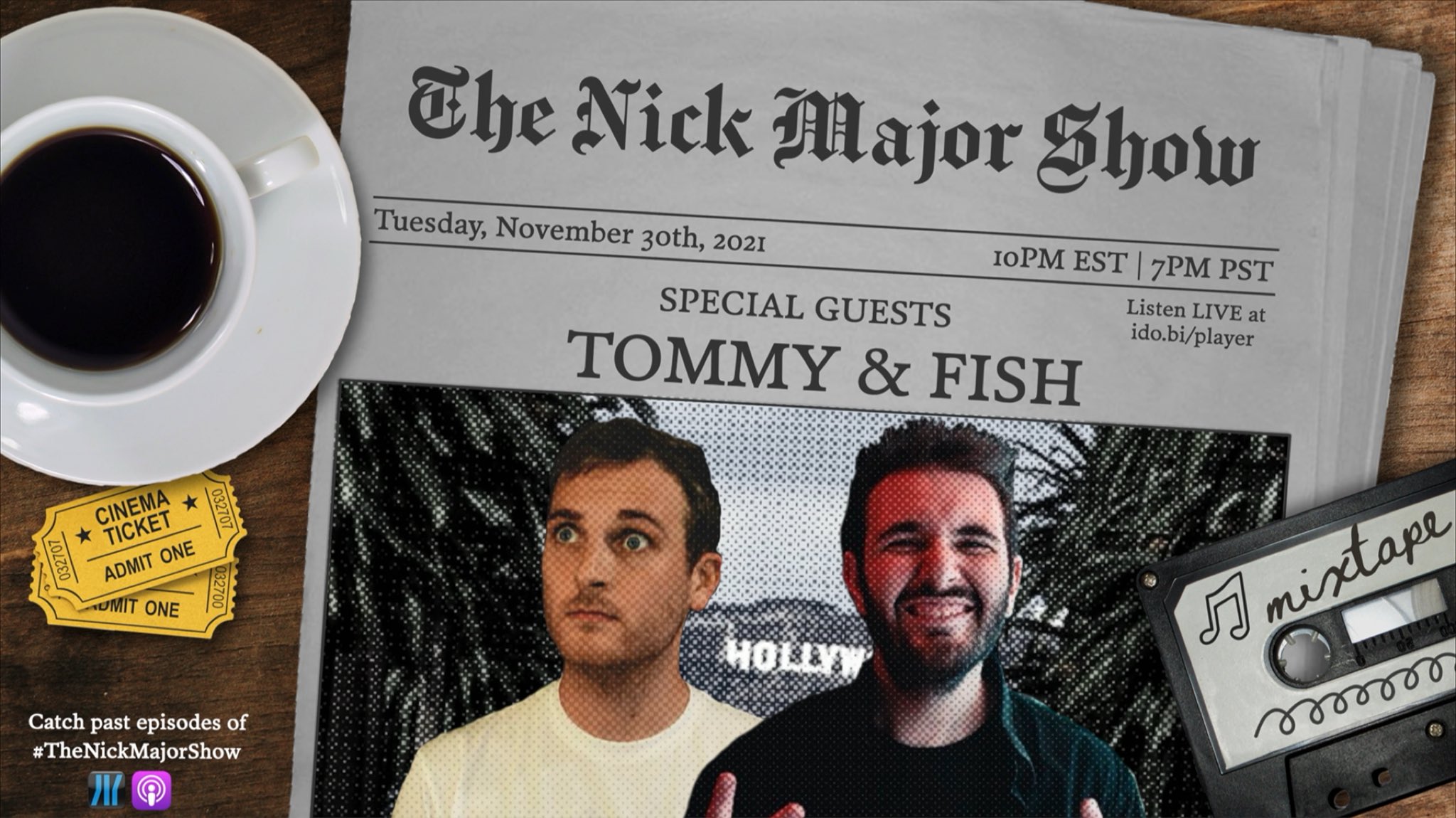 Nick Major is joined by filmmaker & co-worker Tommy Wooldridge and the two chat about YouTuber Mr. Beats $3.5 million video that recreated the locations from the hugely popular Netflix show 'Squid Game' plus hear a prank phone call in which a guy called a conservative radio show and sneakily filled his comments with the names punk & pop-punk bands + idobi Radio's Fish drops by and the three recap their Thanksgiving weekends!
This episode is brought to you by HelloFresh and Candid!
With HelloFresh, you get fresh, pre-portioned ingredients and seasonal recipes delivered right to your doorstep. Skip trips to the grocery store and count on HelloFresh to make home cooking easy, fun, AND affordable – that's why it's America's #1 meal kit!
Go to HelloFresh.com/14major and use code 14major for up to 14 free meals AND 3 free gifts!
Want WHITER, STRAIGHTER teeth?! Look no further because Candid has you covered! They'll set you up with a licensed orthodontist to begin a treatment plan using their clear aligners – treatments take just 6 months but you'll begin seeing results way before then!!
Head to CandidCO.com/major to learn more and be sure to use the code "major" for a limited time offer of a $15 starter kit!
Podcast: Play in new window | Download