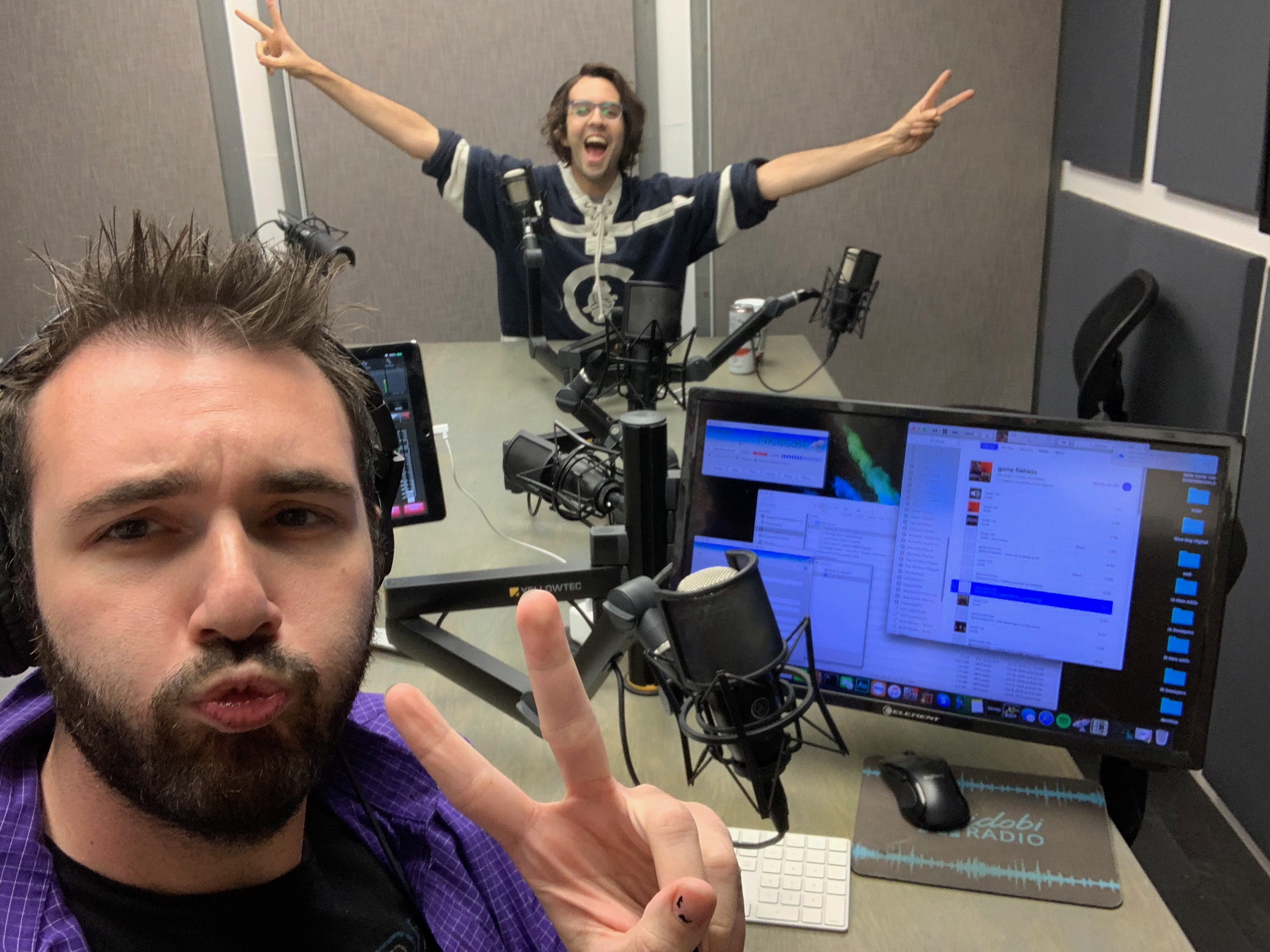 Songs That Saved My Life Vol 2 is out now so just like the release of the first one Jayden came by to co-host and talk all about it with me! PLUS push baby, Seb Lefebvre, The Mowgli's and YOU  guys called in!
Jayden of With Confidence came by to co-host the show a year after he last co-hosted! Always a pleasure having him on air and we talked about a whole bunch of things but mostly Songs The Saved My Life Vol 2 and their upcoming tour! The guys covered "Drops Of Jupiter" for this incredible compilation and if you don't pick up a copy you're missing out. With Con is leaving for tour all over the US with Seaway, Doll Skin, and Between You and Me so be sure to head out to one of those dates. You can find them here!
Jake from push baby called in just so I could tell him how much I loved his band and their EP Woah which is 6 straight heaters back to back to back to back to back to back. Hear all about what the band is setting out to do artistically, when you can see them and a whole lot more. Support this band because 2020 is going to be a very big year for them and I know you want bragging rights to know you were the first of your friends to like them.
Seb from Simple Plan called in from the Where I Belong Tour to give away a pair of tickets to see them State Champs and We The Kings. Also I quoted his own song to him, it's worth hearing! Tune in next week where we give away more tickets!
Josh from The Mowgli's called in because I found out The Mowgli's were dropping a new song and I wanted to play it! They just dropped their new single "Fighting With Yourself" which is a bop. I love this band so support them!
Songs That Saved My Life is an incredible compilation with incredible artists with an incredible mission benefiting incredible charities you can read more about below. Buy the compilation HERE!
Crisis Text Line
Crisis Text Line offers free, 24/7 support for people in crisis via text. We support people across a range of crises from anxiety and depression, to self harm and suicide, and lots of crises in between, to help them get from a hot moment to a cool calm.
For more information visit: https://www.crisistextline.org
Hope For The Day
Hope for the Day achieves proactive suicide prevention by providing outreach and mental health education through self-expression platforms. It's ok not to be ok, have hope.
For more information visit: https://www.hftd.org
The Trevor Project
The Trevor Project is the leading national organization providing crisis intervention and suicide prevention services to lesbian, gay, bisexual, transgender and questioning (LGBTQ) young people ages 13–24. The mission of The Trevor Project is to end suicide among gay, lesbian, bisexual, transgender, queer & questioning young people.
For more information visit: https://www.thetrevorproject.org
To Write Love On Her Arms
To Write Love On Her Arms is a non-profit movement dedicated to presenting hope and finding help for people struggling with depression, addiction, self-injury, and suicide. TWLOHA exists to encourage, inform, inspire, and also to invest directly into treatment and recovery.
For more information visit: https://twloha.com
Podcast: Play in new window | Download