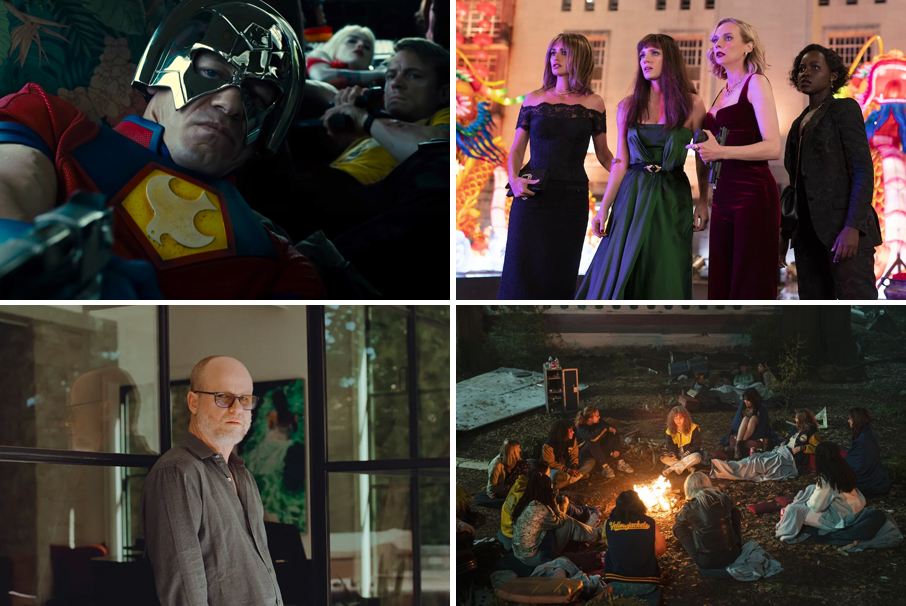 Gather round for a Geek Girl Riot comic book shop-style conversation about Peacemaker, The 355, and the train wreck that is Joss Whedon in his New York Magazine interview.
Peacemaker
Peacemaker came out swinging on HBO Max recently and our Rioters are fired up and ready to talk all about it. They get into the characters, Easter eggs, and some of its more surprising themes. Sherin says of the series: "Show creator James Gunn creates a layered kind of pathos with Peacemaker that counteracts all of the wild, goofy goriness. It's a nice balance of elements with an emotional core." Watch new episodes of Peacemaker every Thursday.
The 355
Day kicks off the next topic by giving a brief intro about why the codename Agent 355 is significant in history and pop culture. Then our Rioters share their disappointment over the new film and discuss whether The 355 could be saved in any hypothetical future installments. 
Joss Whedon Sucks
If you haven't heard the news: Joss Whedon has had a long history of being awful, particularly to the women he's worked with. New York Magazine recently featured an interview with Whedon (read the whole thing here) that left many of us disgusted—our hosts break it down with some fiery commentary.
Extra Innings: Yellowjackets + Reacher
Stay tuned for some extra love for Yellowjackets that didn't make it into the live show. Sherin also shouts out Amazon's new Reacher series, saying: "Surprisingly Amazon has a new series coming, based on the Jack Reacher character from the Lee Child novels. It was harsh but riveting. Reacher deals in death, my friends, and I enjoyed the mystery, the cast, and the head-busting action." Watch Reacher on Amazon on February 4!
Cerebral: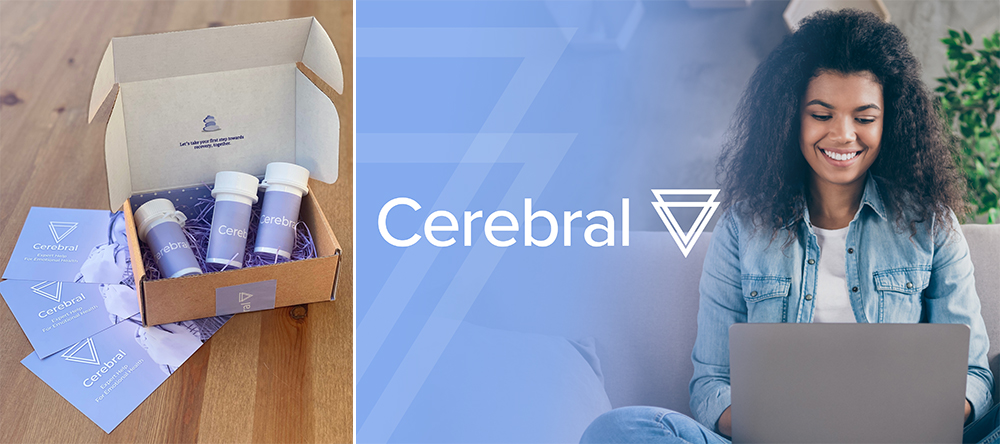 Start off the new year right by taking care of your mental health with Cerebral. The online mental health service that offers prescription medication, counseling, and therapy for anxiety, depression, ADHD, insomnia and more. You can get affordable treatments from home when it's convenient for you! Receive 65% off your first month of medication management and care counseling at getcerebral.com/ggriot
–
Hunt a Killer: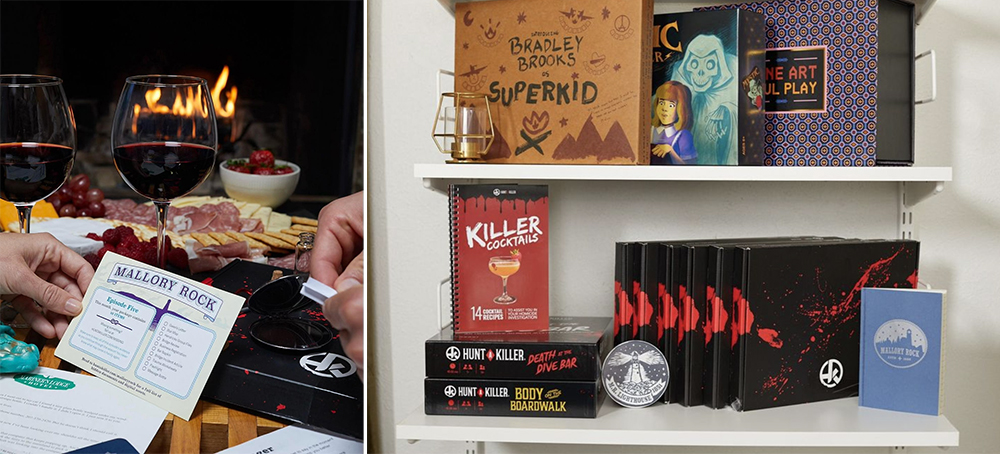 Your game nights just got a whole lot more interesting thanks to Hunt A Killer. The murder mystery subscription box allows you to hone your detective skills from the comfort of your couch! Investigate an immersive story full of complex suspects, their complicated relationships to the victim, and how it all ties together. Go to huntakiller.com/GGRIOT and use code GGRIOT for $10 off your order. 
–
Daily Harvest: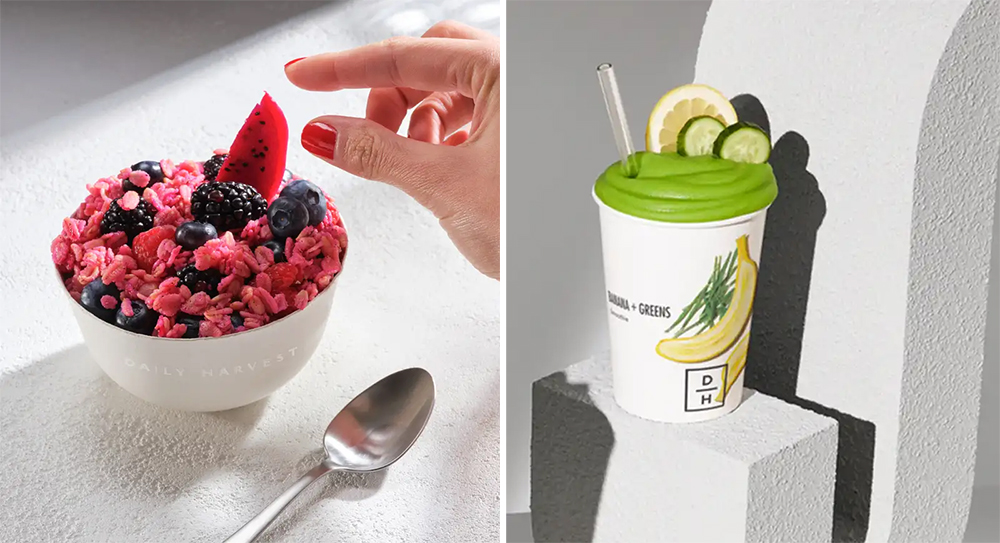 Up your fruit and veggie game by keeping your freezer stocked with Daily Harvest. Daily Harvest delivers delicious harvest bowls, flatbreads, smoothies, and more right to your door and it conveniently stays fresh in your freezer. Go to dailyharvest.com/ggriot to get up to $40 off your first box! 
–
June's Journey:

There has been a murder! And you're exactly the right detective needed to solve it. Head on a Roaring 1920s adventure with June's Journey, the free to download game where you get to play detective and solve a juicy murder mystery by searching for hidden clues around each room. With new chapters every week, there's always a new case waiting to be cracked. Ready to awaken your inner detective? Download June's Journey free today on the Apple App Store or Google Play!
—
Tune in to Geek Girl Riot on idobi Radio every Tuesday at 11pm ET / 8pm PT for your dose of late-night geekery. 'Til next time, see a list of everything our Rioters talked about below:
LINKS:
 – Peacemaker
 – The 355
 – 'The Undoing of Joss Whedon' – New York Magazine
 – The Suicide Squad
 – Suicide Squad
 – The Office
 – The Boys
 – Guardians of the Galaxy vol. 3
 – Terminator 2
 – You
 – Arrow
 – Blue Beetle
 – Mission: Impossible
 – James Bond
 – Y: The Last Man
 – Covert Affairs
 – Pam & Tommy
 – Ocean's 8
 – La Femme Nikita
 – Atomic Blonde
 – The Proteégé
 – Yellowjackets
 – The Good Son
 – Dollhouse
 – Buffy the Vampire Slayer
 – Roseanne
 – Toy Story
 – The Nevers
 – Angel
 – Stranger Things
 – The Last Days of Ptolemy Grey
 – Reacher
Podcast: Play in new window | Download