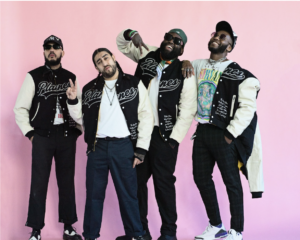 We have not one but two great guests for you on The Gunz Show this week! First up, my friends for years now the Oxymorrons are undoubtedly one of the hardest working and talented bands out there. You want to talk about a band that continued to push and overcome any obstacles in their way? Boom – Oxmorrons are your answer and they are finally getting the respect they deserve with their incredible new music!
Next up we have From States Away. This band is the perfect blend and mix of music from Four Year Strong to modern elements of The Starting Line to New Found Glory and plenty more – seriously, they rule. Check them out as part of The Gunz Show's Indie Band of the Week segment!
Listen to the full interview now on The Gunz Show and make sure to subscribe to the podcast – 5 star rating, review, the whole thing you know the deal!  Tell your friends too!
Podcast: Play in new window | Download