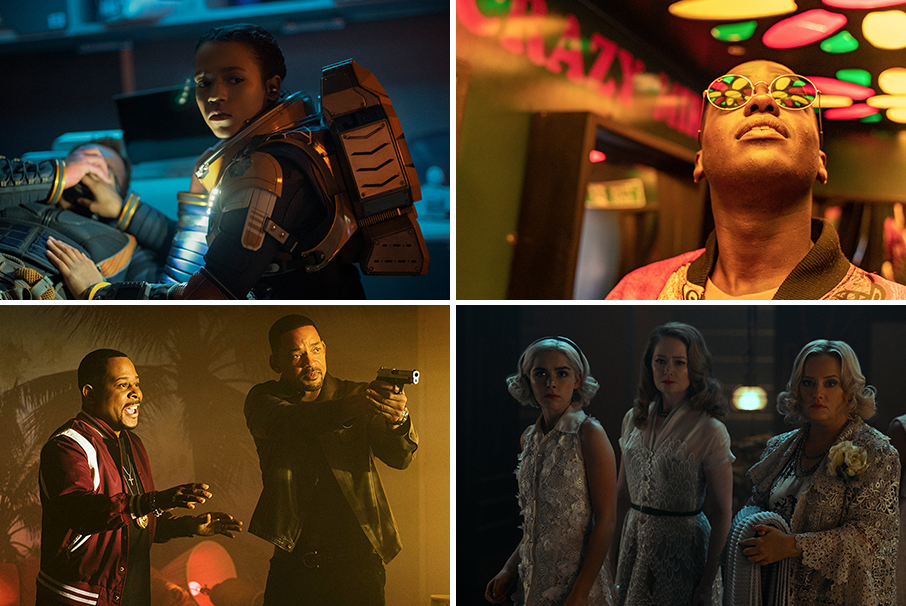 Clockwise from top left: Lost in Space (photo: Diyah Pera/Netflix) // Sex Education (photo: Sam Taylor) 
Chilling Adventures of Sabrina (photo: Diyah Pera/Netflix) // Bad Boys For Life (photo © 2019 CTMG, Inc.)
Your Heroic Trio return to Geek Girl Riot to rant about the Oscars and reboots. They also share their love for some new TV and movies.
Oscars…What?
The 2020 Oscar nominations have been announced and they're…well, white male-centric (but what else is new?). It seems the Academy heard us yelling #OscarsSoWhite(Male) and decided to punish us. Sherin, Philip, and Alex break down some of the categories and rant about what films they missed (on purpose or not…whatever).
Just Call it Something Else
We're in the age of reboots and it's tiring (but that's a conversation for a whole other episode). But what our Rioters really want to know is: Why do creators use the names of existing properties but then don't refer back to the source material at all? They break down some of the upcoming reboots, spoofed-out remakes, and the notion of "same universe, different story".
What We're Watching
There's a lot of TV and film coming out and our Rioters are catching you up on all the ones they've been loving lately. They dig into just how good Lost in Space S2 is, which is out now on Netflix. Then Sherin and Alex giggle over the new season of Sex Education and tell Philip why this is an important show he needs to watch (S2 is now on Netflix). Sherin and Philip also preview the upcoming Part 3 of Chilling Adventures of Sabrina, before closing out the show with Bad Boys for Life
(whatcha gon' do?).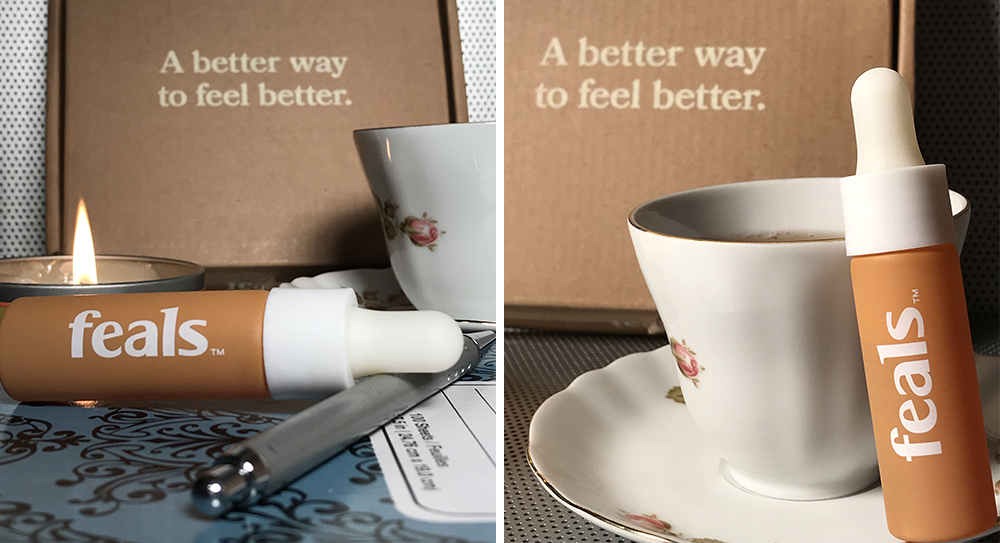 Feals (keep scrolling for an exclusive offer!)
We got feels over Feals—a premium CBD range that is a better way to feel better. It's great for pain management, relaxation, and dealing with insomnia. They even deliver your choice of products right to your door! Get 50% off your first order with free shipping at feals.com/GGRIOT.
Tune in to Geek Girl Riot on idobi Radio every Tuesday at 11pm ET / 8pm PT for your dose of late-night geekery from our team of rioters. 'Til next time, see a list of everything our Rioters talked about below:
LINKS:
 – Ford v Ferrari
 – The Irishman
 – Jojo Rabbit
 – Joker
 – Little Women
 – Marriage Story
 – 1917
 – Once Upon a Time…in Hollywood
 – Parasite
 – The Farewell
 – Knives Out
 – Hustlers
 – Pain and Glory
 – The Two Popes
 – Harriet
 – Bombshell
 – Judy
 – Us
 – How to Train Your Dragon: The Hidden World
 – I Lost My Body
 – Klaus
 – Missing Link
 – Toy Story 4
 – Frozen 2
 – Les Misérables
 – Love Boat
 – Fantasy Island
 – Fantasy Island (2020)
 – Spenser Confidential (2020)
 – Spenser series – Robert B. Parker
 – Spenser for Hire
 – A Man Called Hawk
 – Tango & Cash
 – Ghostbusters: Afterlife
 – Ghostbusters
 – Tales From the Crypt
 – Ghostbusters (2016)
 – James Bond: No Time to Die
 – Boomerang
 – Boomerang (2019)
 – Insecure
 – Magnum, P.I.
 – Magnum P.I. (2018)
 – Lost in Space
 – Sex Education
– Chilling Adventures of Sabrina
 – Buffy the Vampire Slayer
 – Riverdale
 – Archie comics
 – Bad Boys for Life
 – Spawn
Podcast: Play in new window | Download