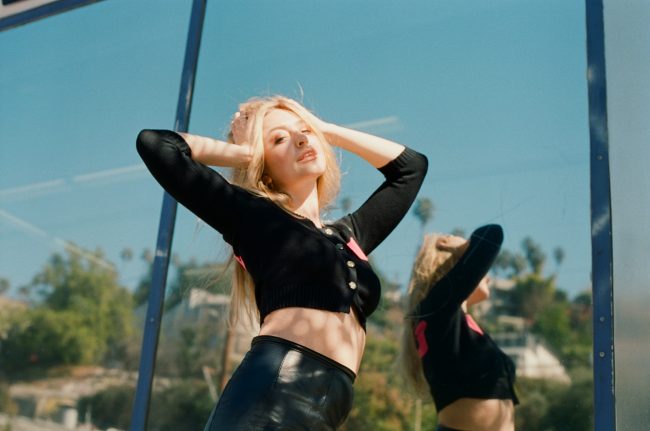 This week Near Tears, Justine Dorsey joins the show to walk me through her recent releases, what it's been like to let go of some self-imposed expectations, and a mutual love of Gwen Stefani. Justine's new wave/indie/pop music is just what I needed and I hope you'll check out her latest release "Love Under Surveillance" streaming now. I hope you enjoy the episode and her music. 
Brought to you by Daily Harvest! Daily Harvest is delicious food all built on whole, organic fruits + vegetables that conveniently stays fresh in your freezer — so it's ready when you are. It's really the
whole package. Go to DAILYHARVEST.com/scoggs to get up to forty dollars off your first
Please don't be shy, email me! [email protected] with any advice questions or topics. If you like the show, please rate, subscribe & share with a friend. 
Talk soon! 
<3Sara 
Stay connected
@near_tears
@SaraScoggs
@lets_talk_soon
Theme song produced by Shelby Merry 
Podcast: Play in new window | Download