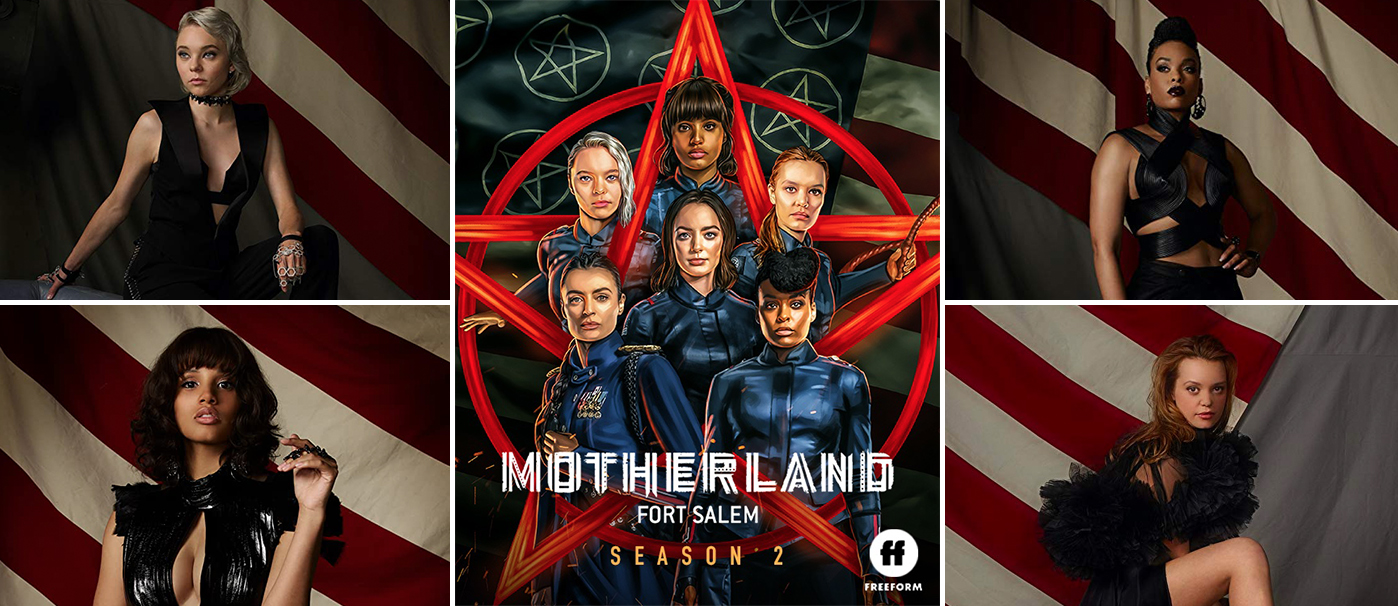 Clockwise from top left: Taylor Hickson, Demetria McKinney, Jessica Sutton, Ashley Nicole Williams 
(photos © 2019 Disney Enterprises, Inc.)
Geek Girl Riot is so excited that Motherland: Fort Salem has been renewed by Freeform for S2 that we're celebrating with our Motherland Reloaded episode! Relive our chats with the witchy warrior stars Taylor Hickson, Demetria McKinney, Jessica Sutton, and Ashley Nicole Williams!
First up, Sherin and Alex get you hyped to binge-watch S1 (again) and give you a rundown of Motherland: Fort Salem, which imagines an alternate history America as a matriarchal society with an army of witches protecting the nation.
Then you'll get to hear from the stars of the series! First Sherin chats with Taylor Hickson, who plays the rebel healer Raelle Collar. Taylor talks about the show's feminism, diversity, and worldbuilding. Then Demetria McKinney stops by to talk about her formidable character: Drill Sergeant Anacostia Quartermain. She explains Motherland's work, which is this world's word for magic. Oh, and Demetria has the most beautiful singing voice (stay tuned for that!).
Jessica Sutton is up next to introduce her character of Tally Craven, a powerful "knower" who believes in the good of the military (a little too much). Jessica teases the multi-faceted themes of the series (and there are so many good ones!). Finally Ashley Nicole Williams dives into Motherland's rich history and her character of Abigail Bellweather who's the fearless & fierce leader of the Bellweather Unit.
Stay tuned to hear some teasers from the cast about what the scenes they were most excited about…and once you're done listening, binge-watch S1 of Motherland: Fort Salem on Hulu now!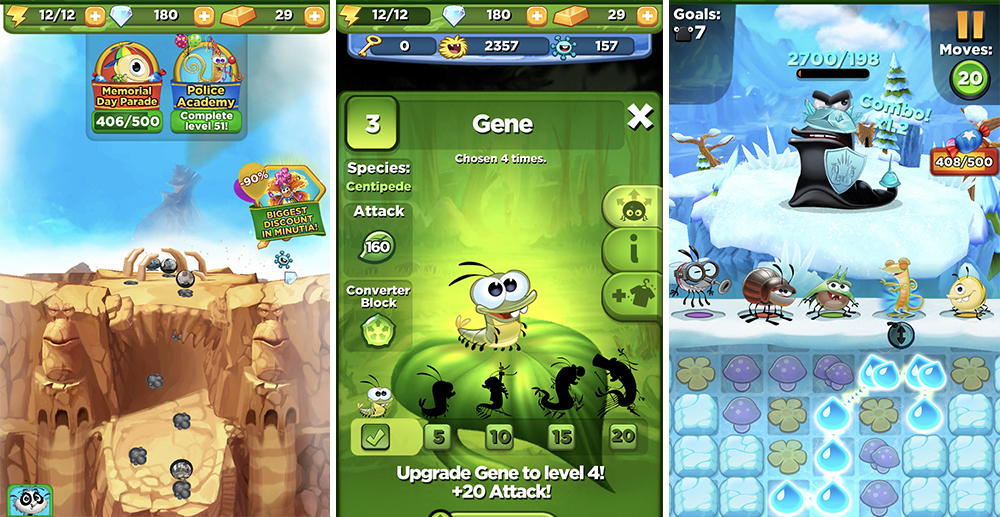 Best Fiends (keep scrolling for more details!)
Every day's a new adventure thanks to Best Fiends…and you're invited! The 5-star rated mobile puzzle game is really fun to play whenever & wherever you are and you'll soon fall in love with the cute Fiends you can collect along the way. Start your epic quest now: Download Best Fiends FREE on the Apple App Store or Google Play.
Tune in to Geek Girl Riot on idobi Radio every Tuesday at 11pm ET / 8pm PT for your dose of late-night geekery from our team of rioters. 'Til next time, see a list of everything our Rioters talked about below:
LINKS:
– Motherland
– Ramy
– The High Note
– The Lovebirds
– Deadpool
– Deadly Class
– Claws
– It
– Charmed
– Naruto
– Dragon Ball Z
– Escape Room
– The Kissing Booth
– Chilling Adventures of Sabrina
Podcast: Play in new window | Download