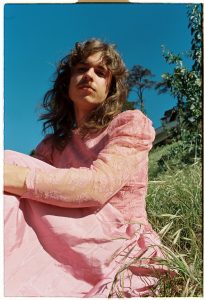 This week we have an exciting singer/songwriter who just dropped their debut album, I Don't Want You To Worry Anymore – Mothé! I had such a fun time getting to know them for this episode and talking about a few tracks I instantly connected with.  It's the perfect album to help get you out of a funk or you feel validated. You can stream the album everywhere now – and I hope you enjoy this episode! 
This episode is brought to you by; 
Give all the "moms" in your life a meaningful gift you'll both cherish for years – StoryWorth! Right now, for a limited time, you'll save $10 on your first purchase when you go to StoryWorth dot com slash scoggs!
Please don't be shy, email me! [email protected] with any advice, questions, or topics. If you like the show, please rate, subscribe & share with a friend. 
Talk soon! 
<3Sara 
Stay connected
@mothemothemothe
@SaraScoggs
@lets_talk_soon
Theme song produced by Shelby Merry 
Photo by: Victor Grossling
Podcast: Play in new window | Download