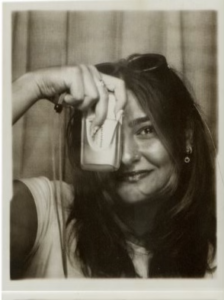 Uber-talented Idobi Radio photographer Maysa Askar joins this week to help make sense of some pop culture moments of 2022. From the Don't Worry Darling behind-the-scenes hubbub, and Paramore's new music, to a deep dive into the celebrity skincare boom of 2022, Maysa broke it all down with me for this hilarious episode. It was a blast to have her back on and switch up the show's vibe for an episode. 
This episode is brought to you by; HelloFresh; visit HelloFresh.com/scoggs21 and use code scoggs21 for 21 free meals plus free shipping!
Please don't be shy; email me! [email protected] with any advice, questions, or topics. If you like the show, please rate, subscribe & share with a friend. 
Talk soon! 
<3Sara 
Stay connected
@mamamaysa
@SaraScoggs
@lets_talk_soon
Theme song produced by Shelby Merry 
Photo courtesy of the guest
Podcast: Play in new window | Download