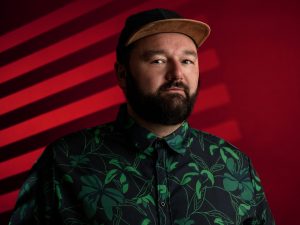 In this new episode, pop singer-songwriter Maddox Jones and I discuss his recent debut album, Believe It. We examined the writing process, how the album unfolded, and our experiences with self-exploration. We dove into the single, "Ready To Be Better," and how we all face the moment we know it's time to make a change for the better. You can listen to the album via Radikal Records. 
This episode is brought to you by; 
Cerebral, Expert Help For Your Emotional Health. You can receive 65% off your first month of medication management and care counseling at GetCerebral.com/scoggs. Go GetCerebral.com/scoggs for 65% off your first month. That's just a total of $30 to get started. Join cerebral today on their mission to make quality mental health care accessible and affordable for all.
Please don't be shy, email me! [email protected] with any advice, questions, or topics. If you like the show, please rate, subscribe & share with a friend. 
Talk soon! 
<3Sara 
Stay connected
@itsmaddoxjones
@SaraScoggs
@lets_talk_soon
Theme song produced by Shelby Merry 
Photo by Gavin Wallace
Podcast: Play in new window | Download