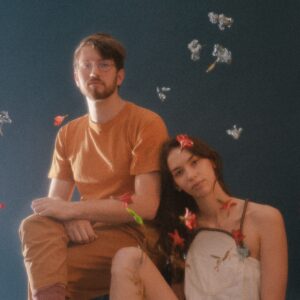 For our latest episode, Brooklyn duo Stolen Jars (Cody Fitzgerald and Sarah Coffey)  joins me to discuss their new music, how validation fits into our lives, and much more. We also discussed Cody's role with the UMAW Union of Musicians & Allied Workers, an international union of music workers fighting for a more just music industry and a better society, and Sarah's comedy and hysterical TikTok page. Stream the latest single, "Somewhere Else," and watch for more! 
This episode is brought to you by; HelloFresh; visit HelloFresh.com/scoggs65 and use code scoggs65 for 65% off plus free shipping!
Please don't be shy; email me! [email protected] with any advice, questions, or topics. If you like the show, please rate, subscribe & share with a friend. 
Talk soon! 
<3Sara 
Stay connected!
@stojomusic
@SaraScoggs
@lets_talk_soon
Theme song produced by Shelby Merry 
Photo courtesy of the guest
Podcast: Play in new window | Download