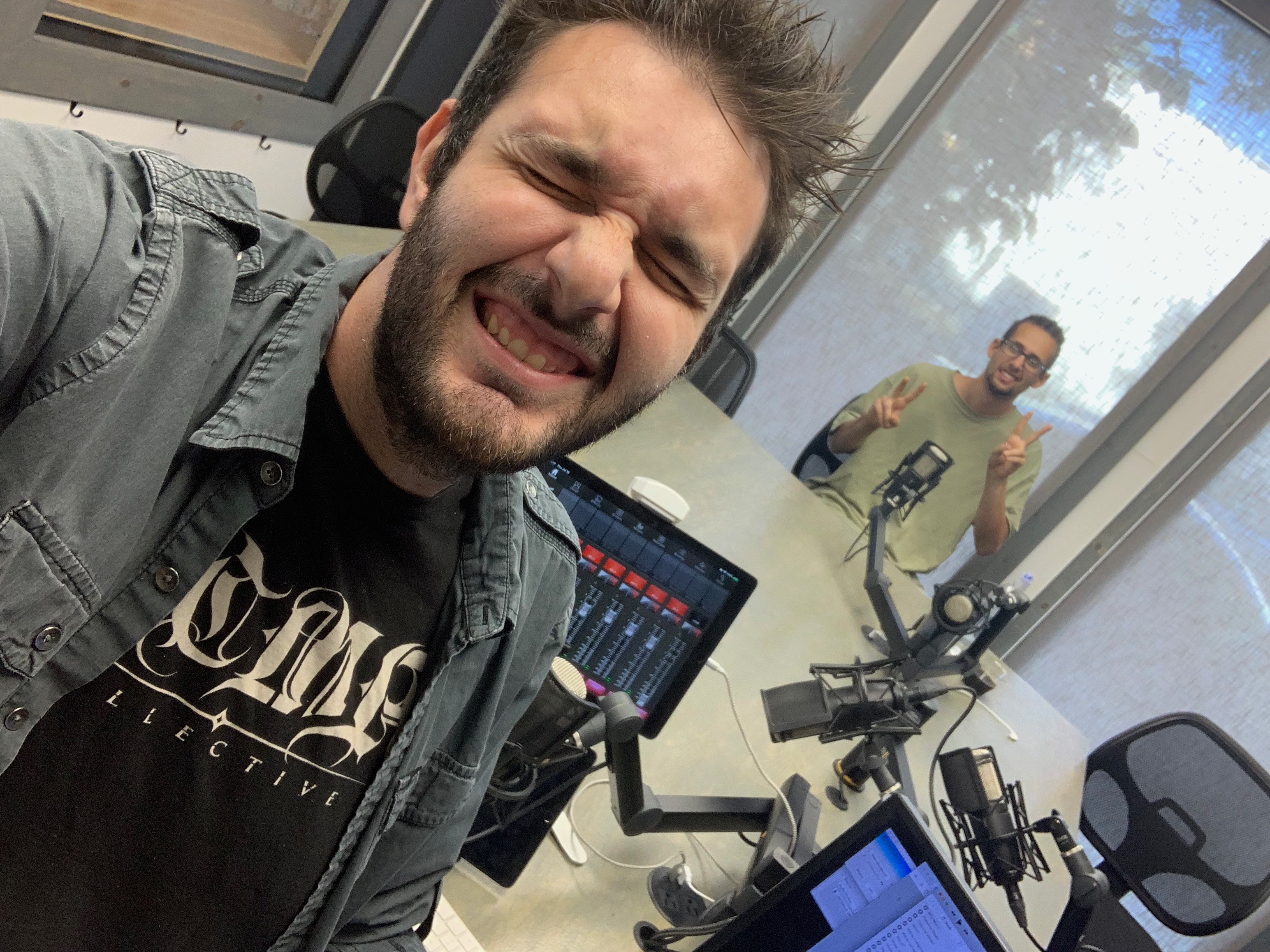 We only were on air for an hour but we did DAMAGE! Listen in as Nicky C co-hosts, Kin Slips stopped by and got a surprise call from Tony from MEST to talk about their brand new single "Masquerade".
Nicky C is my best friend but also plays bass for Hoodie Allen and Tatiana DeMaria. Hear us banter about a lot less inside jokes than we typically say on air and a whole lot more.
Kin Slips is a revolutionary cannabis product that I think everyone over the age of 21 in California should try for both recreational and medicinal reasons. Hear all about the science of making their sub-lingual slips, how they judge how it'll effect you and literally everything about them!
Tony from MEST gave a little surprise call in to introduce the band's first new single with the original line-up in 14 years. Hear what they're setting out to do and what you can expect from their new record Masquerade when it drops in the fall!
Podcast: Play in new window | Download