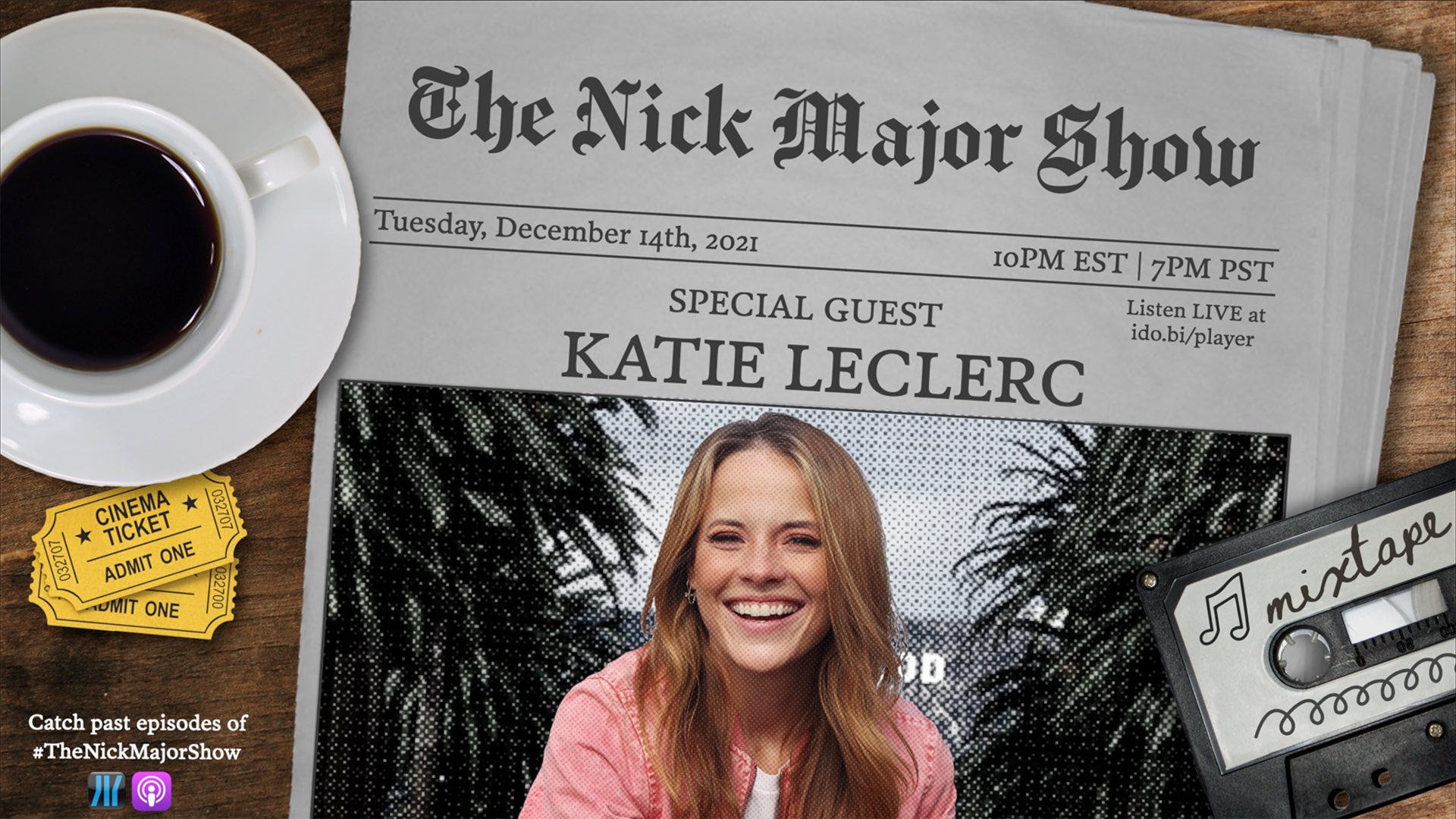 Nick Major is joined by actress & fellow idobi Radio Host Katie Leclerc to discuss her new film "A Cape Cod Christmas" – which is streaming now on AMC+ and Nick dives into why, for his first tattoo, he decided to get… A FULL ON SLEEVE!!!
This episode is brought to you by TodayTix, HelloFresh and Candid!
Conveniently and quickly get tickets to the best shows around with the best seats and prices thanks to TodayTix. Download their app or head to TodayTix.com to book your tickets and use promo code MAJOR at TodayTix.com/Major to get $10 off your first purchase.
With HelloFresh, you get fresh, pre-portioned ingredients and seasonal recipes delivered right to your doorstep. Skip trips to the grocery store and count on HelloFresh to make home cooking easy, fun, AND affordable – that's why it's America's #1 meal kit!
Go to HelloFresh.com/14major and use code 14major for up to 14 free meals AND 3 free gifts!
Candid wants to help you get a whiter, straighter smile with their at-home kits that will begin straightening & whitening your teeth in a matter of weeks – all under the watchful eyes of an orthodontist. Get started today with a $15 starter kit when you head to CandidCo.com/MAJOR and use promo code MAJOR!
Podcast: Play in new window | Download