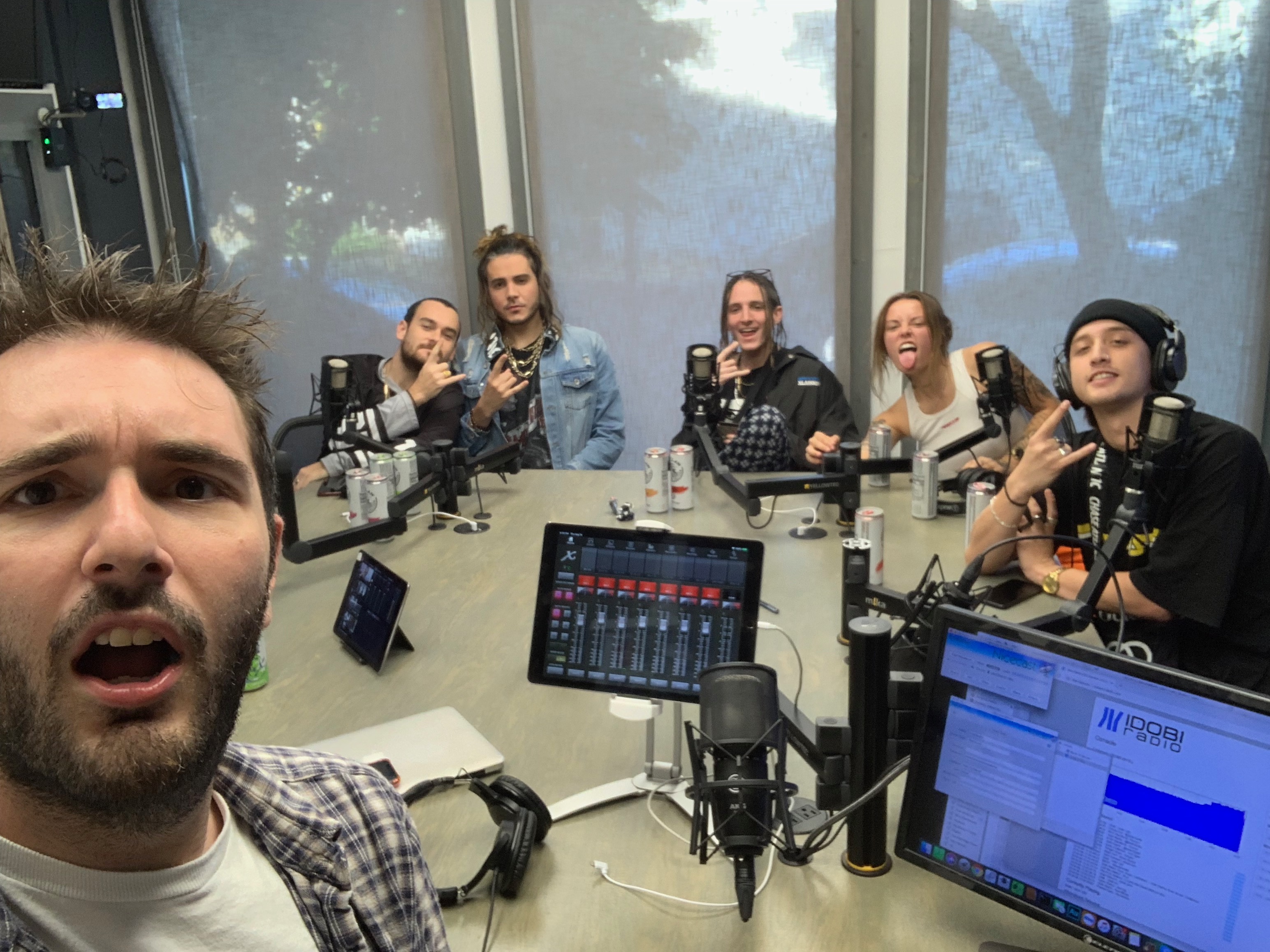 This was the most packed my show has ever been and you are welcome. Chase Atlantic came by to co-host and brought their homie Lauren Sanderson, Hoodie Allen and Bruce Wiegner stopped by and RØYLS called in! Also did an interview with Spencer Sutherland and wanted to add it in here cause he performed live in studio and gosh darnit his voice is angelic.
Chase Atlantic and Lauren Sanderson are both fresh off the PHASES Tour and it's no secret I absolutely LOVE Chase Atlantic. Hear all about them headlining the biggest rooms they've ever headlined, literally everything about the album and so much more. Got to meet Lauren for the first time and she rules! She's a newly independent artist and she's going to take over the world. Hear about her story, new EP and what we can expect from her before the end of the year! Also you guys called in and that's fire!
Bruce dropped his second single "Malicious" and it's the song of his I've been literally waiting for for 3 years through different versions and features on it. So happy it's out and hear all about how it was the crowd's favorite on tour too!
Hoodie Hoodie Hoodie! Hoodie stopped by the studio to talk about his new album and my favorite album of his to date, Whatever USA. Hear why this is his best album to date, funny stories and just 2 Long Island kids (yes I know we're full grown adults) who love music BS back and forth.
RØYLS are a band you are going to be hearing a lot about in the next few years. They just dropped their debut EP I Think Too Much and it's incredible. You'll love every second of that EP and wanna go see them live (which you can if you live in the UK).
Spencer Sutherland is the homie and he came by to play a couple of songs acoustic at the idobi studio. You can check that out here. What you can't check out there is my interview with him so check it out as a little bonus at the end of this episode. I love Spencer and think his voice is angelic. He's also featured on Hoodie's new album so check it all out!
Podcast: Play in new window | Download