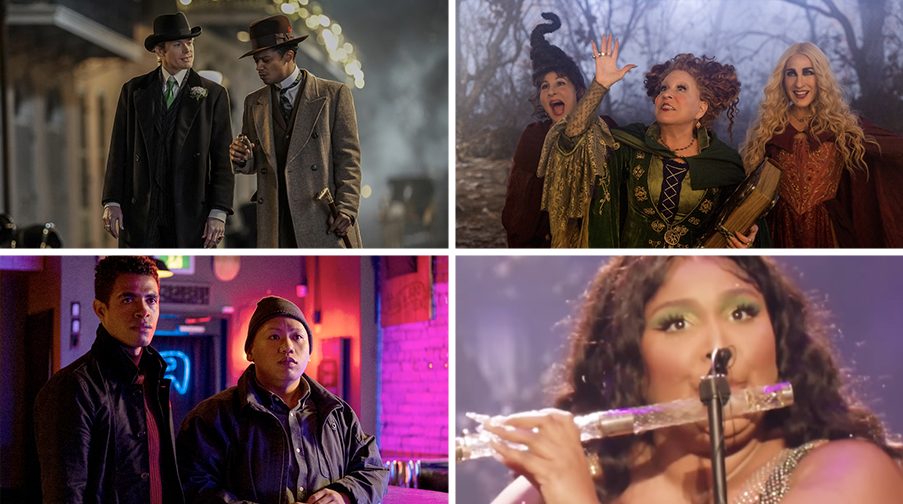 It's the witching hour and Geek Girl Riot is summoning their best vampire queens to talk Hocus Pocus 2, Reginald the Vampire, Buffy, and Interview with the Vampire. They top their magical show with some train wrecks. 
Hocus Pocus 2 + Reginald the Vampire
Sherin and Alex put on their capes and gather their magic dust to kick off the show with Hocus Pocus 2. They share their thoughts on Hocus Pocus' legacy and the new sequel, which you can watch now on Disney+. Then they shoutout Reginald the Vampire, the new SYFY series debuting tonight starring everyone's fave BFF Jacob Batalon.
Trainwrecks
Sherin starts the next segment by talking about how much she loved Buffy and how its legacy fits into the monstrous shows of today. Then our Rioters turn things over to the real world—because it wouldn't be the spooky season if we didn't scare y'all a little with some trainwrecks. From angry racists getting upset over Lizzo playing a flute (and all the glorious memes it inspired) to Herschel Walker having some hypocritical opinions, there's plenty to dissect—and plenty to start your own villain origin story.
Interview with the Vampire
AMC is taking up the heavy mantle of Anne Rice's Interview with the Vampire and so far it's got us under its spell. Sherin tells Alex (who's too much of a wimp to watch) all about the new series, breaking down the story, the cast and characters, and why she can't wait for y'all to watch it. Catch new episodes every Sunday!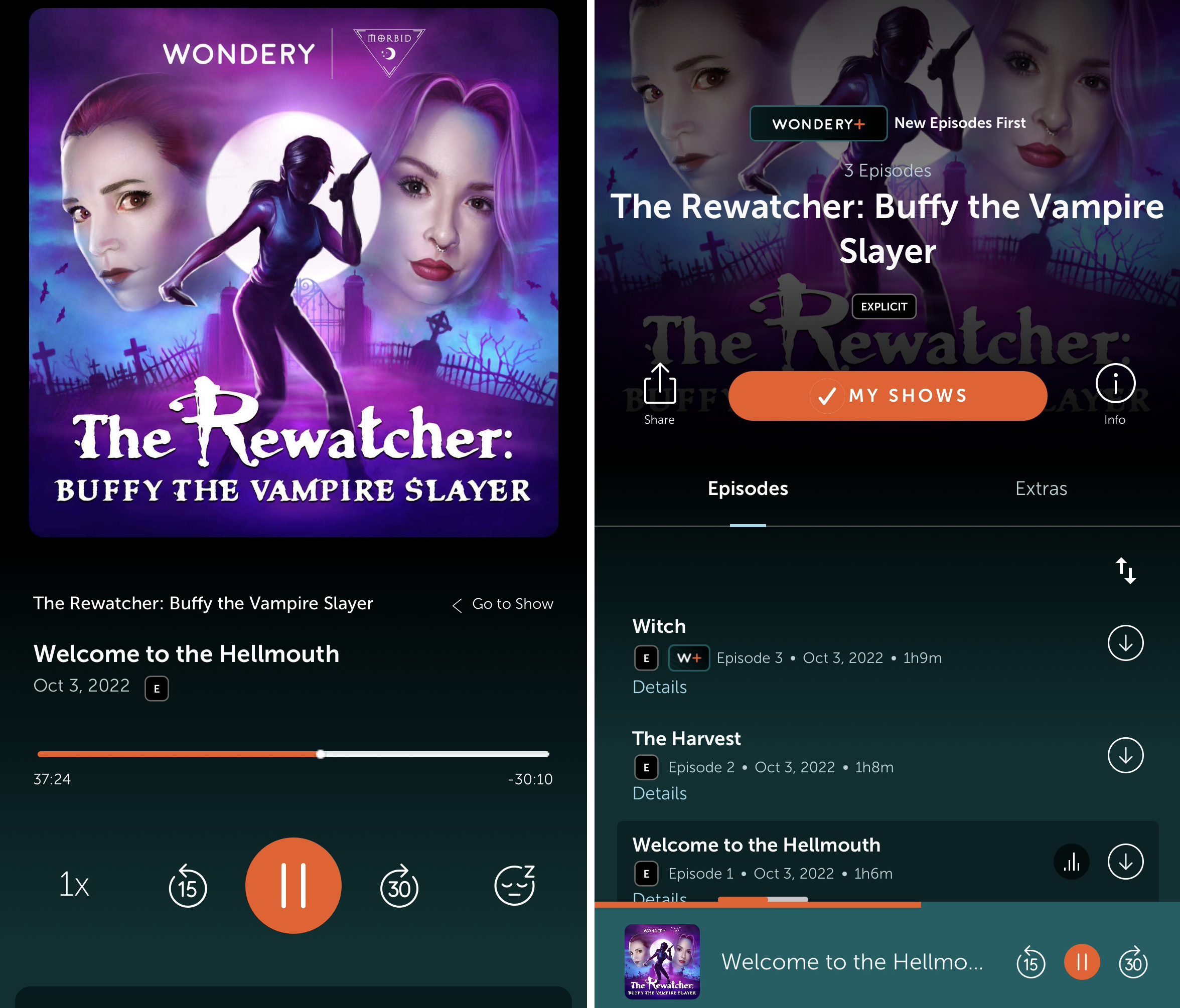 We know you're already on your 15,483th rewatch of Buffy—it's time to level up your binge-watching and dive deeper into the Buffyverse! Our sponsorship from Wondery's new podcast The ReWatcher: Buffy the Vampire Slayer takes it back to 1999 as Morbid co-hosts Ash and Alaina slay their way through Buffy's drama, action, and romance episode by episode. Listen to The Rewatcher: Buffy the Vampire Slayer on Amazon Music, Apple Podcasts, or listen early and ad-free by subscribing to Wondery Plus in Apple Podcasts or the Wondery App.
wondery.com/shows/the-rewatcher-buffy
Tune in to Geek Girl Riot on idobi Radio every Tuesday at 11pm ET / 8pm PT for your dose of late-night geekery. 'Til next time, see a list of everything our Rioters talked about below:
LINKS:
 – Interview with the Vampire
 – Buffy the Vampire Slayer
 – Hocus Pocus 2
 – Vampire Diaries
 – The Craft
 – Motherland: Fort Salem
 – Charmed
 – Charmed (2018)
 – Reginald the Vampire
 – Vampire Academy
 – Interview with the Vampire (1994)
 – Interview with the Vampire – Anne Rice
 – Queen of the Damned
Podcast: Play in new window | Download