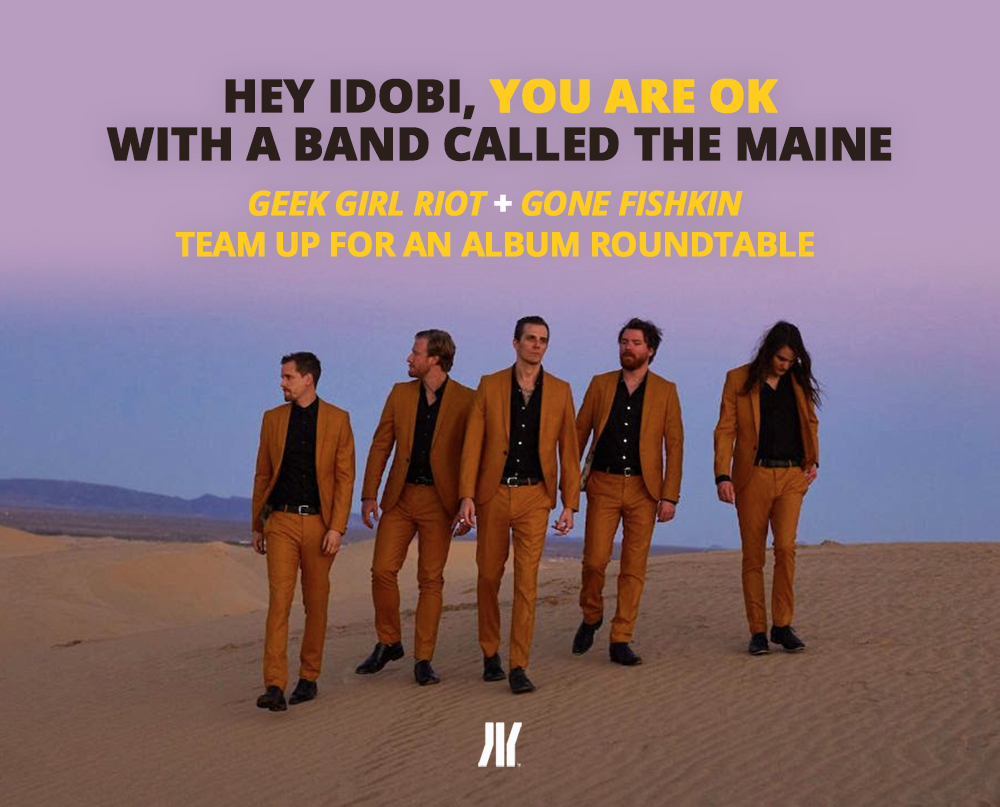 You Are Ok…because The Maine's new album is finally here and it is incredible. This special occasion can only mean one thing: It's time for a Geek Girl Riot Roundtable! Featuring the one and only Fish from Gone Fishkin who's joining us as an honorary Rioter—yup, love of A Band Called The Maine unites us all.
Listen in as Sherin, Sam, Alex, and Fish pour their hearts out over each track on You Are Ok. Find out which songs are their favorites, how the music makes them feel, and hear some stories about 8123 Fest and the making of the album! You won't get to hear the songs on this version of the show but our Rioters' commentary is about to get you hyped and ready to hit repeat on You Are Ok. 
Tune in to Geek Girl Riot on idobi Radio every Tuesday at 11pm ET / 8pm PT for your dose of late-night geekery from our team of rioters. Til next time, make sure to pick up You Are Ok by The Maine!
Podcast: Play in new window | Download