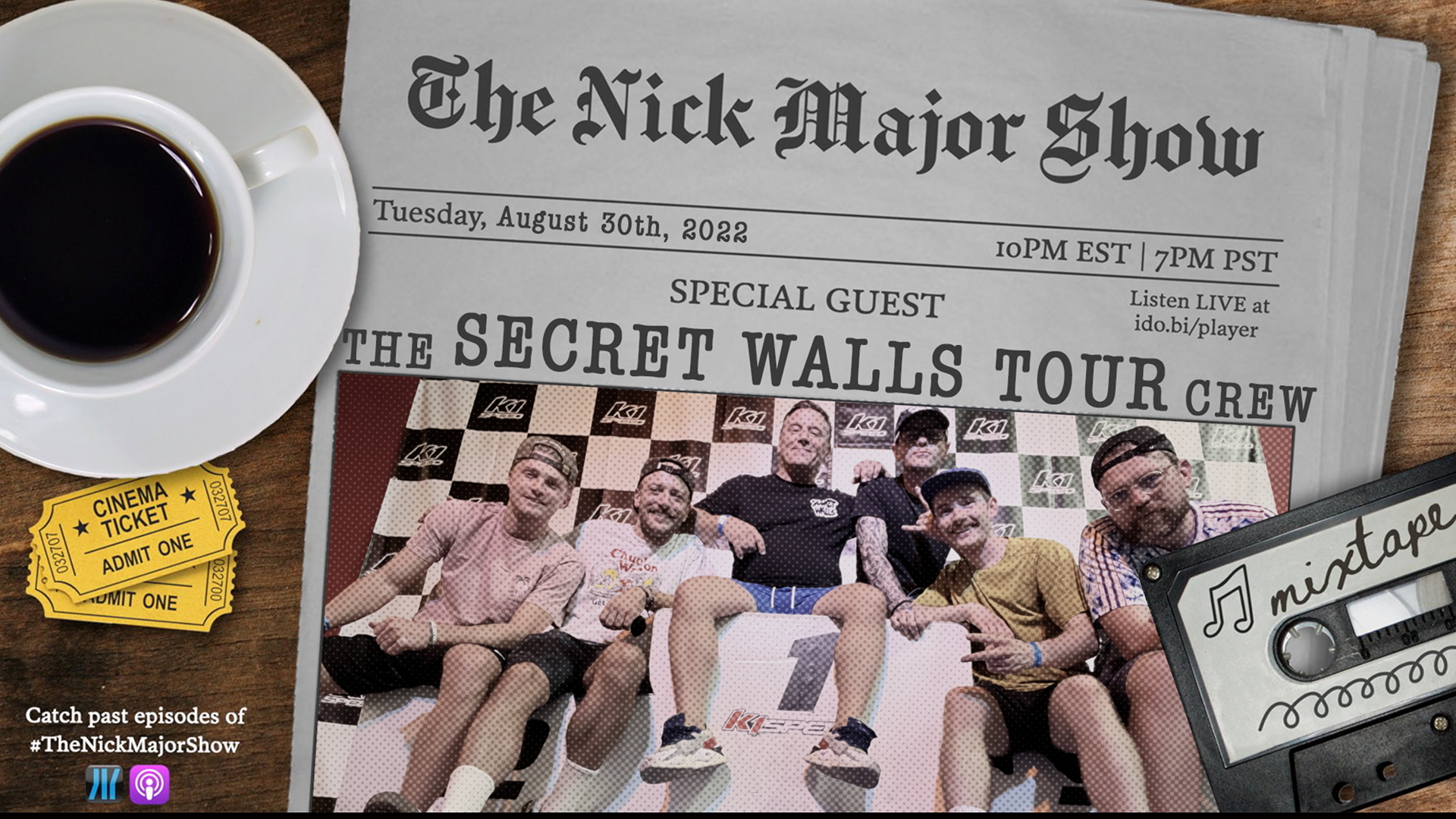 Nick Major is joined by an RV filled with the Secret Walls crew while they're on the road traveling across the US & Canada on the 'Support Your Local Artist' tour.
Meet the guys who are helping put on the show each night and learn about the history of Secret Walls from founder Terry Guy.
Be sure to head to SecretWalls.world for tickets and more information about the tour that goes through the beginning of October!
This episode is brought to you by BetterHelp!
If you ever find yourself struggling with anxiety, depression or anything else that's keeping you from being truly happy, consider checking out the BetterHelp app. They have trained professionals available 24/7 and you can message, call or video chat with about whatever you may be going through. Sometimes talking about what you're feeling can be the start of a better you. Use promo code Major at BetterHelp.com/Major for 10% off your first month.
Podcast: Play in new window | Download